Atreyu, TuTu and the Magical Dragon
Atreyu, TuTu and the Magical Dragon
Inspired by a boy named Atreyu and his cat, Tutu, this collection takes you on the magical journey of an eight-year old's imagination through chocolate. Join Atreyu, Tutu and the Dragon as you explore a luscious selection of truffles made from some of our favorite superior sourced ingredients, like peanut butter and Ceylon cinnamon, and seasonal parfums such as Frais de Bois and wild raspberry. The story of Atreyu, Tutu and the Magical Dragon invites you to join one little boy's adventure as he finds his inner gold and to begin envisioning your own. To be shared as a family or with friends, this collection includes 17 fine chocolates, a limited edition 28 page storybook telling of Atreyu's discovery and a guided tasting map.
Regular price
Sale price
$70.00
Unit price
per
Sale
Sold out
(2) Wind Forest: Olive oil + 72% cacao dark chocolate + raspberry rose gelee + Bulgarian rose water + raspberry powder

(2) Atreyu: Hataruma Black sugar + 62% cacao dark chocolate

(2) Lucky Dragon: 45% cacao deep milk chocolate + candied violet flowers

(2) Sea of Possibilities: Wild strawberry + Egyptian pomegranate + 36% cacao white chocolate + raspberry

(2) Luna: Australian macadamia nuts + orange + 36% cacao white chocolate + 23-karat gold leaf

(2) TuTu: Golden sesame + hazelnut + saffron + 45% cacao deep milk chocolate + 23-karat gold

(2) Fantastica: Peanut butter + pink Himalayan salt + 45% cacao deep milk chocolate + Maldon salt

(2) Moria: Fig honey caramel + Ceylon cinnamon + 62% cacao dark chocolate + white poppy seeds + blue spirulina

(1) Eye of Horus: Peanut butter + 62% cacao dark chocolate + blue spirulina + golden pumpkin seed
A GUIDED TASTING of CHOCOLATE

Using your body and mind, connect with the healing power of Dragon Energy. In this process of eating chocolate, you will be brought into your senses and ultimately into the essence of self. Trust the voice you find inside. Our chocolates are infused with a healing sound frequency of 528 Hz, much like the powerful, energetic Dragon who radiates a frequency of freedom and unlimited love.


BREATHE: Close your eyes. Take three deep, ujjayi breaths. Listen to the space between thought and prepare your palate to experience chocolate.
SEE: Describe what you see. What is the shape, color, sheen and texture?
TOUCH: Run your finger against the chocolate, noticing it's texture and releasing the aromatics.
ON THE NOSE: Bring the chocolate to your nose. Close your eyes, cup your hand around the chocolate and inhale deeply.
ON THE PALATE: Enjoy your truffle in two bites. In the first bite you are just getting to know the truffle, and in the second, you delve deeper, searching out the aromas and nuances.
THE FINISH: Open your heart to receive the love vibration that has been infused into this chocolate through a 528 Hz sound frequency. Feel the life-force of the Dragon within you, healing you and allowing you to find your voice. Breathe into your mouth and taste the lingering finish. Reach up through your heart-space and feel yourself roar.


How to care for your collection:
Living in Paris, Katrina learned the Parisian ritual of purchasing chocolate and pastry daily. We infuse this ritual into all our products with exotic and ephemeral ingredients.

Care:
This collection is FRESH and PERISHABLE. Keep this box of haut-chocolat refrigerated until two hours before serving. Consume by listed expiration date, 14 days from shipment.

Details:

Contains: Contains: Peanut, chestnut, hazelnut, macadamia nut, pine nut, milk, wheat, soy.

Processed on equipment that also processes Milk, Soy, Wheat, Eggs, Peanuts, Sesame and Tree Nuts

SKU: GS-ATREYU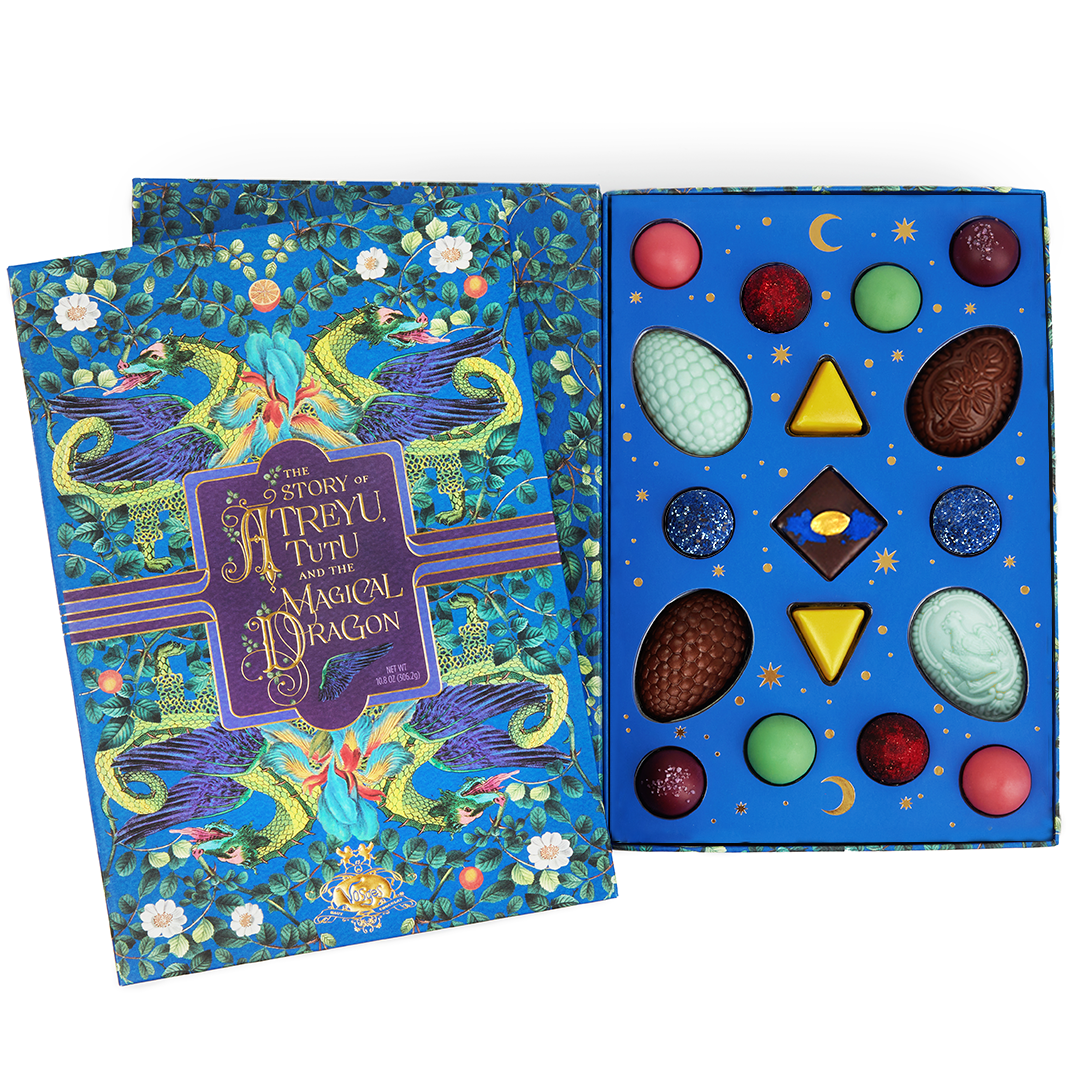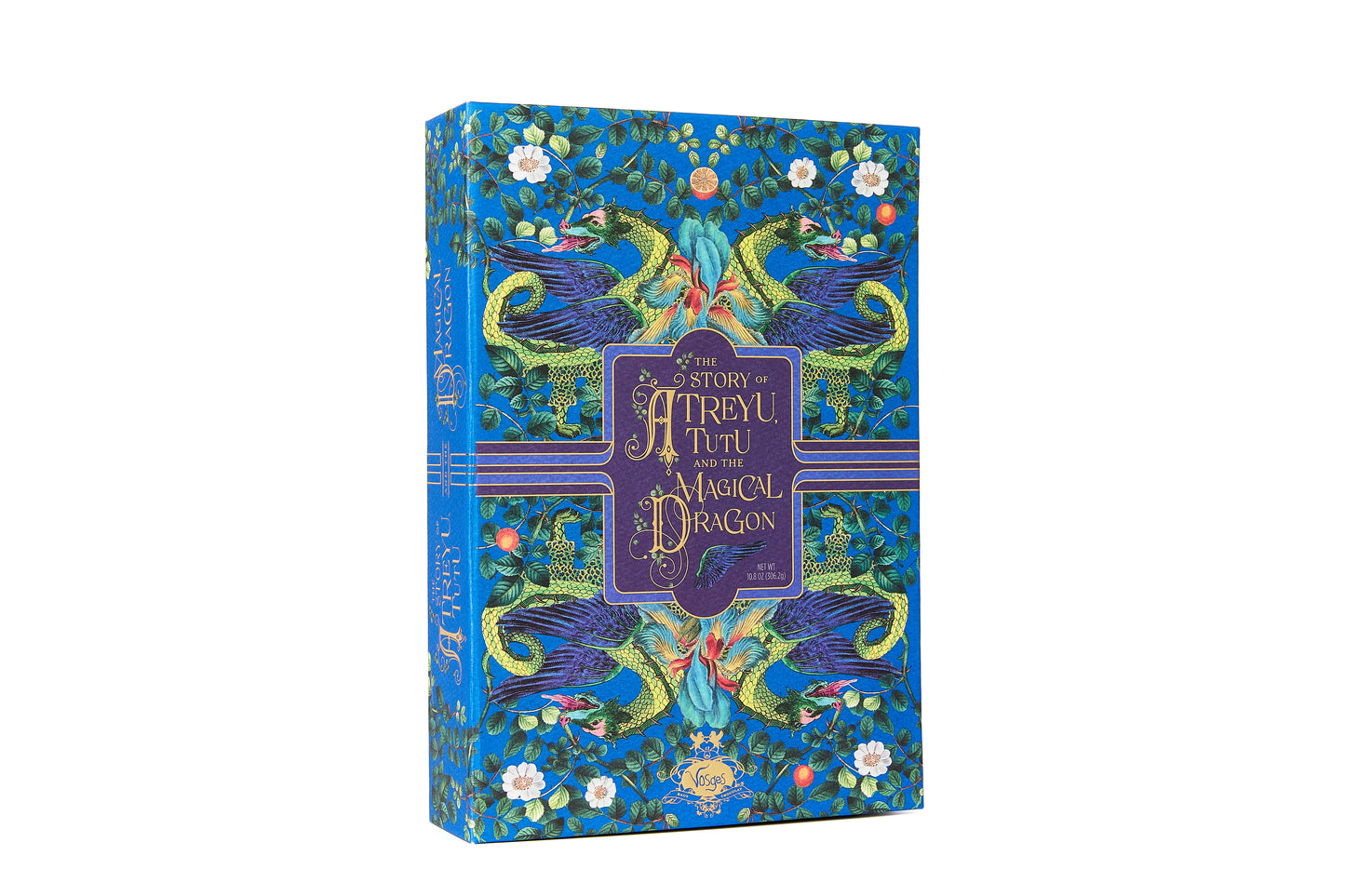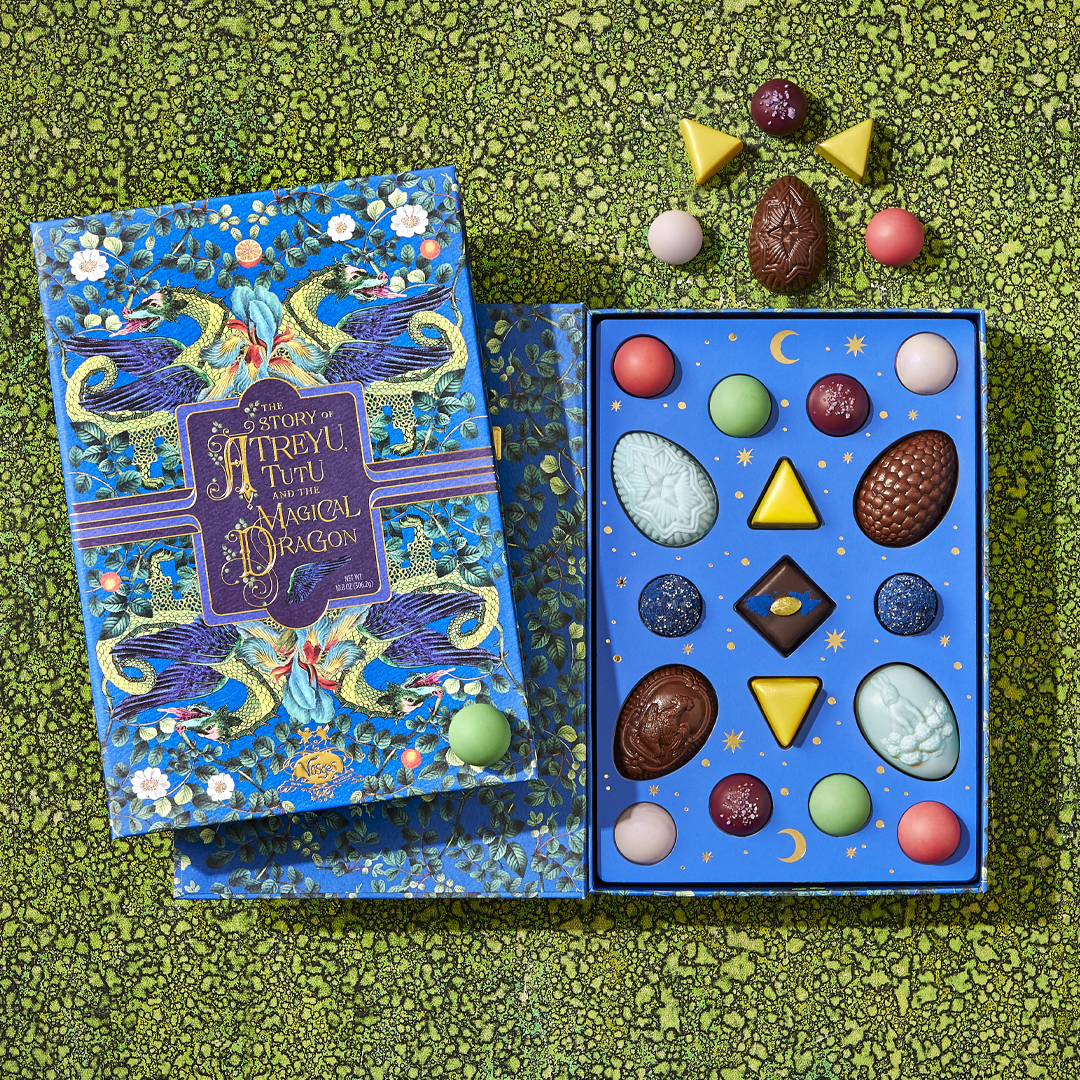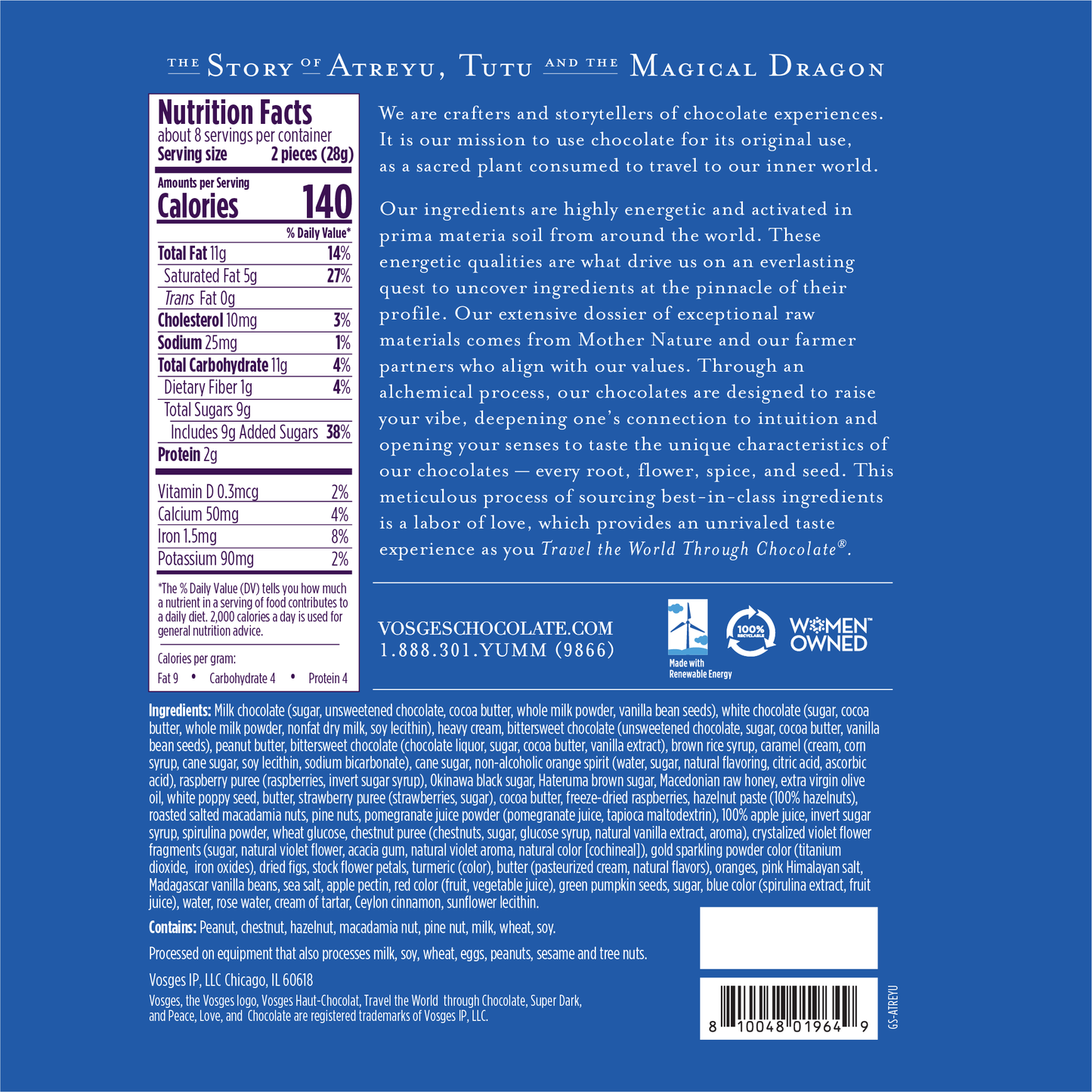 Don't just take our word for it...