Chanterelle Walnut Mini Chocolate Bar
Chanterelle Walnut Mini Chocolate Bar
Woody, mystical Chanterelle mushrooms – a powerful adaptogen – are paired with roasted Californian walnuts in bittersweet dark chocolate housed in our signature purple envelope.  Break the seal to unveil earthy tasting notes in rich, dark chocolate, creating a delightful surprise for any summer event and offering a unique, multi-sensory journey through each distinct flavor profile.
Regular price
Sale price
$3.00
Unit price
per
Sale
Sold out
Chanterelle mushrooms + Californian walnuts + 72% cacao dark chocolate
Care:
Keep this box of haut-chocolat in a cool, dry place until serving. Consume by listed expiration date.
Details:
Processed on equipment that also processes Milk, Soy, Wheat, Peanuts and Tree Nuts.
SKU: CB-ENV-MIN-CHA
A Guided Tasting of Our Chocolate Party Favors:
Our truffles are infused with a healing sound frequency to raise your vibe.

Breathe
Close your eyes. Take three deep, ujjayi breaths. Listen to the space between thought and prepare your palate to experience chocolate.

See
Describe what you see. What is the shape, color, sheen and texture?

Touch
Run your finger against the chocolate, noticing its texture and releasing the aromatics.

Smell
Bring the chocolate to your nose. Close your eyes, cup your hand around the chocolate and inhale deeply.

Taste
Enjoy your truffle in two bites. In the first bite, you are just getting to know the truffle, and in the second, you delve deeper, searching out the aromas and nuances. You become immersed in the experience of the chocolate and the sensations. After you've eaten the truffle, take a breath and taste the air. The aroma should have a long, lingering finish that is layered with perfumed notes.
"I am driven by the pursuit of innovative and unexpected flavor pairings, which led me to conceive the idea of a Chanterelle and dark chocolate. The earthy, woody notes of Chanterelle mushrooms, coupled with the richness and crunch of walnuts, all wrapped in a velvety layer of bittersweet dark chocolate, capture my passion for exploring the diverse palate that nature offers, pushing the traditional boundaries of confectionery to craft a unique, taste revelation."
-Katrina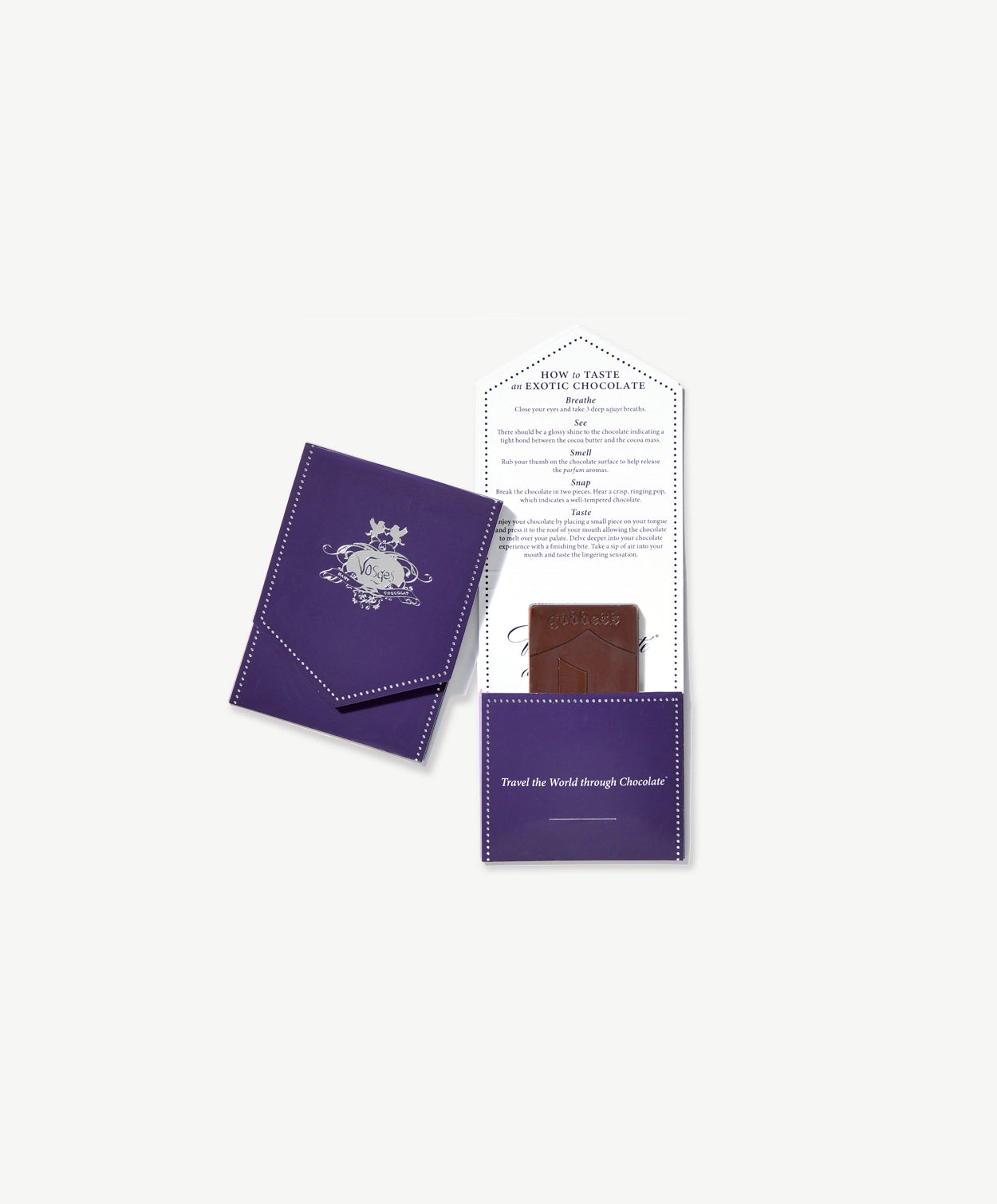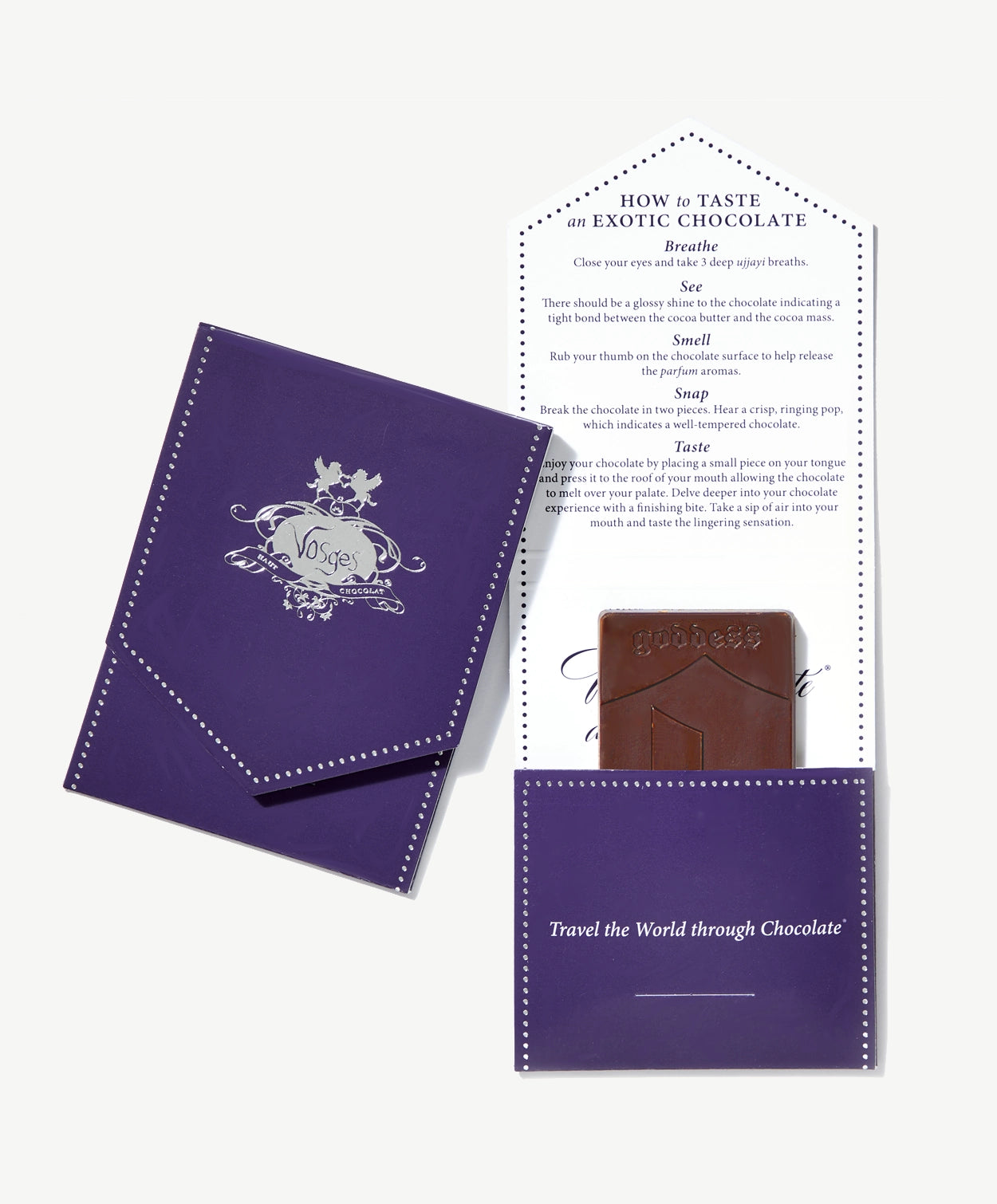 Don't just take our word for it...