Pumpkin Spice Truffle Collection, 9 pieces
Pumpkin Spice Truffle Collection, 9 pieces
We have cultivated the perfect pumpkin spice chocolate flavor that is infused with ingredients that will allow you to experience fall from different parts of the world. Don't just take our word for it, our ingredients speak for themselves. 

The Royal Cinnamon is the crown jewel of the amalgam with intense sweetness and spiciness, for which Vietnamese cinnamon is prized, coupled with unique notes of brown butter, buckwheat honey, and orange zest. Sun-dried in the Quang Nam Mountains on the South-Central Coast this cinnamon, along with the other house-toasted spices, is blended into a buttery mascarpone cheese, and then folded into our 45% cacao deep milk chocolate and fresh pumpkin puree.  
Regular price
Sale price
$36.00
Unit price
per
Sale
Sold out
Take a look at what's included in the pumpkin spice truffles collection.
(9) Pumpkin Spice Truffles: Fresh pumpkin + buttery mascarpone cheese + Royal cinnamon + Zanzibar black pepper + Grenadian gold nutmeg + Mexican vanilla + 45% cacao deep milk chocolate + pumpkin seed
Care:
Keep this box of haut-chocolat in a cool, dry place until serving. Consume by listed expiration date, within 2 weeks of ship date.
Details:
Contains: Milk, soy, wheat
The wheat has been processed to allow this food to meet the FDA requirements for gluten-free foods. Processed on equipment that also processes Milk, Soy, Wheat, Eggs, Peanuts, Sesame and Tree Nuts.
SKU: TC-PUMPKIN-9
What's the best luxury fall dessert?
Our pumpkin spice truffles of course! The perfect blend of pumpkin spice and chocolate, getting you excited for the fall season all over again.
What are pumpkin spice chocolates made of?
Our pumpkin spice truffle is made with a special selection of heirloom varietal spices including Zanzibar black pepper, Grenadian gold nutmeg, Fijian ginger, Mexican vanilla, and Royal Cinnamon.
A Guided Tasting of Our Pumpkin Spice Truffles:
Our truffles are infused with a healing sound frequency to raise your vibe.
Breathe
Close your eyes. Take three deep, ujjayi breaths. Listen to the space between thought and prepare your palate to experience chocolate.
See
Describe what you see. What is the shape, color, sheen and texture?
Touch
Run your finger against the truffle, noticing its texture and releasing the aromatics.
Smell
Bring the truffle to your nose. Close your eyes, cup your hand around the chocolate and inhale deeply.
Taste
Enjoy your truffle in two bites. In the first bite, you are just getting to know the Pumpkin Spice Truffle, and in the second, you delve deeper, searching out the aromas and nuances. You become immersed in the experience of the chocolate and the sensations. After you've eaten the truffle, take a breath and taste the air. The aroma should have a long, lingering finish that is layered with perfumed notes.
"We are crafters and storytellers of enchanted chocolate experiences. It is our mission to create chocolate as a healing element using activated, energetic ingredients. This calling drives our everlasting quest to uncover ingredients at the pinnacle of their taste profile. Our extensive dossier of exceptional raw materials come from Mother Nature and our farmer partners who align with our values. Our chocolates are designed to raise your vibe, deepen your sensorial connection, and promote the unique characteristics of our proprietary chocolate- every root, flower, spice, and obscurity. This meticulous process of sourcing best-in-class ingredients is a labor of love, which provides and unrivaled taste experience as you Travel the World Through Chocolate®."

Peace, Love & Chocolate,

Katrina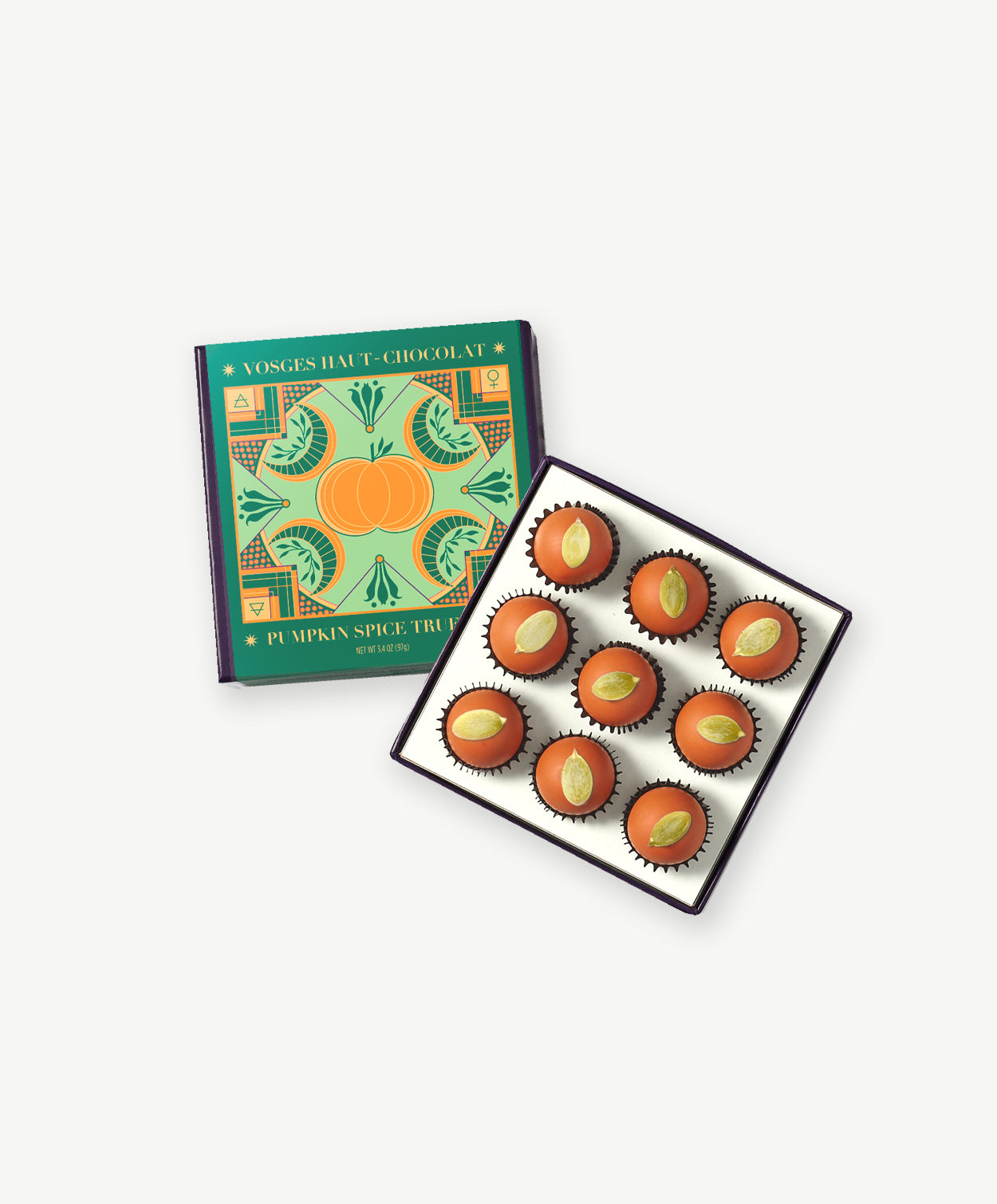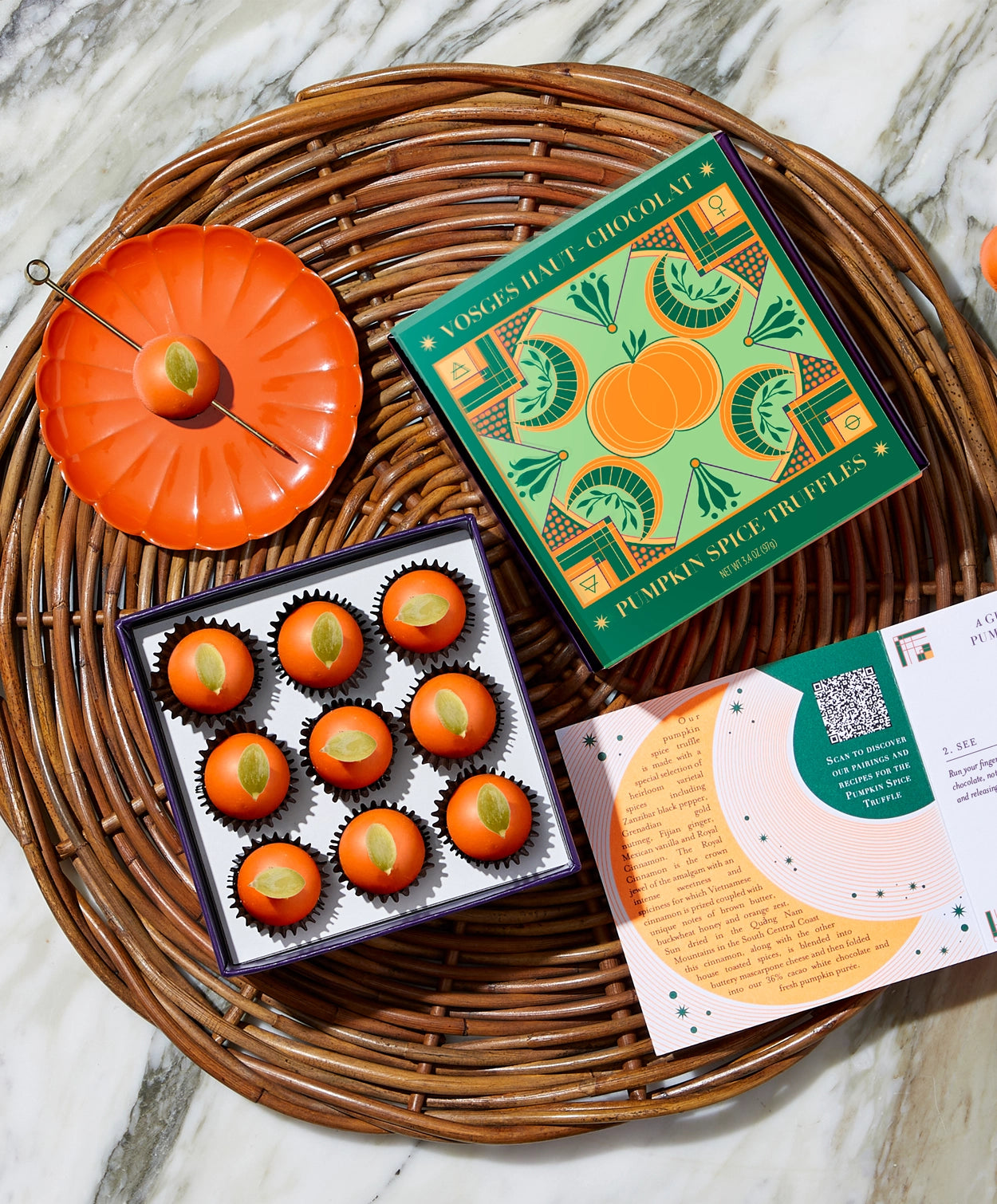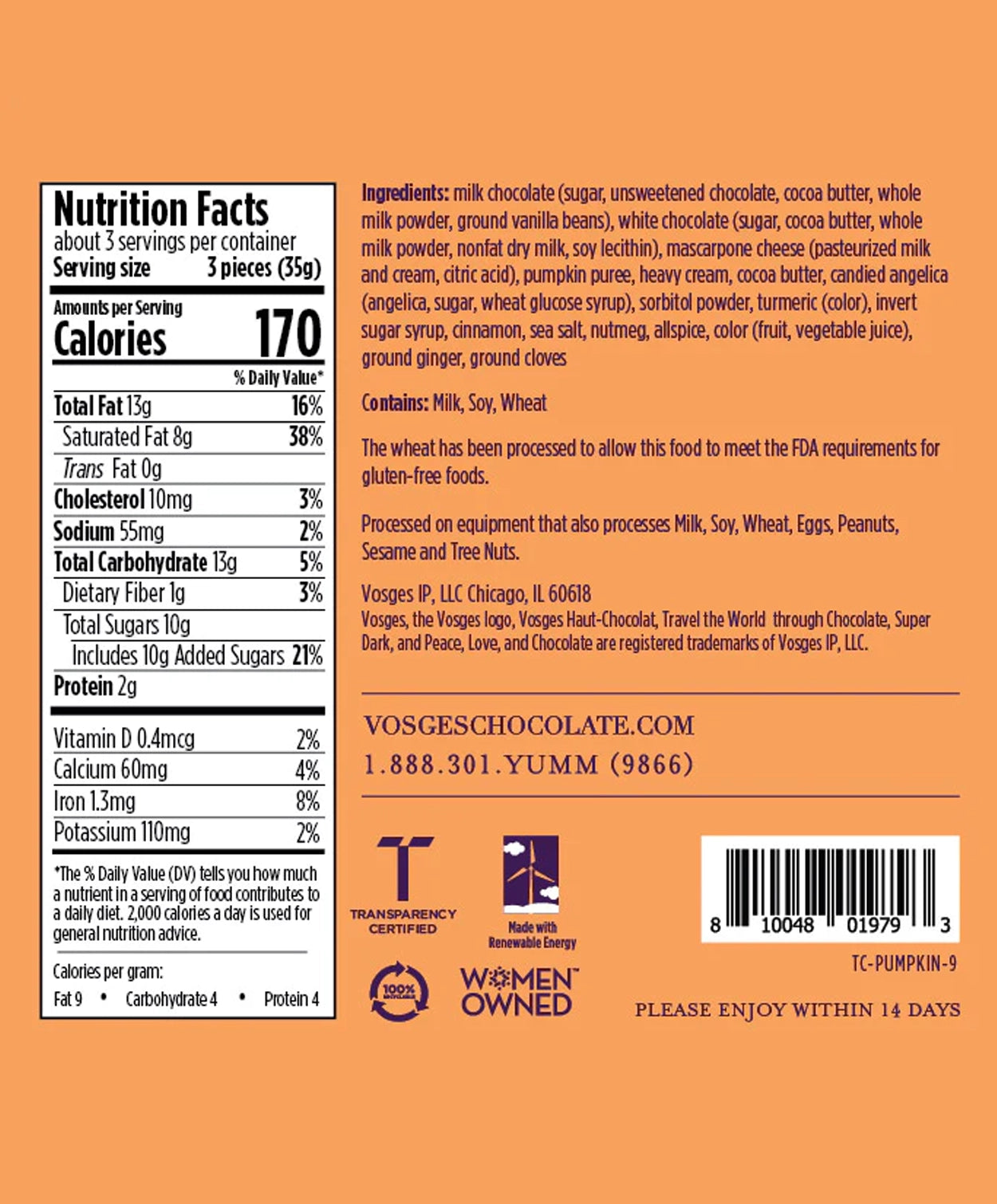 Don't just take our word for it...