The Dalmore™ Cigar Malt Reserve Collection
hall of fame
The Dalmore™ Cigar Malt Reserve Collection
The Dalmore Single Malt takes decades to reach maturity in casks that have been hand-selected and nurtured by visionary whisky makers for over 180 years. Similarly, the proprietary chocolate of Vosges Haut-Chocolat has been perfected in their kitchens for the past two decades.
A crisp 62% chocolate shell encases a decadent ganache filling that is the perfect companion to a fine cigar. The scotch-infused ganache echoes the single malt's finishing notes with crystallized orange peels, baobab, and Hungarian Paprika.
The Dalmore Cigar Malt Reserve Bombes celebrate two brands dedicated to superior ingredients and who appreciate the art of slowly crafting perfection. The result is a masterpiece for the senses.
*This collection is infused with alcohol.
(5) The Dalmore Cigar Malt Reserve Bombe: The Dalmore Cigar Malt Reserve + candied orange peel + 62% cacao dark chocolate + 23 kt gold leaf
A Guided Tasting of The Dalmore Cigar Malt Reserve Bombe
The Bombe du Chocolat can be sliced and enjoyed as a shared experience.

Breathe
Close your eyes. Take three deep, ujjayi breaths. Listen to the space between thought and prepare your palate to experience chocolate.

See
Describe what you see. What is the shape, color, sheen and texture?

Touch
Run your finger against the chocolate, noticing its texture and releasing the aromatics.

Smell
Lift the whiskey glass to your nose, close your eyes and breath it in to explore its complex bouquet. Do the same with the chocolate. Close your eyes, cup your hand around the bombe and inhale deeply taking in its many parfums.

Taste
Take a small bite of the chocolate followed by a sip of whiskey. Chew the chocolate and whiskey, allowing it to coat your palate. Swallow the sip and the bite.

The Finish
Enjoy the long, slowly drying finish. A note: adding a drop of distilled water to the whiskey will reveal new layers to explore and experience.
How to Care for your Collection:
Living in Paris, Katrina learned the Parisian ritual of purchasing chocolate and pastry daily. We use exotic and ephemeral ingredients for all our products.
Care:
This collection is FRESH and PERISHABLE. Keep this box of haut-chocolat refrigerated until two hours before serving. Consume by listed expiration date, 6 months from shipment.
Details:
Contains: Milk
Processed on equipment that also processes Milk, Soy, Wheat, Peanuts, and Tree Nuts.
SKU: TC-DAL-CIG-005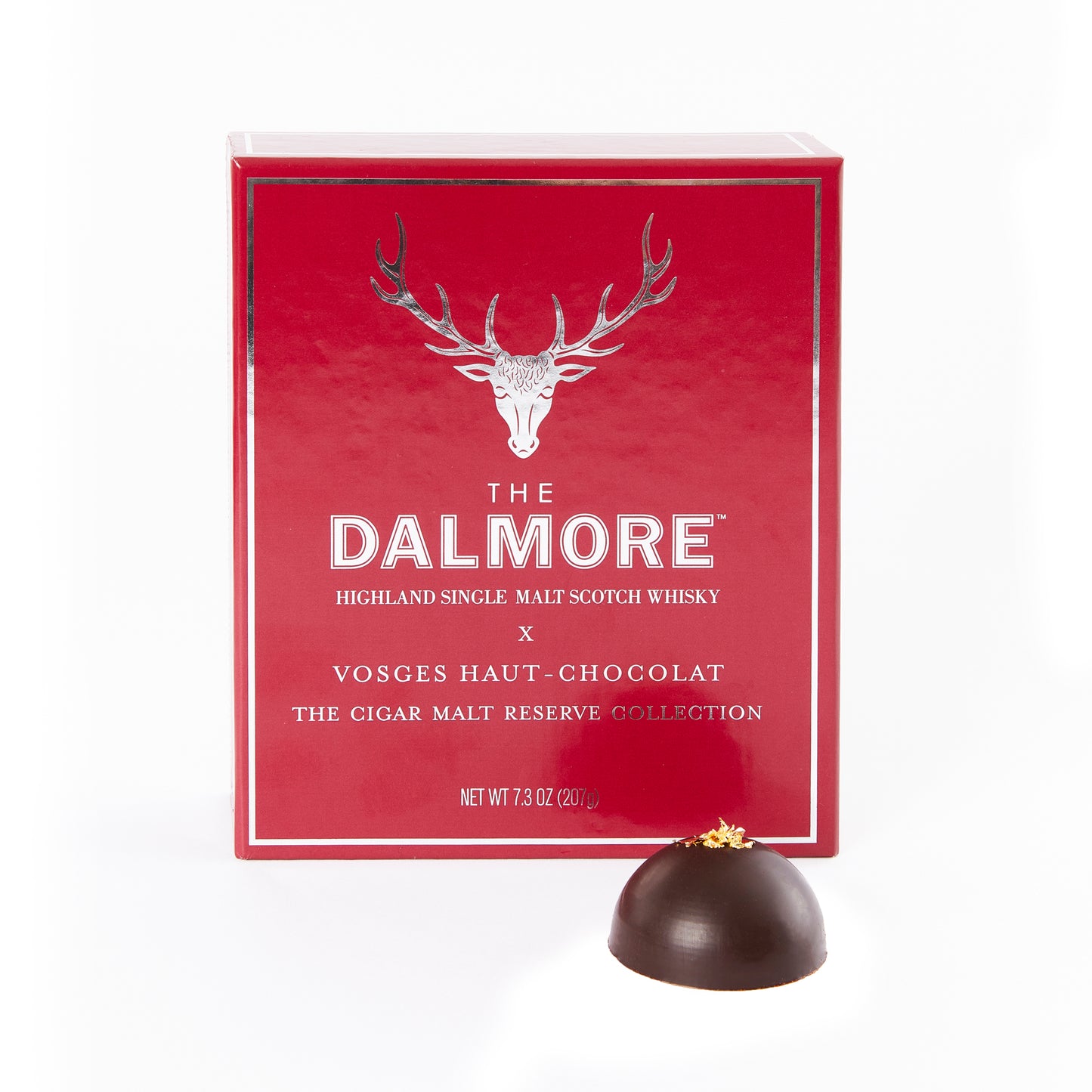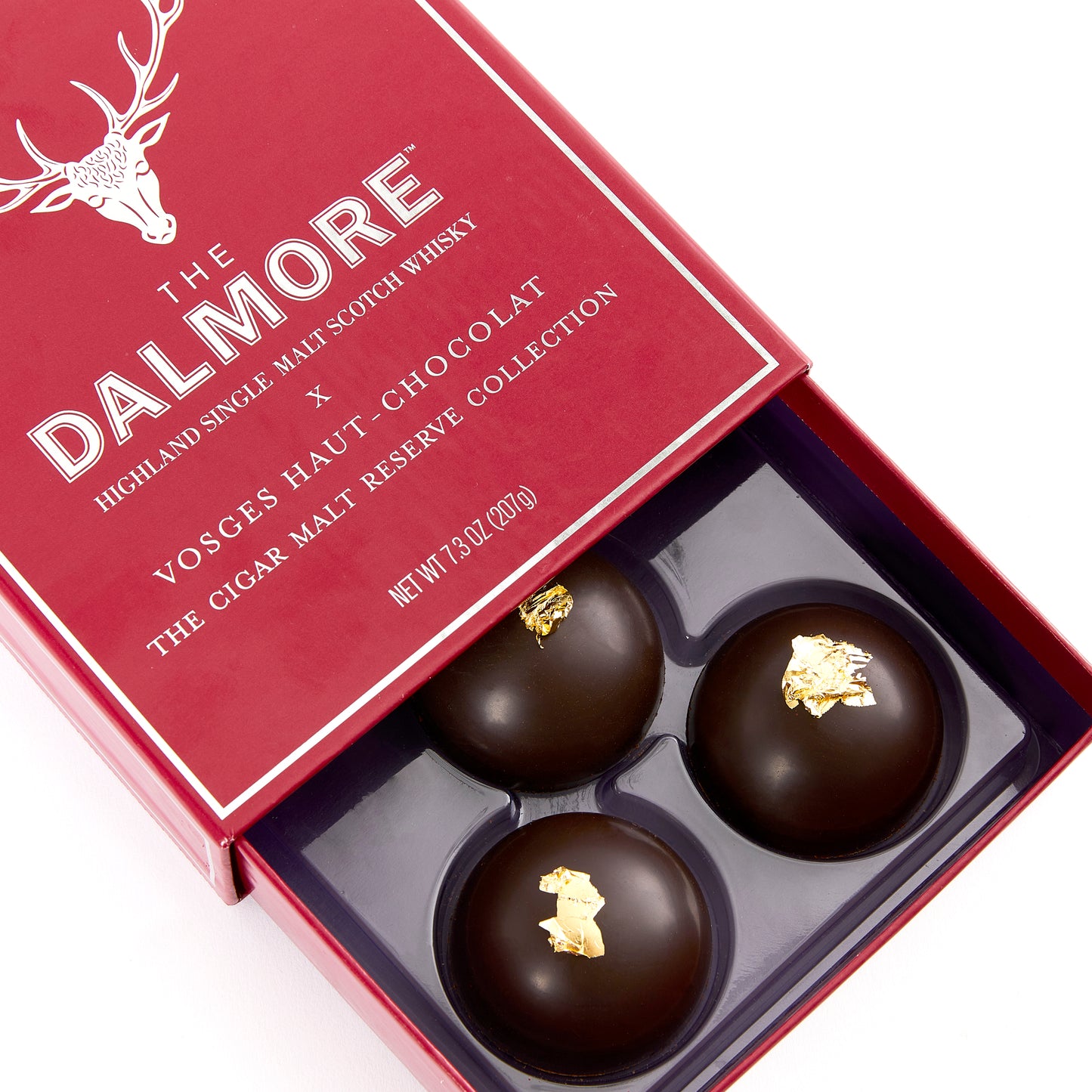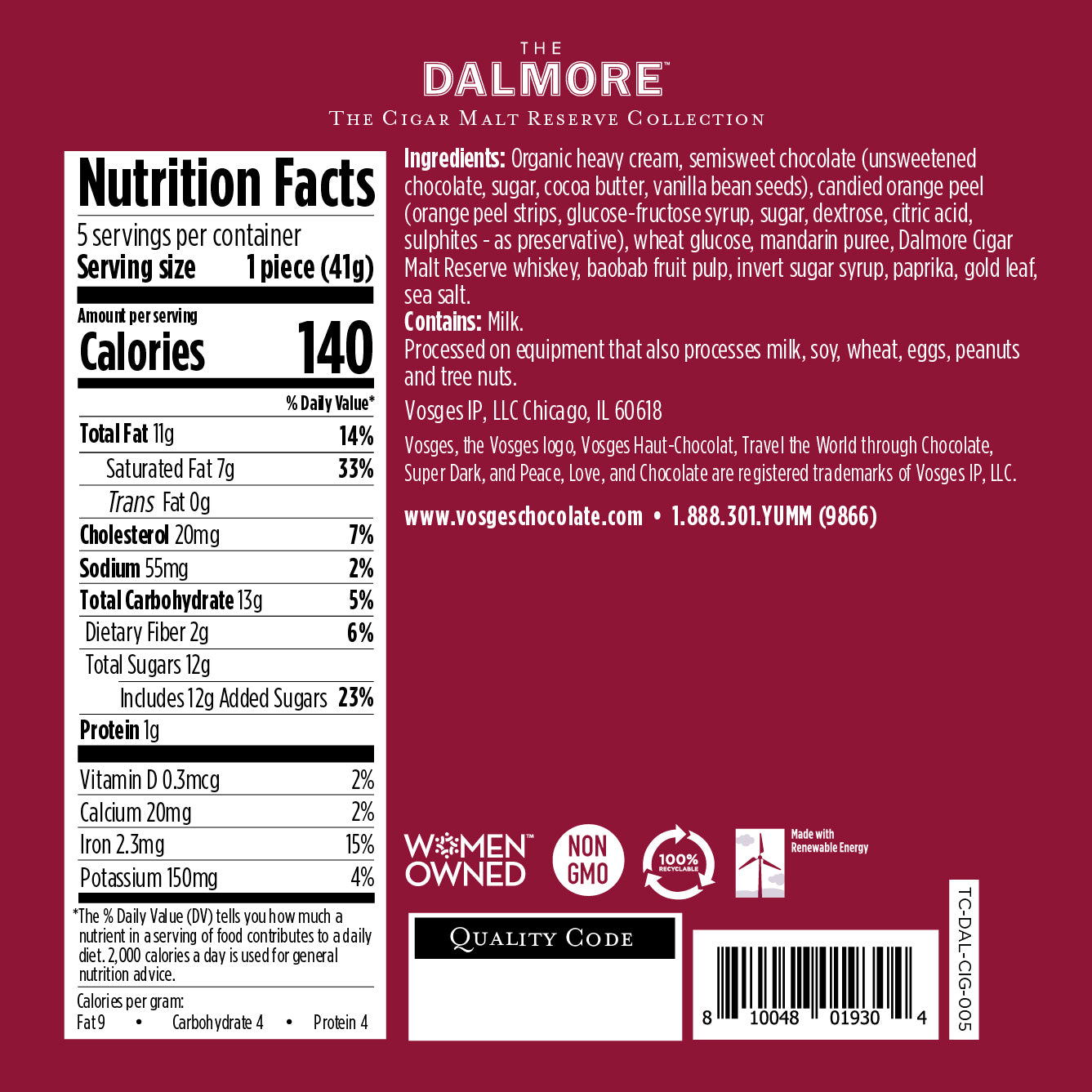 Don't just take our word for it...