Vosges x ReLanghe Cranberry White Chocolate Panettone
Vosges x ReLanghe Cranberry White Chocolate Panettone
This panettone is perfection. This is not a regift. A year in the making, we have partnered with our dear friends in Italy, the Cerettos, who produce the most exquisite I.G.P. Piemonte hazelnuts, Barolo wine, and now panettone that feature our 36% cacao white chocolate and organic Wisconsin cranberries to curate a panettone that is the "American Italian kiss you've been waiting for your entire life."
Treat yourself or your loved ones to panettone like you've never had it before.
The history of panettone originated in 15th century Lombardy, the Northern Italian region with the capital of Milan. Back then, panettone was made from wheat flour and without candied fruit, making it much more dense—and much less sweet—than the panettone we know today. Around the 19th century, bakers began incorporating ingredients like sugar, butter, eggs, and raisins, turning panettone into a more recognizable form. At the same time, an influx of Italians immigrated to South America and began putting a local spin on the traditional recipe, with additions like dried papaya or chocolate. To be recognized as panettone, it must be made with 16% butter and at least 20% candied fruit for it to be considered authentic.
Please note, the Vosges X ReLanghe Panettone is not eligible for promotions, rewards, or discounts.
Regular price
Sale price
$85.00
Unit price
per
Sale
Sold out
(1) Vosges x ReLanghe Cranberry White Chocolate Panettone: Northwoods Cranberries + 36% cacao white chocolate + brioche based pastry
Lightly toasted with a cup of Palais des Thés Rooibis Vahinés Vanilla Tea or a Holiday Almond Nutmeg Rum Cheer.
How to Slice:

Cut the panettone in half through the paper mold and cut the half into desired size slices.

How to Store:

The Vosges x ReLanghe panettone has a shelf life until January 20, 2023. To preserve its freshness, keep it tightly sealed in the bag that it comes in and store it at room temperature away from direct heat or sunlight.
Care:
This collection is FRESH and PERISHABLE. Consume by listed expiration date, January 20, 2023.
Details:
Contains: Milk, Wheat.
Processed on equipment that also processes Milk, Soy, Wheat, Peanuts, and Tree Nuts.
SKU: CF-PAN-CRAN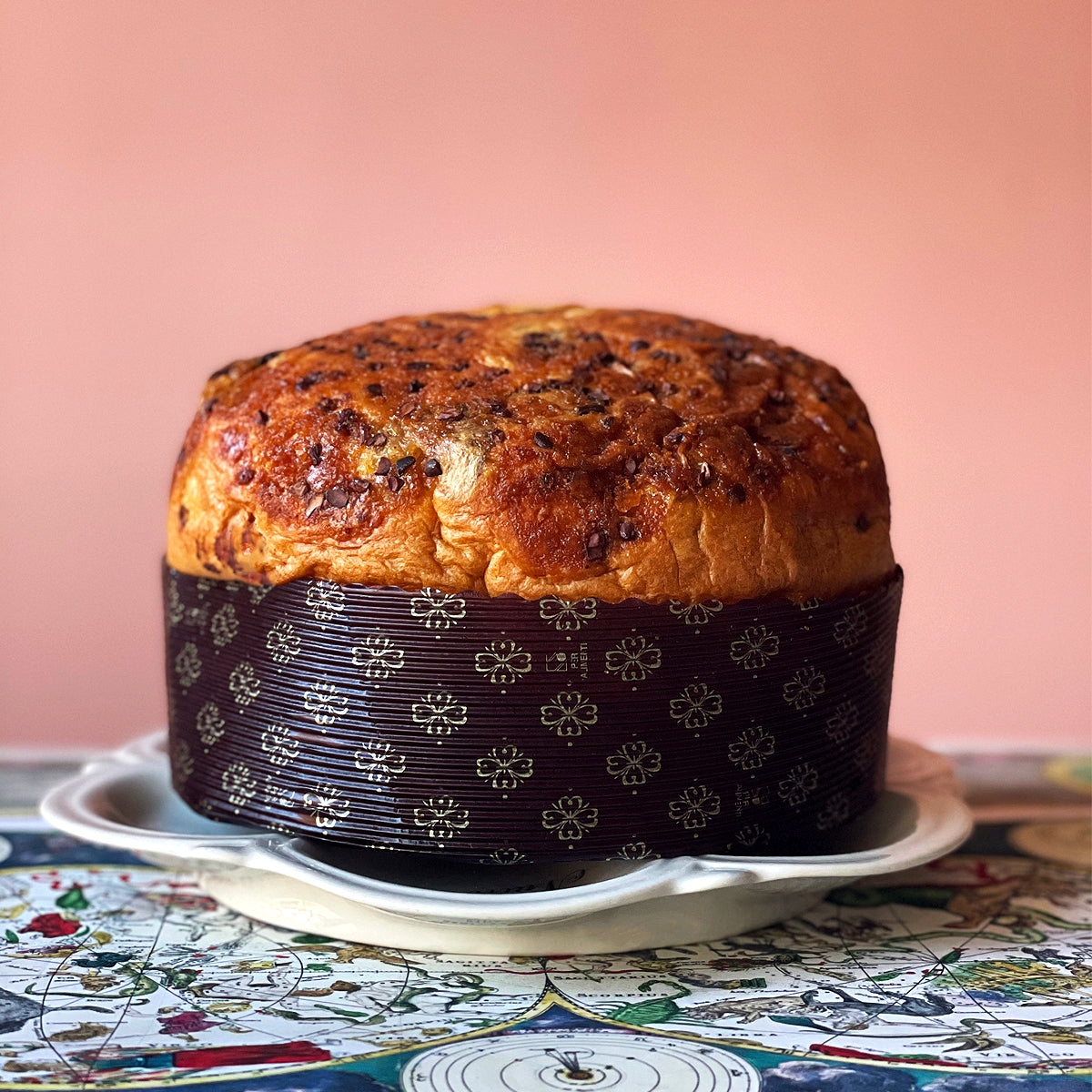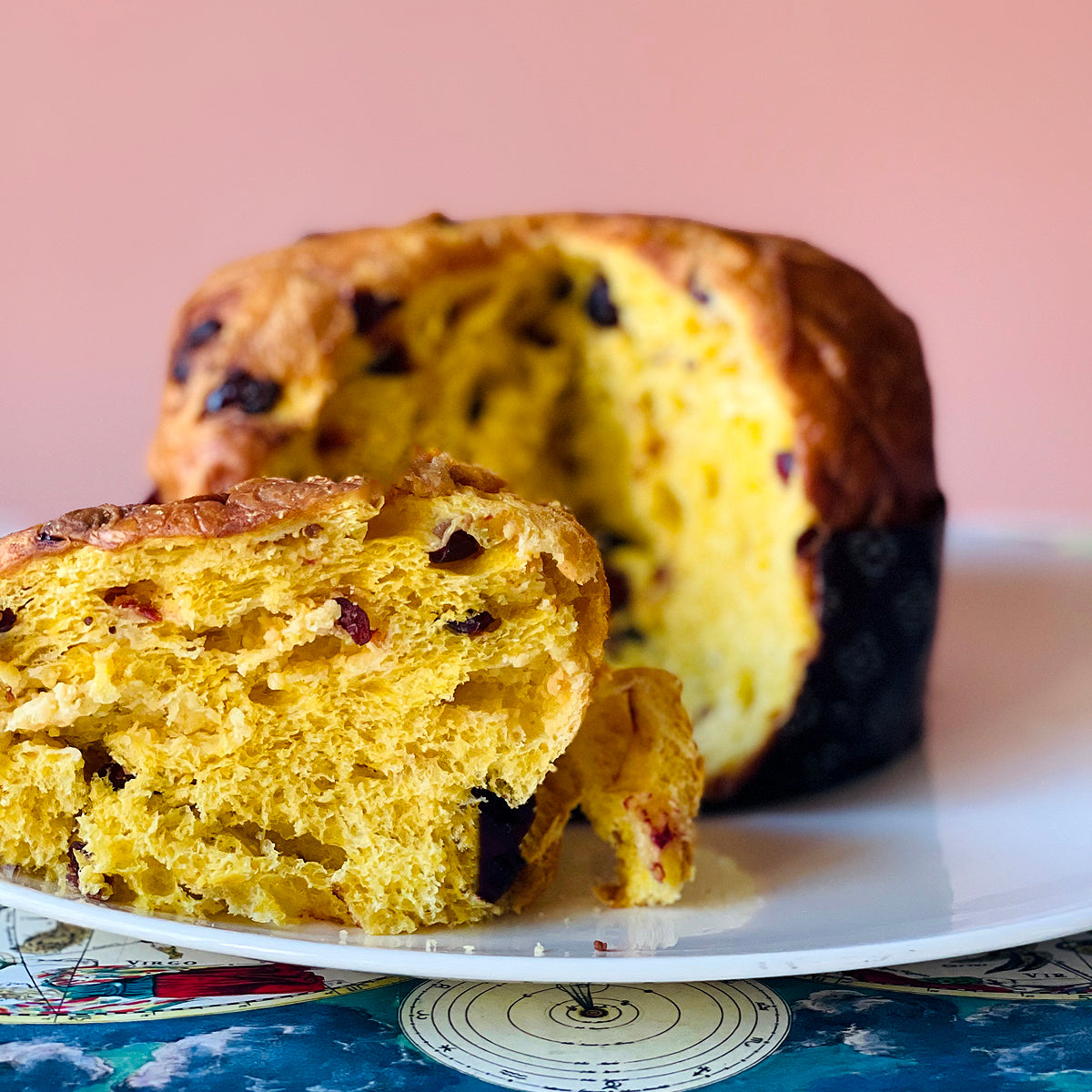 Don't just take our word for it...