Peanut Butter Bonbons, 9 pieces
Peanut Butter Bonbons, 9 pieces
We combine delicious, natural peanut butter and our proprietary 45% dark milk chocolate, which has notes of deep toasted cacao, caramelized whole milk, and a touch of tart berry parfums.  Each bonbon is filled with creamy peanut butter, infused with pink Himalayan salt, and enrobed in rich chocolate for a velvety smooth finish, topped with a crunch of Maldon salt to bring out the beautiful peanut butter parfum.  
A decadent fix for peanut butter cravings. Our non-GMO peanut butter is crafted by a small, employee-owned company with equal passion for high quality nut butter and sustainable farming practices.
Try our Peanut Butter Bonbons as part of the Vosges Comfort Food Tower for the ultimate sweet and salty pairing experience!
Regular price
Sale price
$29.00
Unit price
per
Sale
Sold out
Peanut Butter Bonbon, 9 pieces: Peanut butter + pink Himalayan salt + 45% cacao deep milk chocolate + Maldon salt
Living in Paris, Katrina learned the Parisian ritual of purchasing chocolate and pastry daily. We use exotic and ephemeral ingredients for all our products.
Care:
Keep this box of haut-chocolat in a cool, dry place until serving. Consume by listed expiration date.
Details:
Contains: Milk, Peanuts
Processed on equipment that also processes Milk, Soy, Wheat, Peanuts and Tree Nuts.
SKU: CF-PEA-009
A Guided Tasting of an Exotic Truffle:
Our truffles are infused with a healing sound frequency to raise your vibe.

Breathe
Close your eyes. Take three deep, ujjayi breaths. Listen to the space between thought and prepare your palate to experience chocolate.

See
Describe what you see. What is the shape, color, sheen and texture?

Touch
Run your finger against the chocolate, noticing its texture and releasing the aromatics.

Smell
Bring the chocolate to your nose. Close your eyes, cup your hand around the chocolate and inhale deeply.

Taste
Enjoy your truffle in two bites. In the first bite, you are just getting to know the truffle, and in the second, you delve deeper, searching out the aromas and nuances. You become immersed in the experience of the chocolate and the sensations. After you've eaten the truffle, take a breath and taste the air. The aroma should have a long, lingering finish that is layered with perfumed notes.
Try our Peanut Butter Bonbons as part of the Vosges Comfort Food Tower for the ultimate sweet and salty pairing experience!
"My first truffle collection, the birth of Vosges®, and the origin of Travel the World through Chocolate™ lies within the Exotic Truffle Collections. After returning from Le Cordon Bleu in Paris and a trip around the world, I began to use chocolate as my medium to recount the adventures of my travels. After you unravel the purple bow, the wanderlust begins...where do you want to go? Nagaland is vibrant with curry, macadamia nuts beckon to Australia. Relish in Chinese star anise, reminiscent of the forbidden green absinthe of days long past. Open your senses and experience the culture, take a bite and imagine what it is like to stand on the streets of Shanghai. Milk, white or dark chocolate first? I suggest starting with white, but break the rules and follow your instincts. Be a rolling stone..."

Peace, Love & Chocolate,
Katrina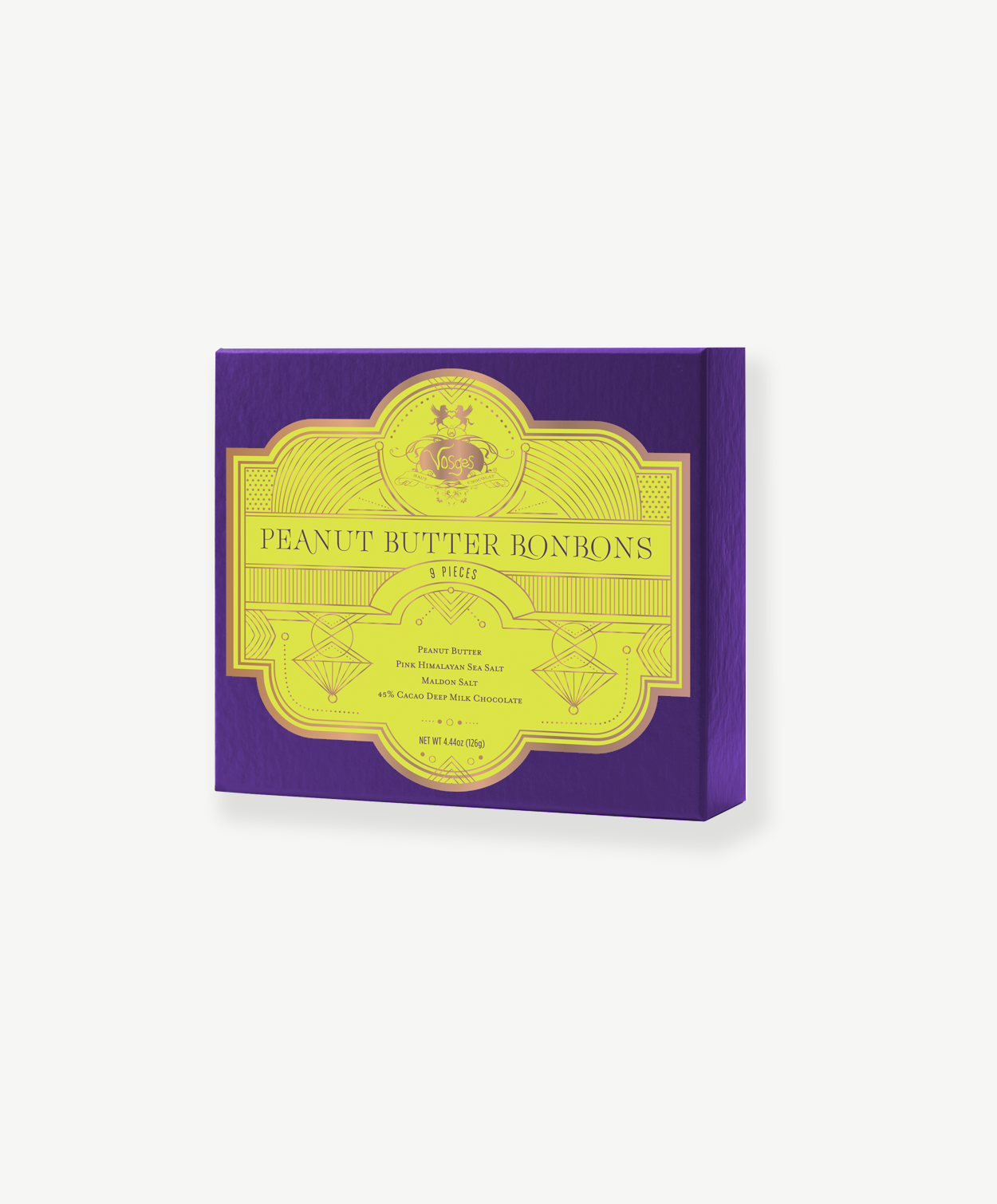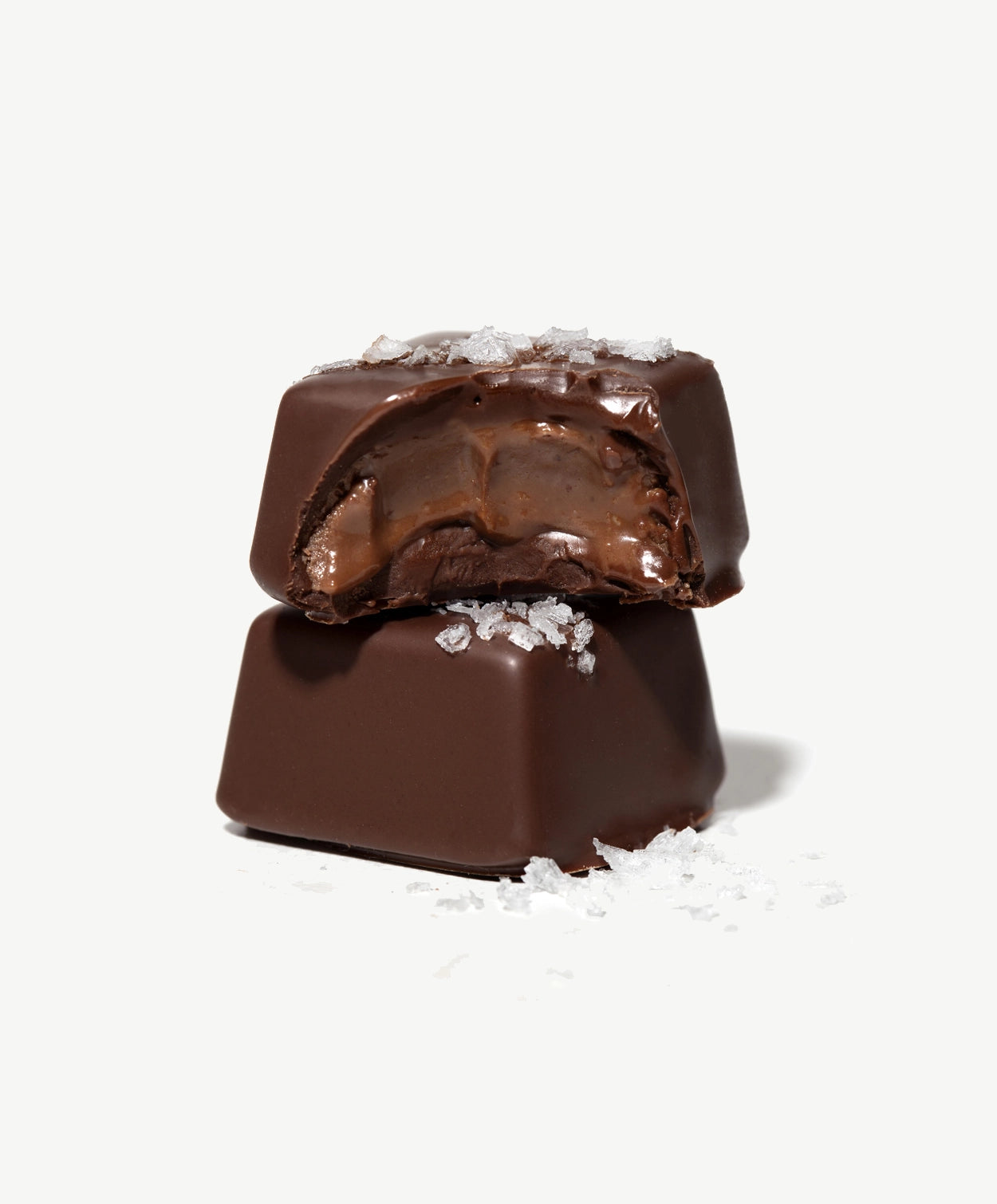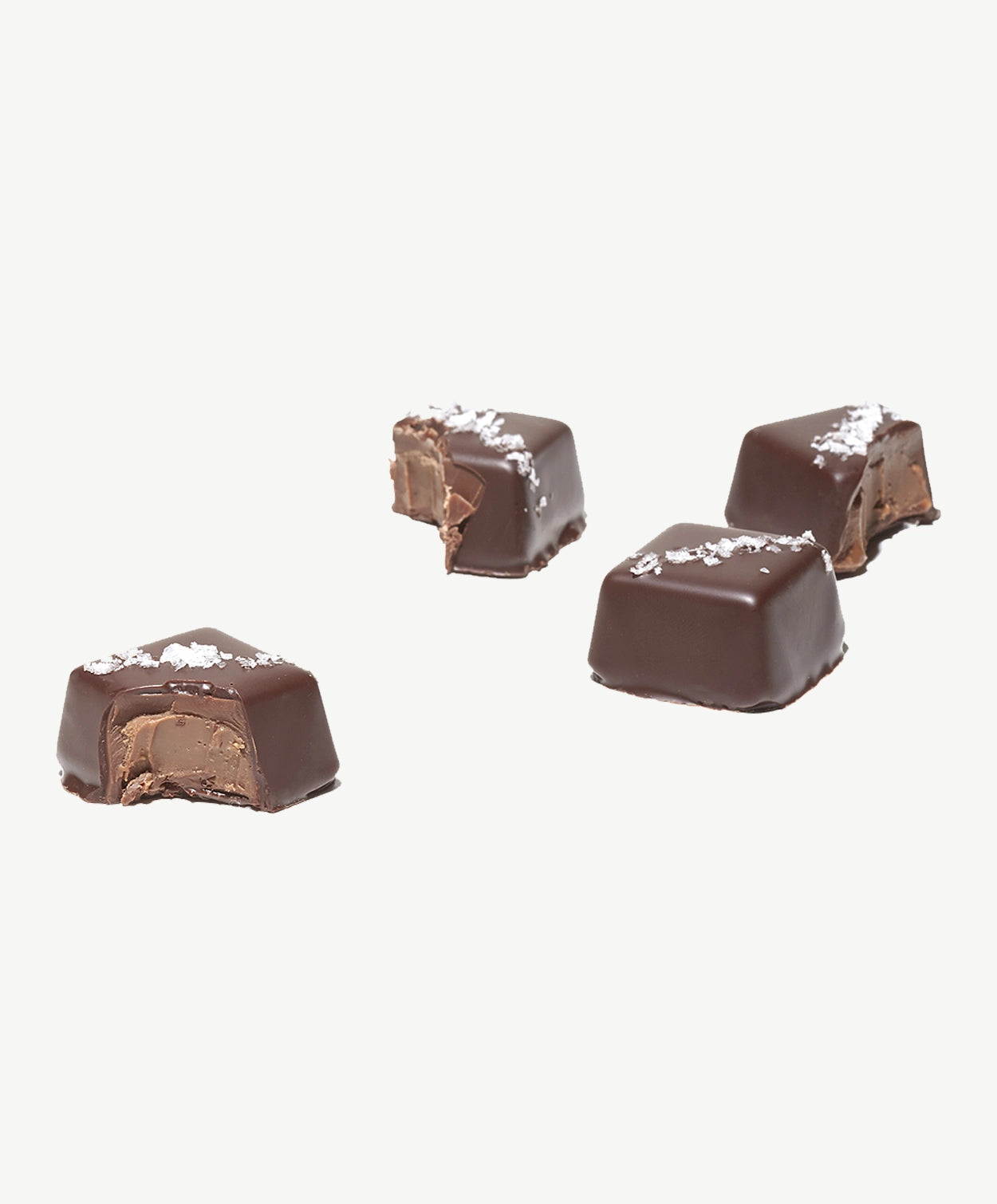 Don't just take our word for it...