Open the Doors to Advent 2023
In honor of our 25th Anniversary, experience triple the decadence and triple the chocolate; a symphony of the world's most exquisite chocolate awaits your discovery! A mesmerizing ballet of lights awakens at the mere touch of a button, serenading you with soft, captivating tunes.
Each portal, lavish and brimming with haut-chocolat, sparkles under the orchestral rhythm of the "Dance of the Reed Flutes," casting an ethereal shimmer on the façade of the Calendar of Advent Chocolate Shoppe. And this year? We're adding an unexpected thrill for this festive season—a 25th chamber overflowing with delights handpicked for Christmas Morning! Elevate your December days into moments of abundance with our exclusive, once-in-a-lifetime chocolate advent calendar.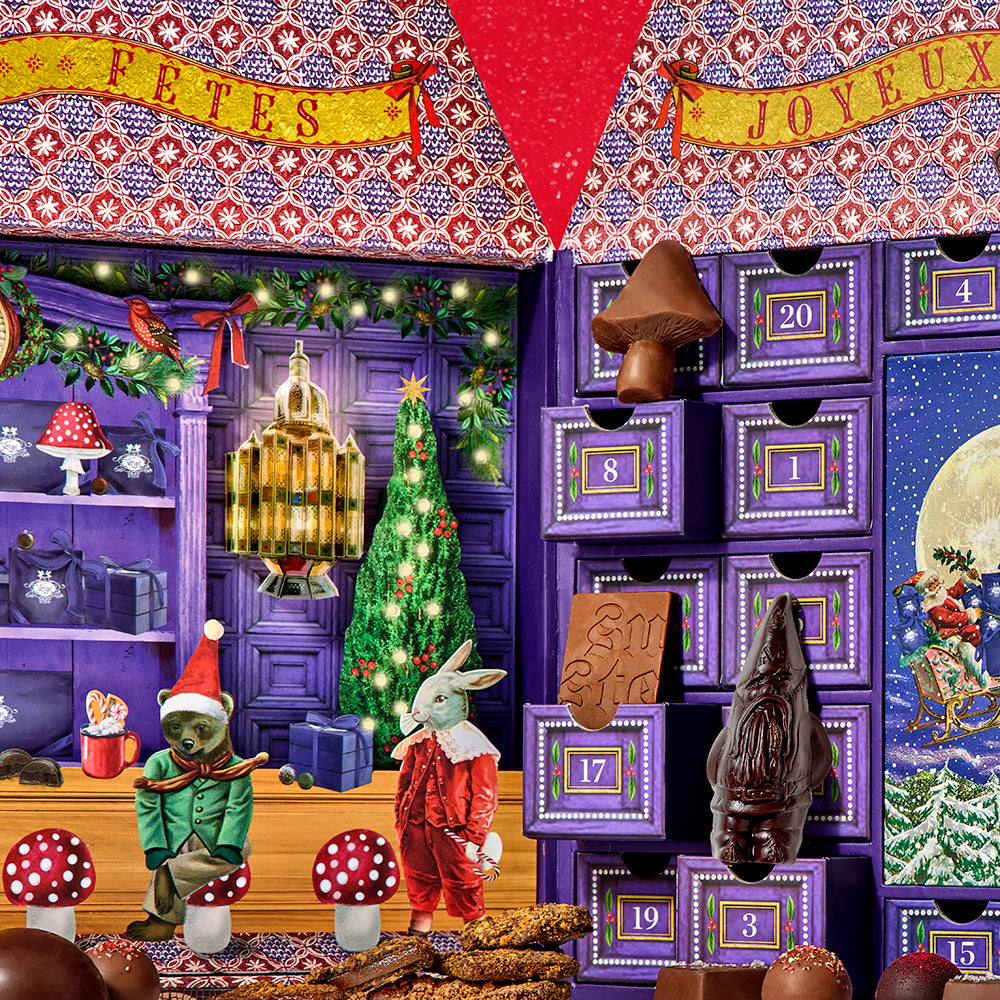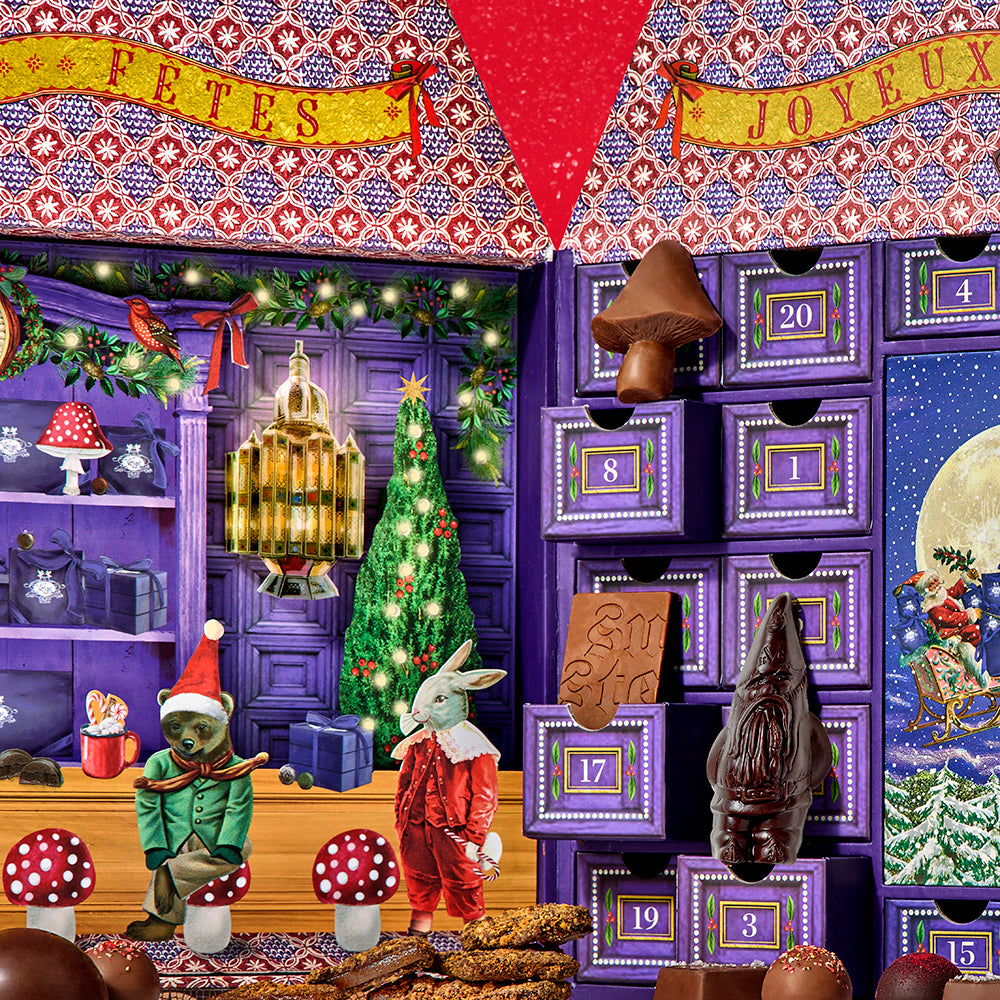 Celebrate 25 Years of Advent Magic
The 2023 Calendar of Advent is filled with more than just delectable confections. This year's keepsake box will mesmerize you with twinkling lights, music, and a stand-out 3D design, injecting joy into every wintry day.
GET IN THE SPIRIT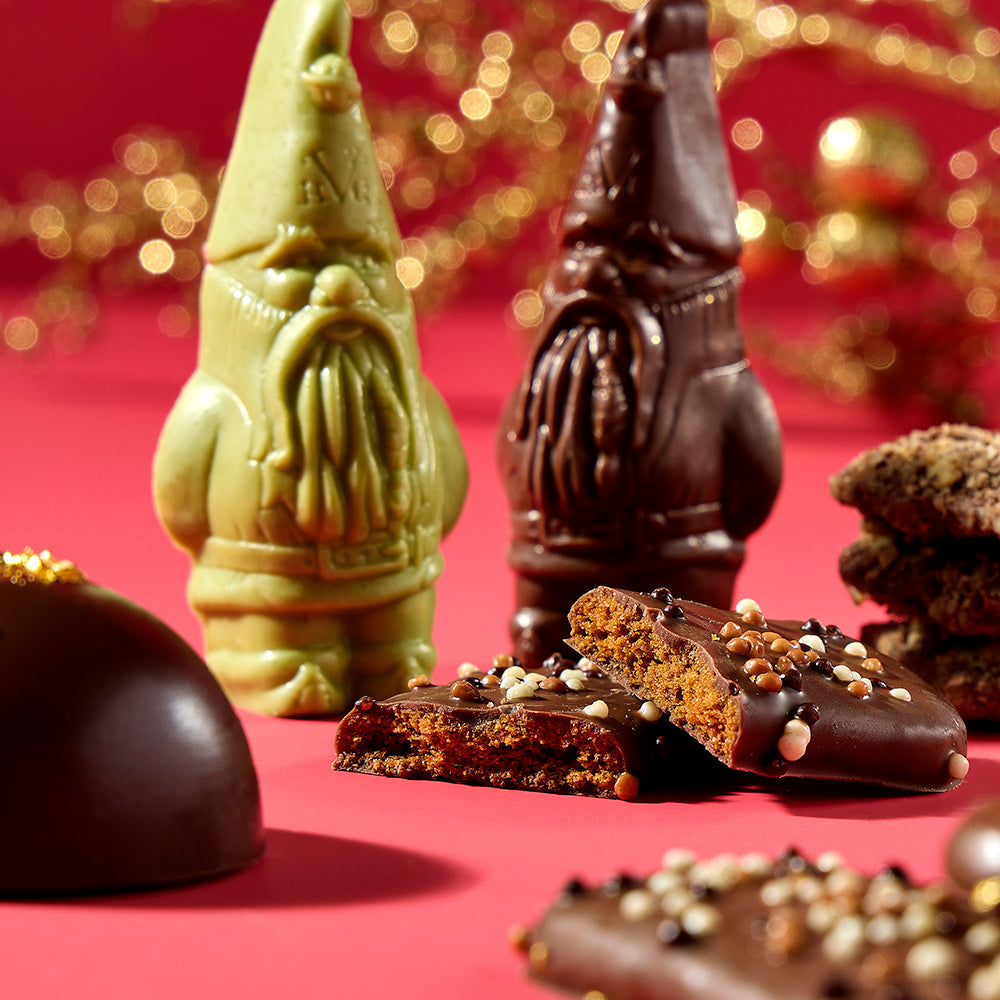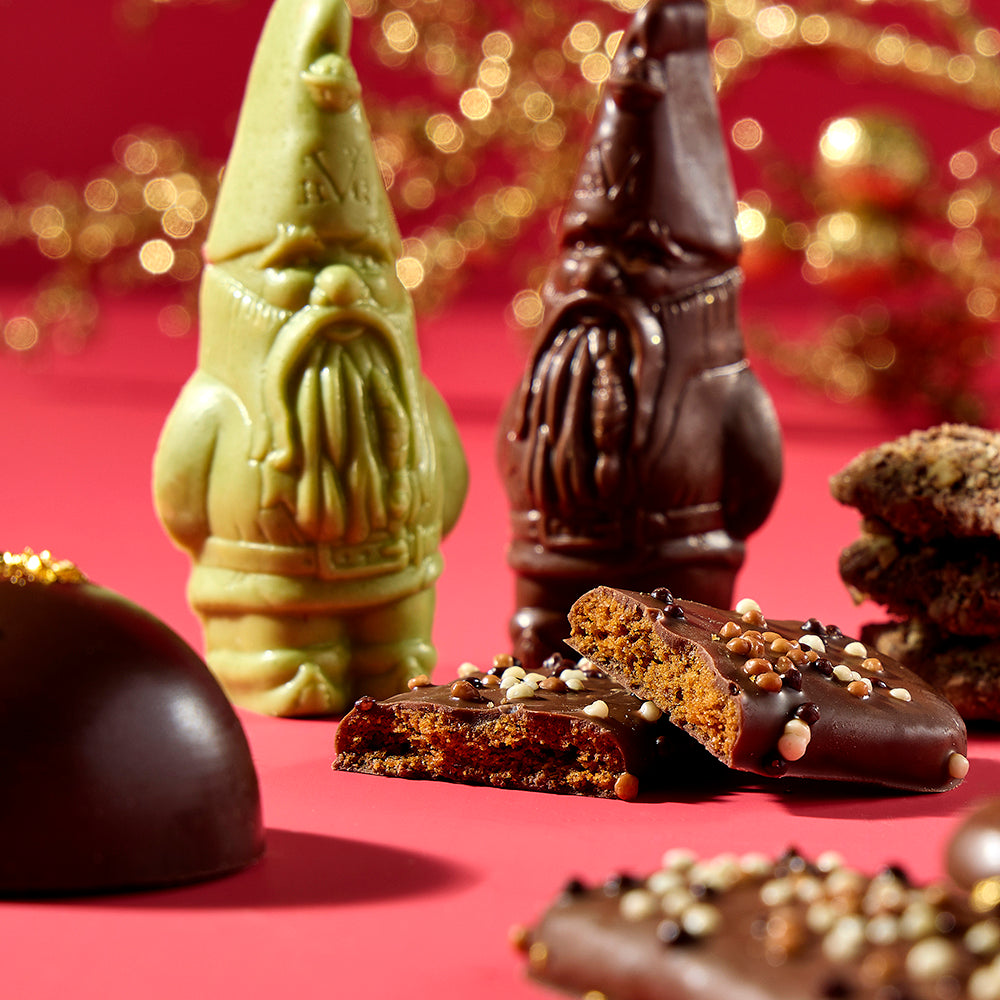 Each Day, A Decadent Discovery
From gingerbread toffees and chocolaty mini gnomes to magical mushrooms and limited edition truffles, each haut-chocolat gem is painstakingly designed to nestle within its assigned alcove, awaiting your enjoyment.
LET THE COUNTDOWN BEGIN
Voted Best Advent Calendar By...