Baking & Snacking Chocolate
Chocolate Bar Gift Sets & Libraries
Mini Exotic Chocolate Bar Library

100% RecyclableDark ChocolateFruitMilk ChocolateNon GMOOakley BoutiqueOctane: AcquaintanceOctane: ClientOctane: For MyselfRenewable EnergySaltSuperfoodWomen Ownedzest-gift

Regular price

Sale price

$25.00

Unit price

per

Bestselling Chocolate Library

$25-$74100% RecyclableCaramelDark ChocolateMilk ChocolateNon GMOOakley BoutiqueOctane: BestsellersOctane: ClientOctane: For MyselfRenewable EnergyWomen Ownedzest-gift

Regular price

Sale price

$50.00

Unit price

per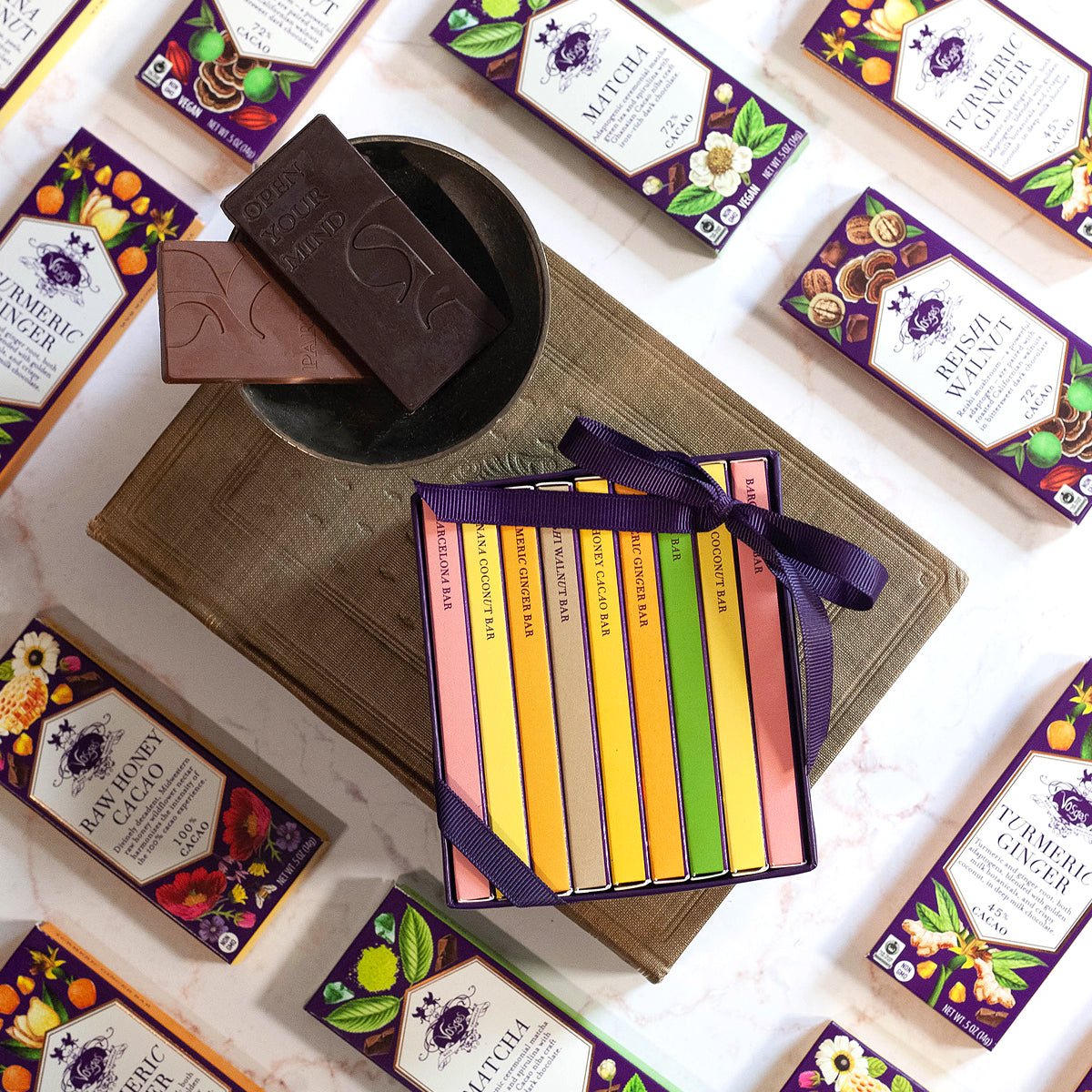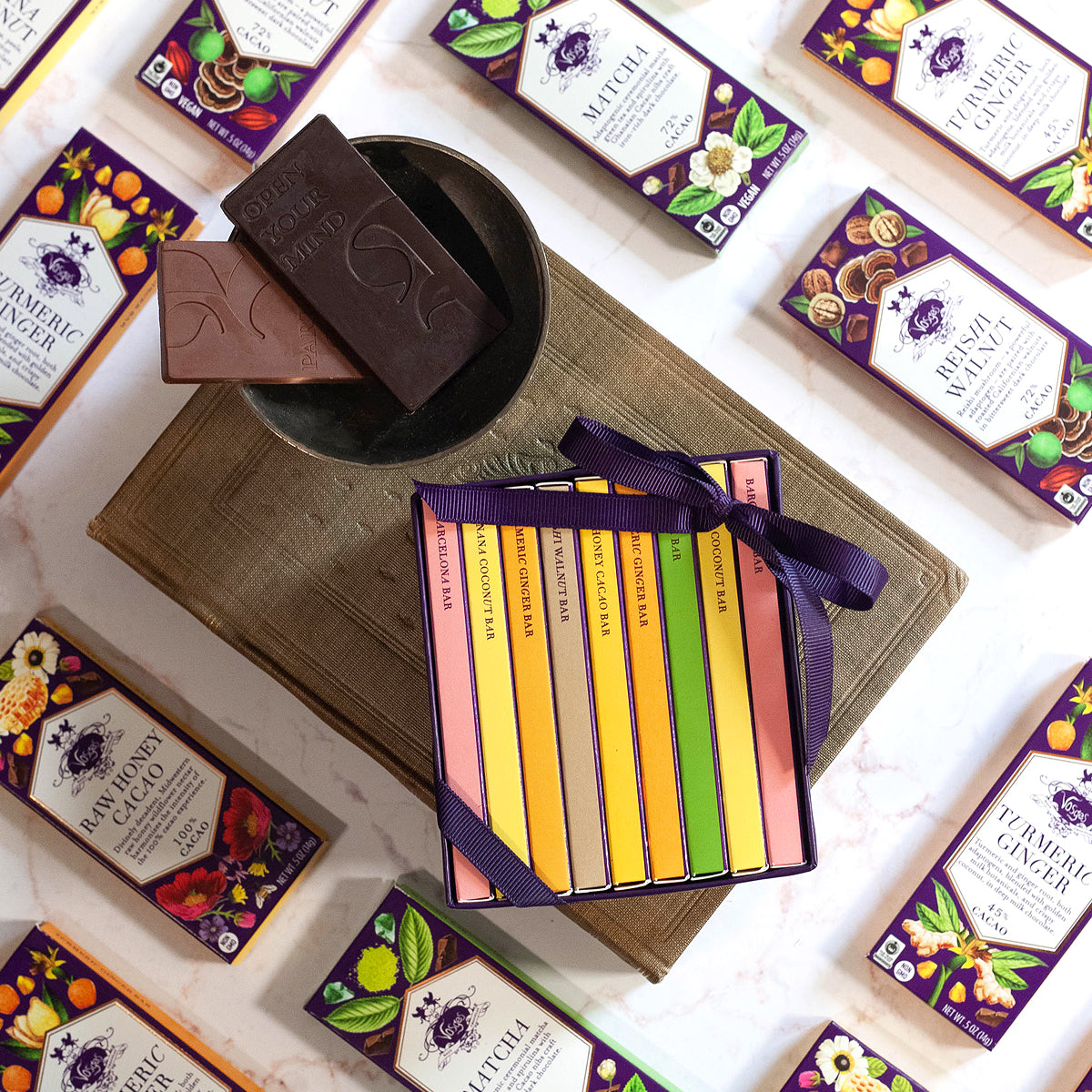 Subscribe & Save
Welcome to Vosges Chocolate Subscriptions, a completely customizable program where you can subscribe (and save!) on automatic deliveries of your must-have haut-chocolat. Vosges Chocolate Subscriptions offer 10% off each delivery, plus you can edit, pause, or cancel at anytime—no strings attached.
Subscribe Now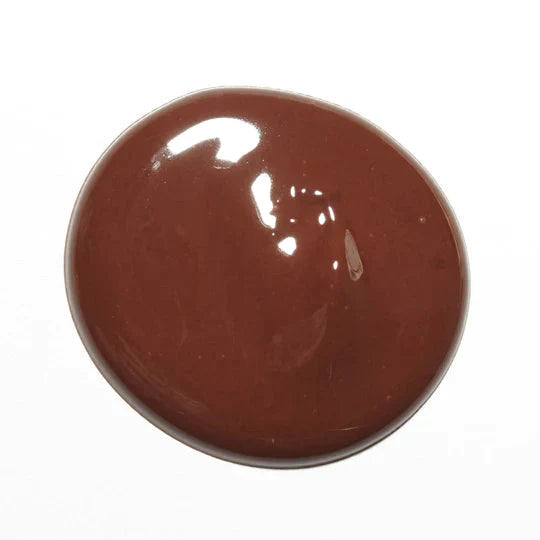 Proprietary Chocolate
Our proprietary chocolate is crafted specifically to support the ingredients we infuse with it to achieve a taste experience matching the storytelling. Our 72% cacao dark chocolate is one of our most intense and has a deep roasted vegetation, dried fruit and a touch of tart berry notes. Our 45% cacao deep milk chocolate is a roasted cacao with a dense caramel profile that is achieved through the caramelization of roller dried, whole milk during the conching process.At the heart of our mission is creating luxury chocolate collections with the responsibility to the environment that sustains our earth. We have been sourcing Fair Trade or Rainforest Alliance certified cacao for over 15 years. We are powered by 100% renewable energy and abide by a green purchasing of procuring only post-consumer recycled board and biodegradable materials. Our kitchen exclusively uses Organic cream and sugar.
gourmet chocolate bars made from premium ingredients
There's something so distinct about that first bite of a chocolate bar. As you bite into the smooth gourmet chocolate, you become enlightened with the aroma of cacao as it melts delicately on the tongue, leaving you longing for that next morsel.
At Vosges Haut-Chocolat, our chocolate bars are more than a piece of candy. We've carefully formulated a number of unique flavor blends using milk chocolate, dark chocolate, and white chocolate to create premium chocolate bars that are unlike any other.
Sink your teeth into a world of flavor by trying our collection of luxury chocolate bars from Vosges Haut-Chocolat. Rich yet satisfying, our classic gourmet chocolate bars will awaken the senses and take your tastebuds to soaring new heights. From creamy milk chocolate and cheese, to honey and chocolate, or crunchy almond and rich dark chocolate bars, our premium, uniquely-flavored chocolate bars make the perfect hostess gift or after dinner dessert.
Using the finest chocolate and premium ingredients from around the world, our specialty chocolate bars offer something for every kind of palate. You can expect to experience flavors unlike any other, a testament to our meticulous ingredient sourcing process. Through extensive inclusions, we are able to promote the unique characteristics of every root, flower, spice and nut. Whether you gravitate towards the simple pleasures of a creamy milk chocolate bar or you crave rich caramel sprinkled with pink sea salt, our flavor blends will have you wanting more. Don't forget to check out our selection of vegan chocolate for those with dietary restrictions!
What Is Considered Gourmet Chocolate?
The gourmet chocolate in our chocolate bars is superiorly sourced from the world's most distinguished ingredients. Vosges Haut Chocolat gourmet chocolate bars are composed of ingredients at the pinnacle of their taste profile, to provide you the most exquisite experience all packaged within delicious luxury chocolate bars.
What Luxury Chocolate Bars Does Vosges Haut Chocolat Carry?
We create many different types of luxury or gourmet chocolate bars, depending on what you're in the mood for you'll be sure to find one that suits your taste. If you're looking for a chocolate bar with nuts, Barcelona is packed with almonds and sea salt. If you're looking for a chocolate bar with caffeine, look no further than Matcha Green Tea and Spirulina. If you're looking for a gourmet chocolate bar to spice up your charcuterie board, the Cheddar and Apple is sure to wow. For those who can't decide which of our luxury chocolate bars to try, why not try all of them with our full collection of exotic luxury chocolate bars?