Bapchi's Caramel Toffee, Half Pound
Bapchi's Caramel Toffee, Half Pound
A recipe from Katrina's grandmother, our handcrafted salty-sweet toffee remains a timeless favorite. In a large, copper kettle, sugar forms mountains of glistening crystals. The paddle begins to turn and the sand-colored dainties begin to liquify into an amber glaze. The thinnest line of smoke begins to rise just before butter and cream stream into the kettle and the color deepens, leaving a faint burnt flavor that complements the sweet caramel profile. For the purists, buttery toffee is touched with pink Himalayan salt, enrobed in 45% cacao deep milk chocolate and sprinkled with roasted Georgian pecans and Texan walnuts to create the perfect bite of crunchy, buttery toffee.
Try our Bapchi's Caramel Toffee as part of the Vosges Comfort Food Tower for the ultimate sweet and salty pairing experience!
Regular price
Sale price
$28.00
Unit price
per
Sale
Sold out
Bapchi's Caramel Toffee, Half Pound: Sweet butter toffee + roasted walnuts and pecans + 45% cacao deep milk chocolate + pink Himalayan sea salt
Using exotic and ephemeral ingredients, Bapchi's Caramel Toffee boasts the perfect balance of savory and sweet. Enjoy Bapchi's Toffee on its own, or as a luxurious addition to homemade brownies or your favorite dessert.
Care:
Keep this box of haut-chocolat in a cool, dry place until serving.
Consume by listed expiration date.
Details:
Contains: Milk, Soy, Walnuts, Pecans
Processed on equipment that also processes Milk, Soy, Wheat, Peanuts and Tree Nuts.
SKU: CF-TOF-050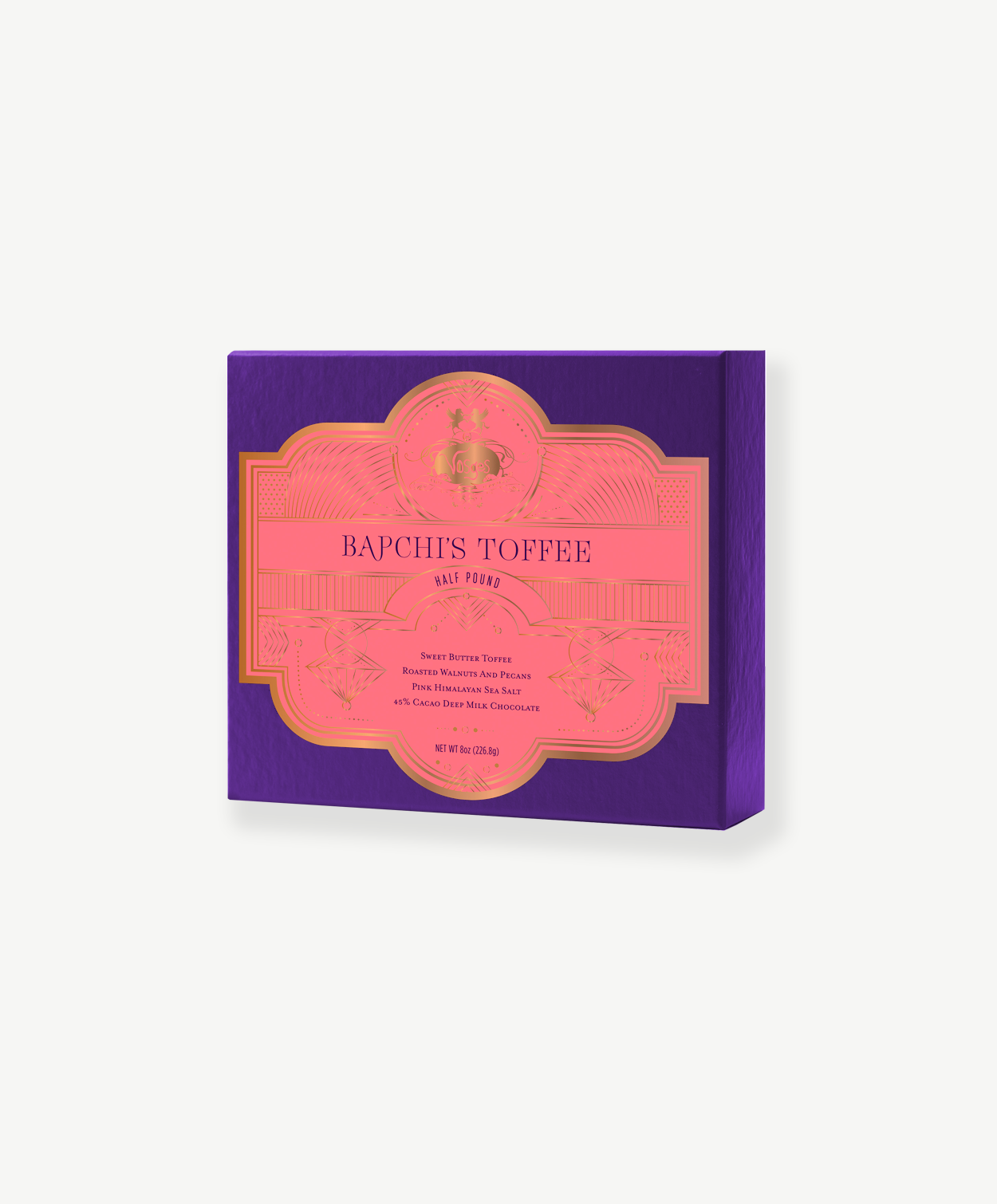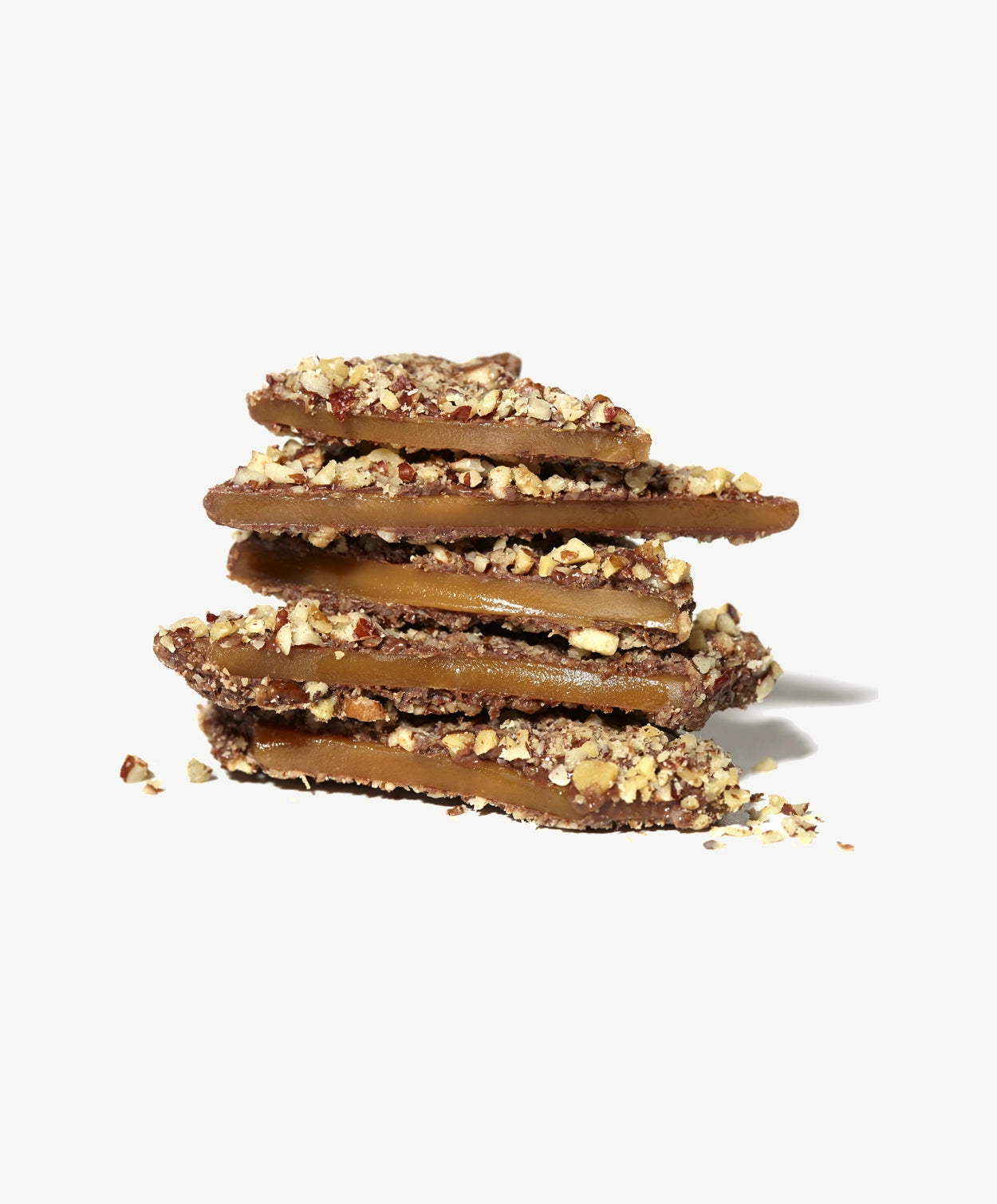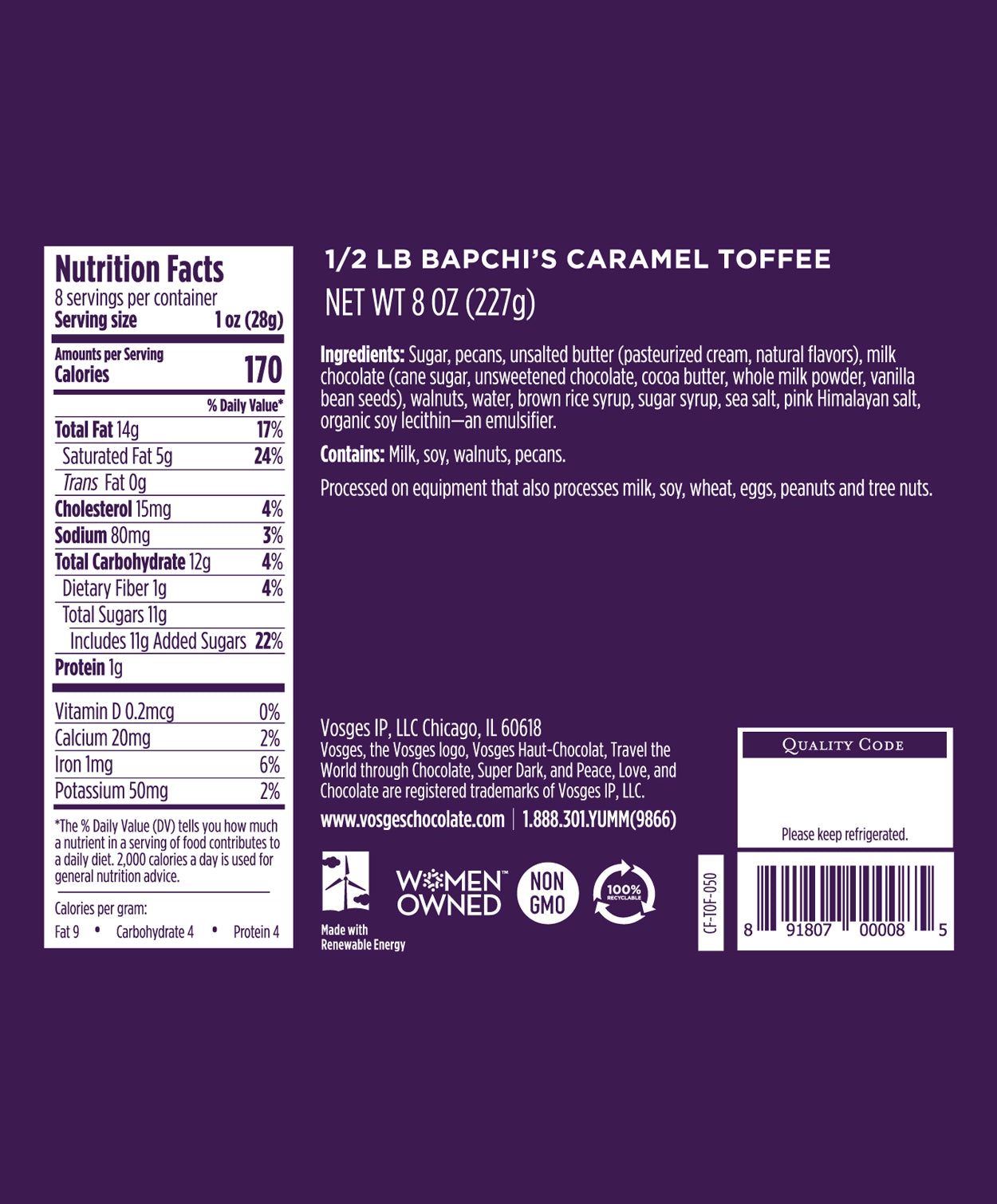 Don't just take our word for it...