Collezione Italiana, 16 pieces
Collezione Italiana, 16 pieces
Let Vosges take you on a culinary exploration of Italy through chocolate. Katrina has sourced her favorite parfums of Italy and then blended them with chocolate to express the unique tastes of Italy's finest ingredients. Each bite will take you across the world and into the heart of Italy. These Italian chocolate truffles are the perfect gift to give to someone who misses Italy. A guidebook is included to lead you through your Italian chocolate tasting journey.
Grab a glass of your favorite wine and indulge in these beautifully crafted Italian chocolates.
*Note this is a highly perishable collection and must be consumed within 10 days of shipment, please select your ship date accordingly.
Have multiple gifts to send? Visit our new E-Gifting Platform. No Shipping Address Needed. E-Gift Here.
Regular price
Sale price
$52.00
Unit price
per
Sale
Sold out
Take a look at the Italian chocolates that are included in our collection.
(4) Olio d'Oliva: First press Tuscan olive oil + 36% cacao white chocolate + green olives
(4) Rooster: Taleggio cheese + walnuts + Tahitian vanilla bean + 62% cacao dark chocolate
(4) Sale del Mare: Salted Tuscan pine nut caramel + 45% cacao deep milk chocolate + Sicilian sea salt
(2) Balsamico: 12-year cask aged balsamic vinegar from Modena + 62% cacao dark chocolate + I.G.P. Piemonte hazelnuts
(2) Polline di Finocchio: Wild Tuscan fennel pollen + 62% cacao dark chocolate
Care:
This collection is FRESH and PERISHABLE. Keep this box of haut-chocolat refrigerated until two hours before serving. Consume by listed expiration date, 10 days from shipment.
Details:
Contains: Milk, Soy, Hazelnuts, Pine Nuts, Walnuts
Processed on equipment that also processes Milk, Soy, Wheat, Peanuts, and Tree Nuts.
SKU: TC-ITA-016
What makes them Italian chocolate?
They are Italian chocolate truffles because of the use of our rich Italian ingredients like Tuscan olive oil, Sicilian salt, fennel pollen, pine nuts, Taleggio cheese, and balsamic vinegar. Infused with our rich chocolate, a bite will take you straight to the heart of Italy.
Why are our Italian chocolates a best seller?
With the combination of our high-quality ingredients and our rich luxurious chocolate, these Italian chocolates are made to be the best. Infusing our chocolate with exotic flavors that are found in Italy creates a new meaning to what we call Italian chocolates. If you love chocolate that is inspired by the rich flavors Italy has to offer, then you will love all these collections!
A Guided Tasting of the World Renowned Rooster
Sweet and savory, reinterpreted. Follow the guided tasting notes to best enjoy the tall rooster chocolate. This is a cult favorite, as well as my personal favorite. Made with Emilio Mauri's Taleggio, a cave-aged cows milk cheese from Pasturo in the Lombardi region of Italy, this unctuous cheese is combined with organic walnuts and Tahitian vanilla beans draped in 62% cacao dark chocolate. The combination of cheese and chocolate may seem acerbic and perplexing, but in one bite you will see its valor.

To begin, close your eyes. Take three deep, ujjayi breaths.

1. Start from the top
Bite into the crowning tip of the chocolate. Hold the chocolate on your tongue and press it to the roof of your mouth. Feel it melt bittersweetly around your tongue. Begin to eat and you will sense a touch of Taleggio and a nuance of vanilla.

2. Intrigue Follows
The second bite brings you deeper into the parfums -a heavy and rich texture dotted with toasted walnuts. The aroma is steeped with a thousand complexities, yet there is harmony. As the salt hits the palate, it meets the sweetness of the chocolate, the one constantly begging for the other to be complete.

3. Met with clarity
The third bite is met with clarity. The profusion of flavors wrapped and intertwined come together to make sense. You are submerged deeply in a moment of now and with this last bite, all you crave is just one more.
"I had the desire to create a savory + sweet collection and I knew I wanted to bring cheese into chocolate in one tasting experience It took many late nights to perfect the ideal emulsion of prized taleggio cheese and dark chocolate, which I also studded with walnuts. This carefully crafted cheese... with a nutty and slightly fruity taste."

Peace, Love & Chocolate,

Katrina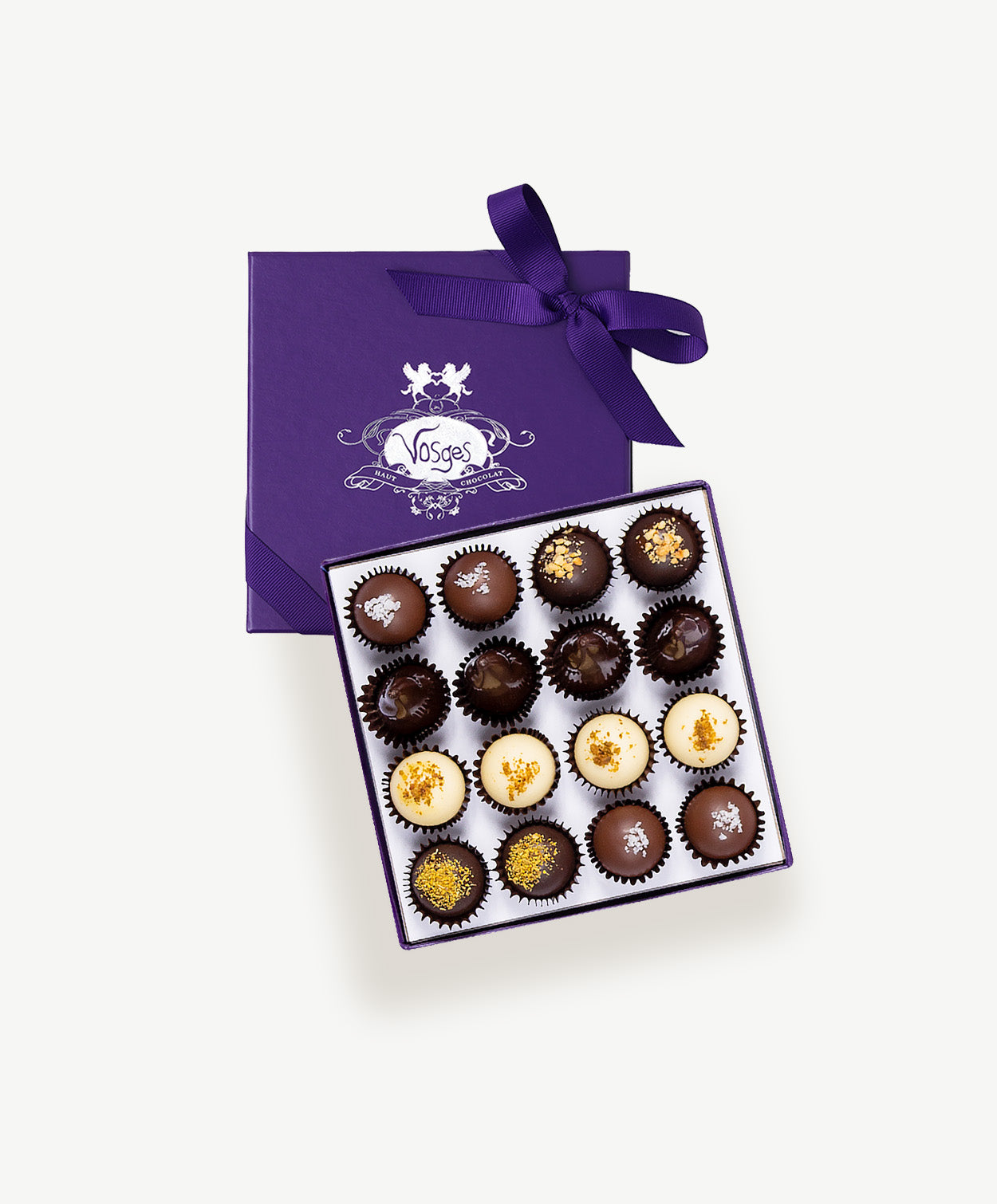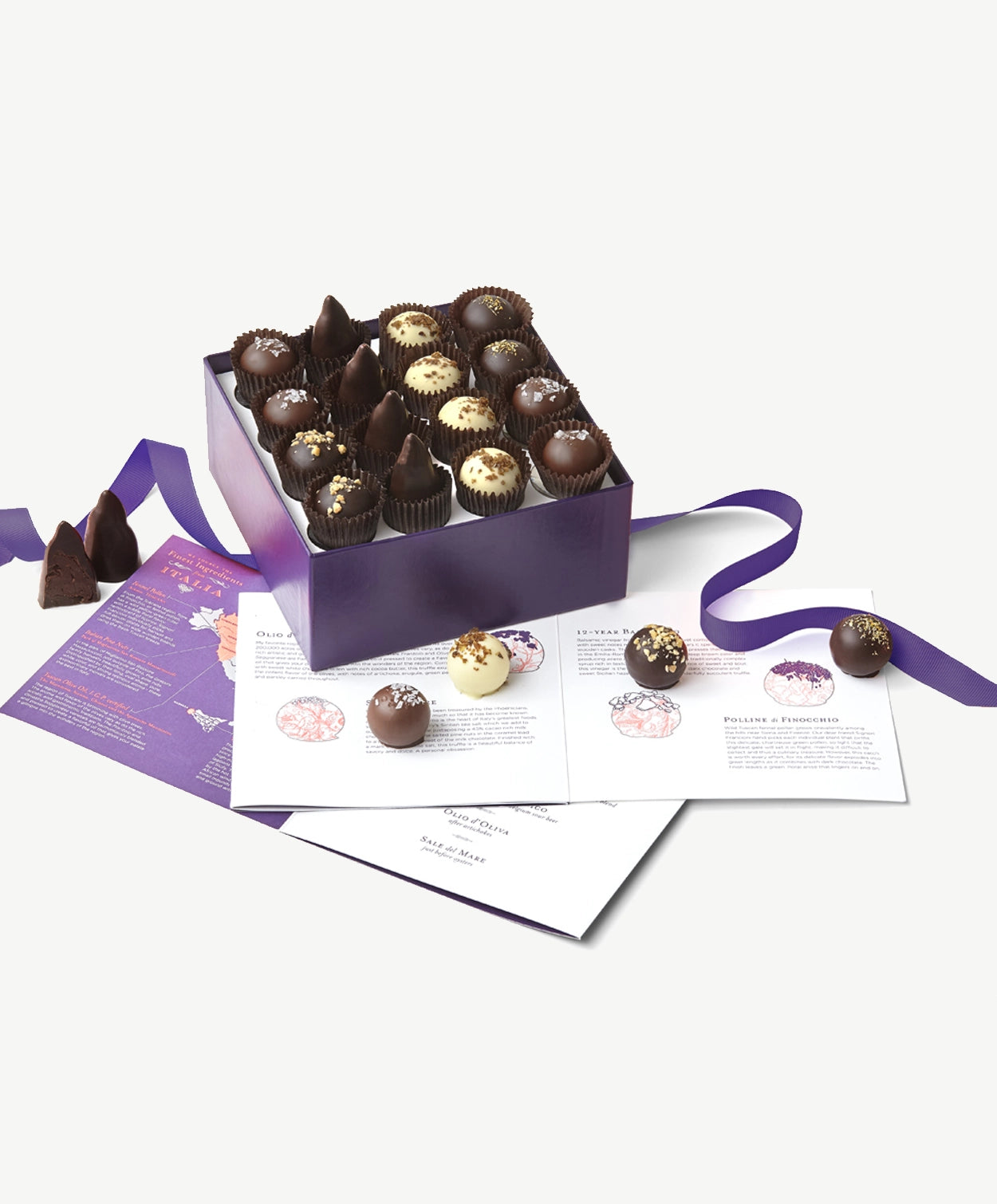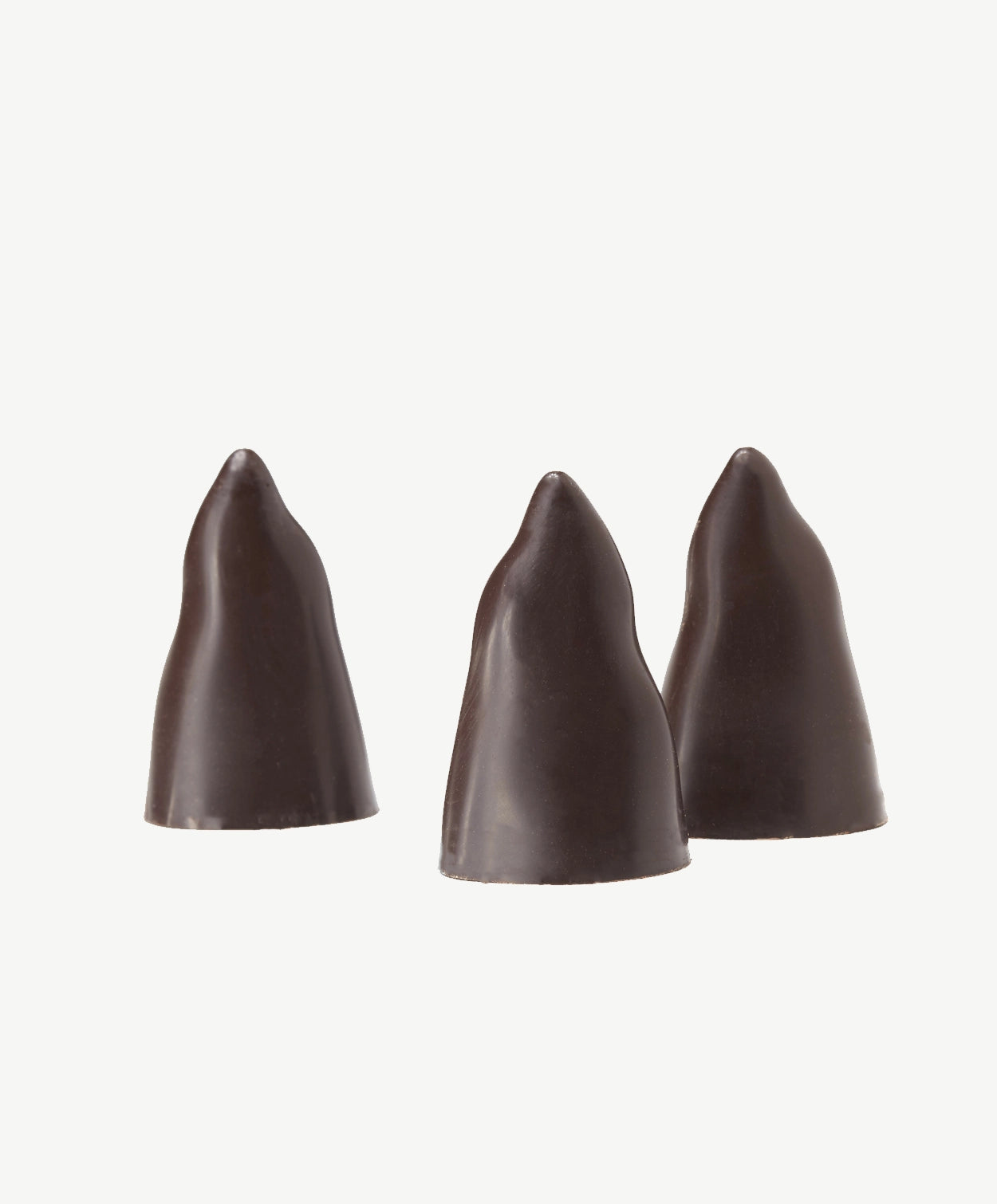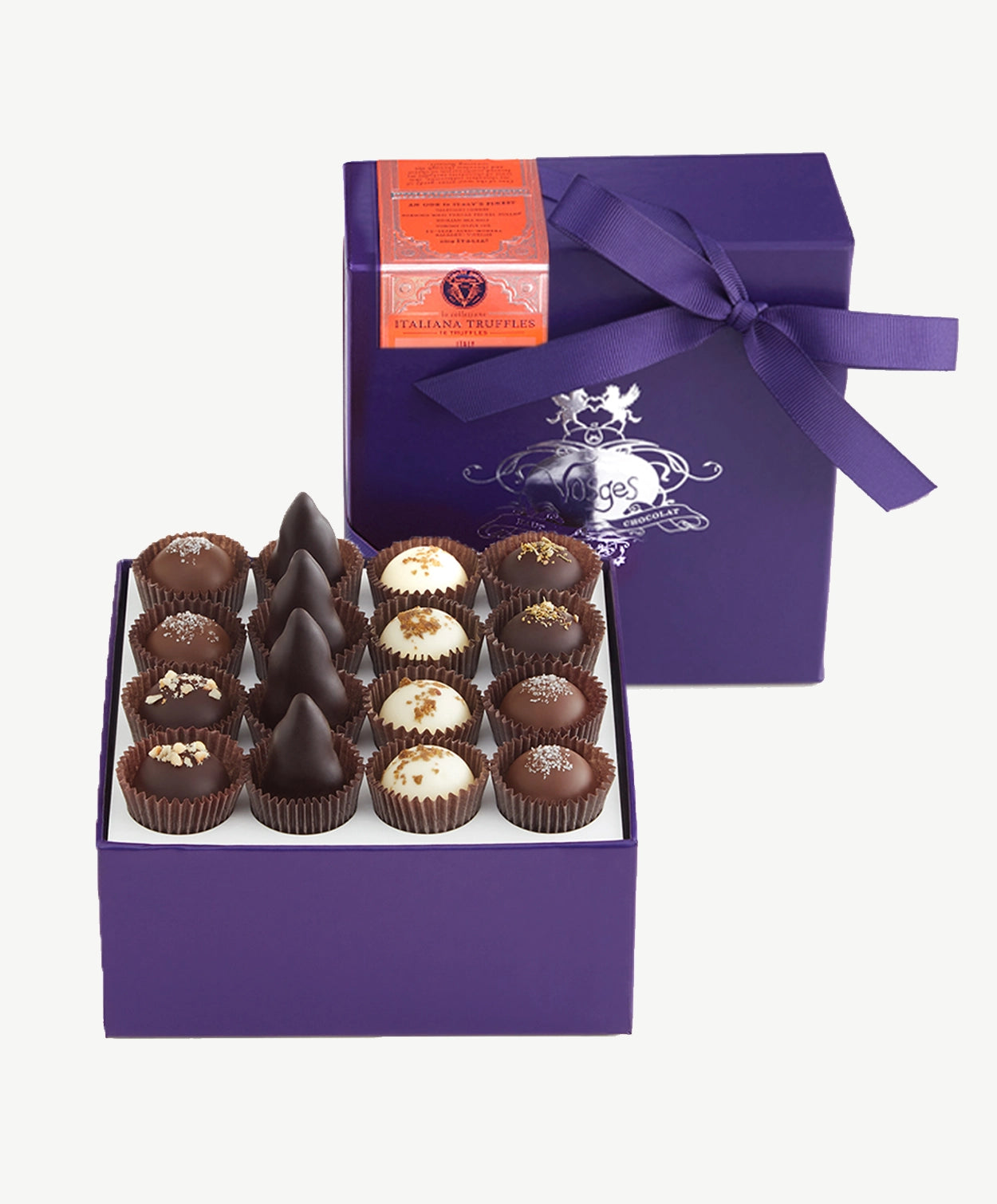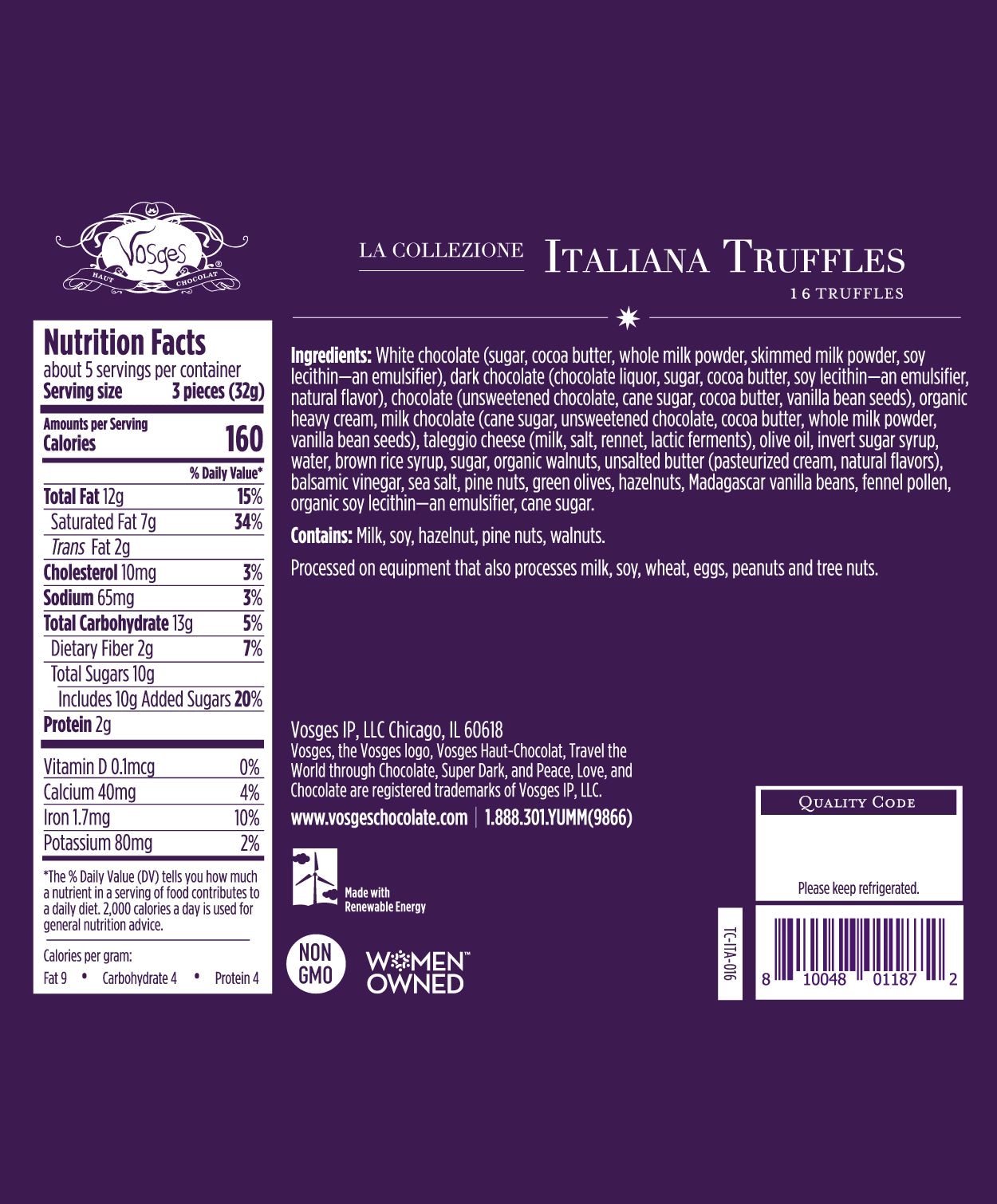 Don't just take our word for it...