I.G.P. Piemonte Hazelnut Praline Bonbons, 9 pieces
I.G.P. Piemonte Hazelnut Praline Bonbons, 9 pieces
For those who adore pralines, hazelnuts and Italian dulce, these decadent bonbons will be your new craving. Our chocolate praline truffles are made with 45% cacao deep milk chocolate paired perfectly with the rich, Piemonte hazelnuts, while crispy crepes add a light crunch. Adorned with gold leaf, cocoa nibs, and crushed candied violets, they crown each bonbon and provide a unique texture and point of differentiation on the palate. These chocolate hazelnut truffles hit the sweet spot and are perfect gifts for nut lovers.
Regular price
Sale price
$36.00
Unit price
per
Sale
Sold out
Take a look at what is included in this chocolate hazelnut truffles collection.
(3) Candied Violet Bonbons: I.G.P. Piemonte hazelnuts + feuilletine + 45% cacao deep milk chocolate + crystallized violet flower
(3) Cocoa Nib Bonbons: I.G.P. Piemonte hazelnuts + feuilletine + 45% cacao deep milk chocolate + cocoa nibs
(3) Gold Leaf Bonbons: I.G.P. Piemonte hazelnuts + feuilletine + 45% cacao deep milk chocolate + 23-karat gold leaf
Care:
This chocolate hazelnut truffle collection is FRESH and PERISHABLE. Keep this box of haut-chocolat refrigerated until two hours before serving. Consume by listed expiration date, 5 months from shipment.
Details:
Contains: Milk, Hazelnut, Wheat.
Processed on equipment that also processes Milk, Soy, Wheat, Peanuts, and Tree Nuts.
SKU: TC-PRA-009
A Guided Tasting of Chocolate Hazelnut Truffles:
Our truffles are infused with a healing sound frequency to raise your vibe.

Breathe
Close your eyes. Take three deep, ujjayi breaths. Listen to the space between thought and prepare your palate to experience chocolate.

See
Describe what you see. What is the shape, color, sheen and texture?

Touch
Run your finger against the hazelnut chocolate, noticing its texture and releasing the aromatics.

Smell
Bring the chocolate to your nose. Close your eyes, cup your hand around the chocolate and inhale deeply.

Taste
Enjoy your hazelnut truffle in two bites. In the first bite, you are just getting to know the truffle, and in the second, you delve deeper, searching out the aromas and nuances. You become immersed in the experience of the chocolate and the sensations. After you've eaten the truffle, take a breath and taste the air. The aroma should have a long, lingering finish that is layered with perfumed notes.
Close your eyes, inhale, take a bite and travel to Piemonte, Italy - home of the world's finest hazelnuts. I.G.P. Piemonte Hazelnuts are the highest quality and most premium caliber hazelnuts that are grown in the Piemonte region in northern Italy. The blending of these prized hazelnuts and chocolate is an age-old Italian tradition.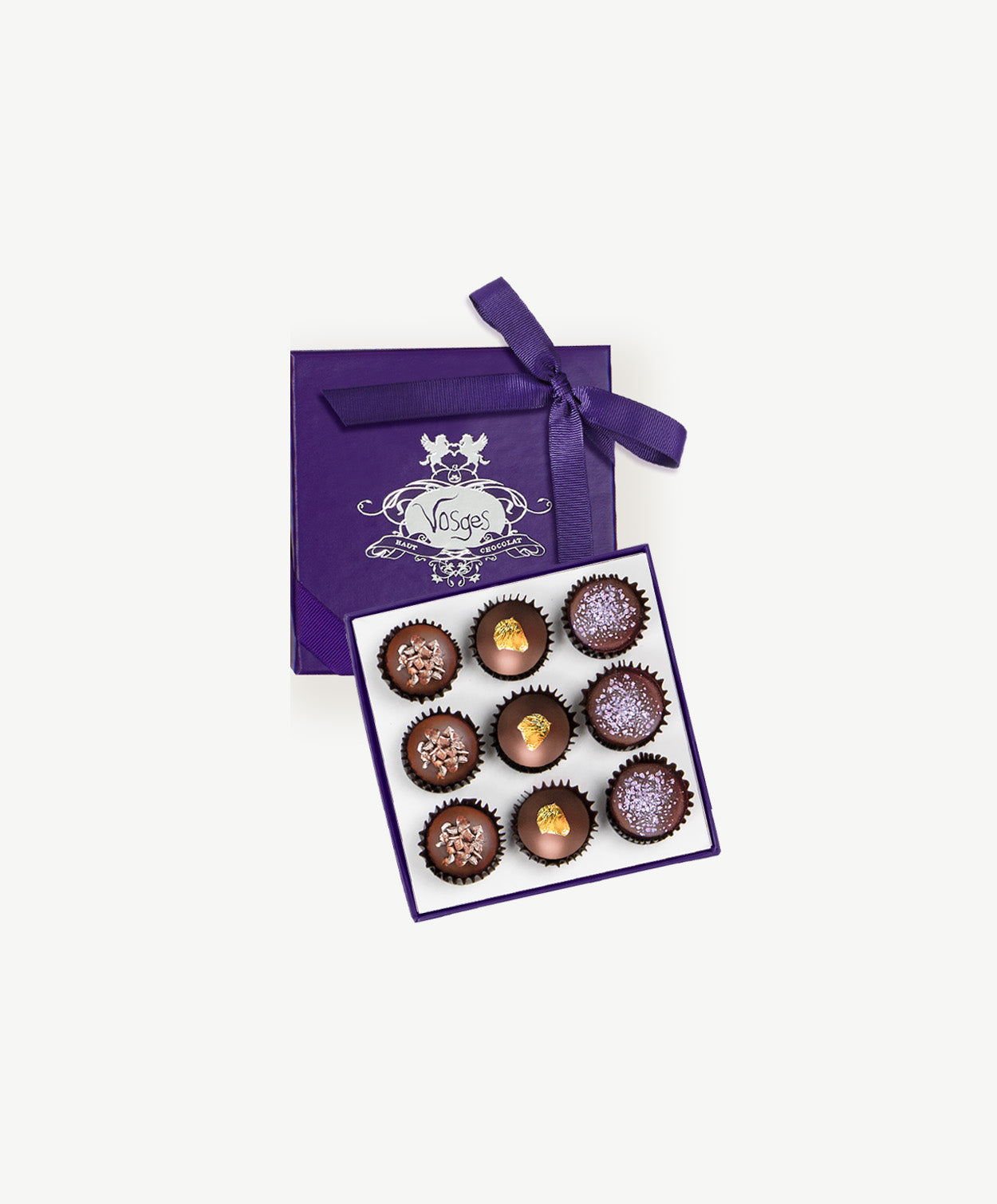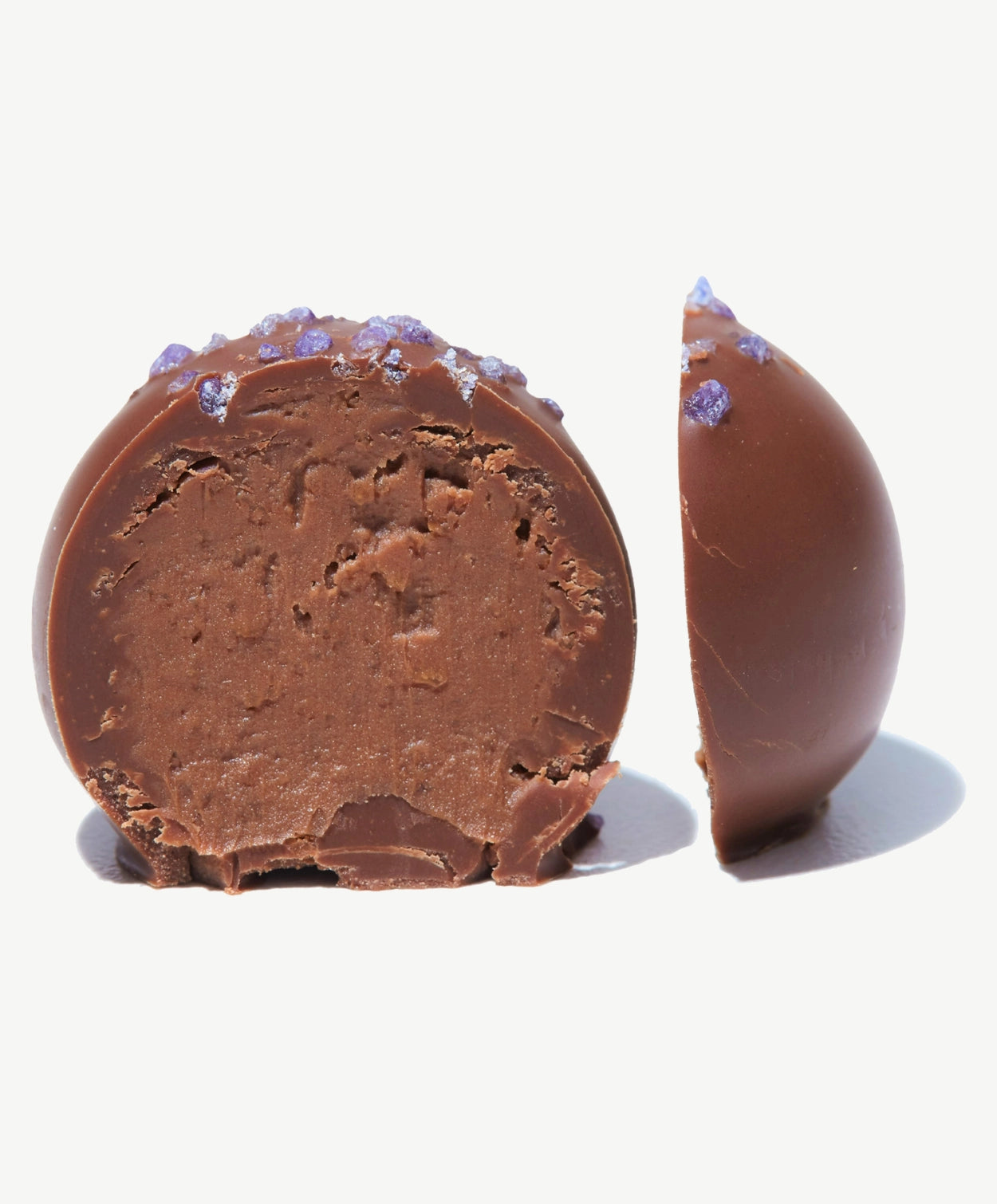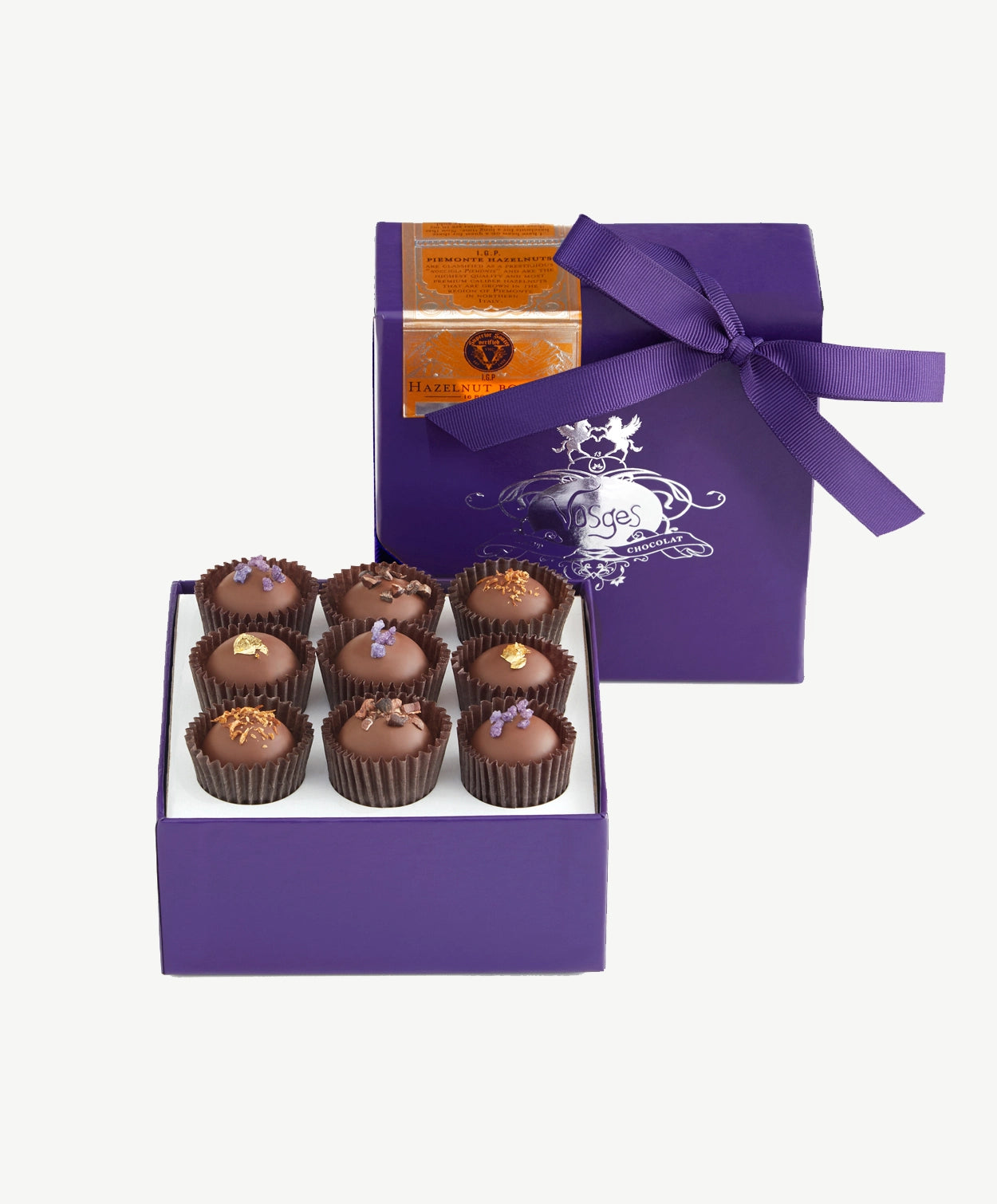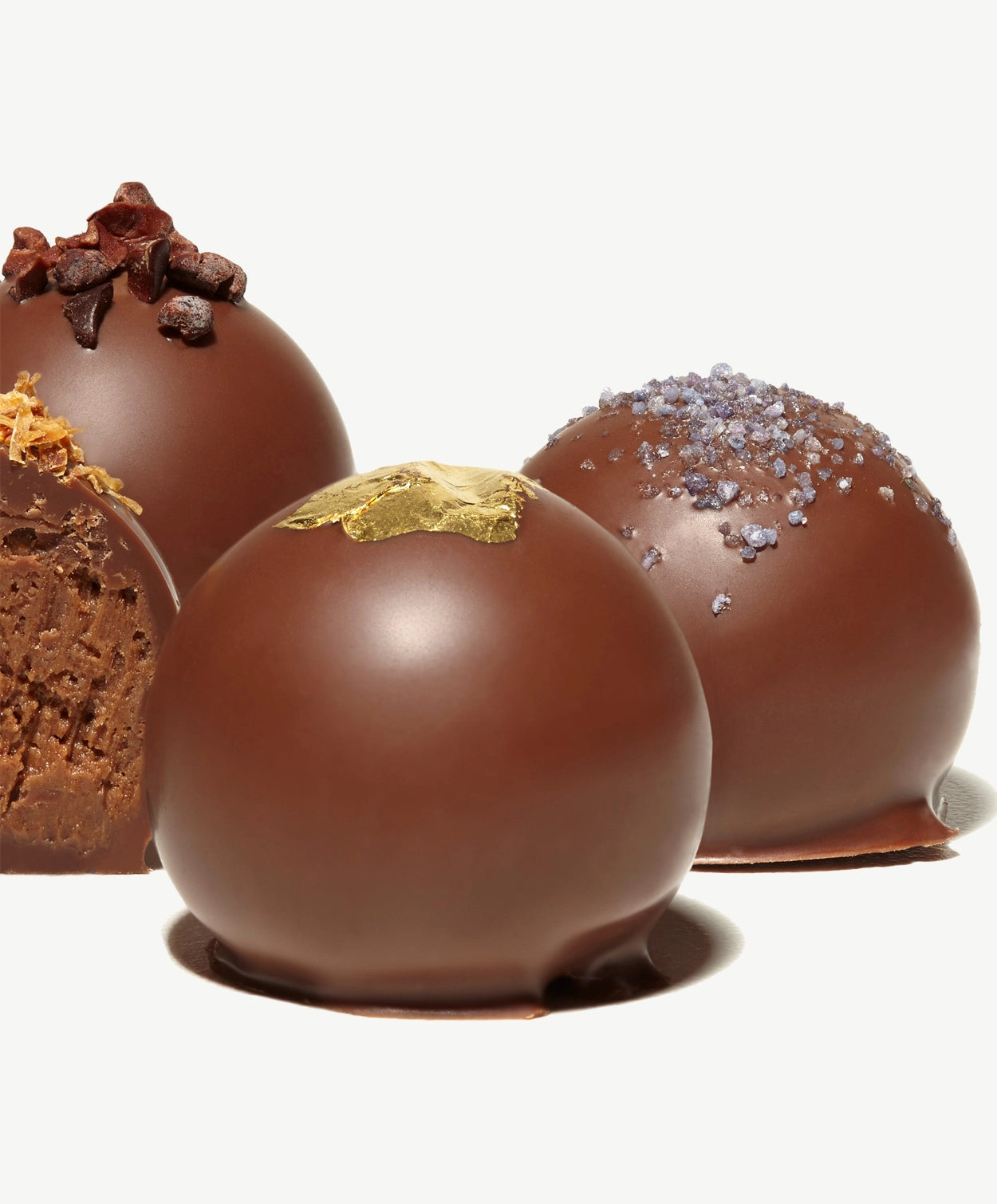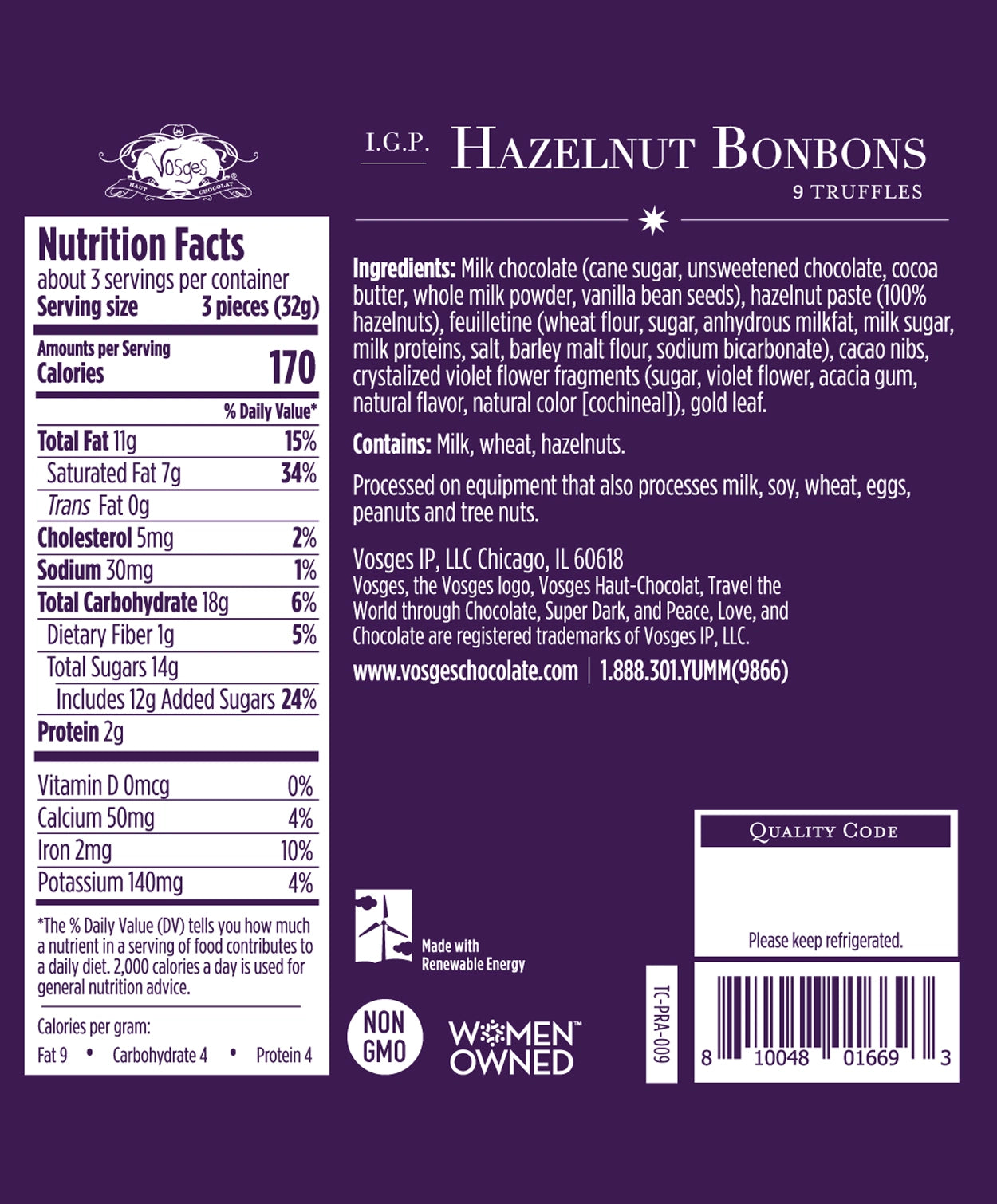 Don't just take our word for it...