4 Piece Truffle Box Favor
4 Piece Truffle Box Favor
Our most luxurious chocolate party favors, this 4 piece box offers you a true taste of Vosges Haut-Chocolat®. Inside our chocolate favor boxes are some of our most iconic flavors that you and your guests will enjoy. Choose from our exotic, traditional, or vegan collection! Or choose a variety of collections to cater to each guest based on their preference. Include these chocolate party favors in your wedding gift bags, bring them to an overnight getaway with friends, or spice up your corporate retreat. Each chocolate box comes with four truffles and their stories.

Regular price
$0.00
Sale price
$15.00
Unit price
per
Sale
Sold out
Take a look at what is included in these chocolate party favor boxes.
(1) Black Pearl®: Organic Wakaya ginger + freshly grated wasabi + 72% cacao dark chocolate + ceremonial matcha
(1) Budapest: Kalocsan paprika + 62% cacao dark chocolate
(1) Naga®: Housemade and toasted curry masala + coconut purée + 45% cacao deep milk chocolate
(1) Viola: 45% cacao deep milk chocolate + candied violet flowers + mini purple floret
Traditional Collection:
(1) Absinthe: Kübler absinthe + Chinese star anise + fennel + 62% cacao dark chocolate + coconut ash
(1) Chef Pascal: Schwarzwälder kirschwasser + 62% cacao dark chocolate + tart Michigan cherry
(1) Wink of the Rabbit®: Soft burnt caramel + 45% cacao deep milk chocolate + New Mexican pecan
(1) Woolloomooloo: Australian macadamia nut + Sri Lankan coconut + 45% cacao deep milk chocolate
(2) Forest Raspberry Rose: Early-harvest Mediterranean olive oil + 72% cacao dark chocolate + raspberry rose gelée + Bulgarian rose water + raspberry powder
(2) Sicilian Blood Orange: Early-harvest Mediterranean olive oil + blood orange gelée + 72% cacao dark chocolate + candied orange peel
These chocolate party favors are FRESH and PERISHABLE. Keep this box of haut-chocolat refrigerated until two hours before serving. Consume by listed expiration date, 14 days from shipment.

Contains: Milk, Coconut, Soy, Macadamia Nuts, Pecans,
Processed on equipment that also processes Milk, Soy, Wheat, Peanuts, and Tree Nuts.

SKU: Exotic TC-EXO-004-A / Traditional TC-EXO-004-C / Vegan TC-VEG-004
Dimensions: 4.625 (L) x 1.75 (W) x 1.5 (H)
What do party favors mean?
Party favors are usually small gifts given to the guests at a party as a gesture of thanks for their attendance or as a memento. These party favors can vary and be different types, like chocolate, candy, or small items. Our 4-piece chocolate party favors are candy favors that you and your guests will be able to enjoy after the party and have a memorable time.
Can party favor boxes be chocolates?
Of course, party favor boxes can be chocolates! They are super popular and absolutely delicious as party favors. If you want different gourmet chocolate party favors, we definitely have something you might like. We even have a 2-piece set that matches this set if you are looking for something smaller!
Are chocolate party favors good for weddings?
Chocolate favors are a great option for weddings! Especially since chocolate is a universal love language and fits right in as an appreciation gift for coming to the wedding. Chocolate wedding favors are also a safe option to choose if you are looking for something simple yet luxurious.
A Guided Tasting of Our Chocolate Party Favors:
Our truffles are infused with a healing sound frequency to raise your vibe.

Breathe
Close your eyes. Take three deep, ujjayi breaths. Listen to the space between thought and prepare your palate to experience chocolate.

See
Describe what you see. What is the shape, color, sheen and texture?

Touch
Run your finger against the chocolate, noticing its texture and releasing the aromatics.

Smell
Bring the chocolate to your nose. Close your eyes, cup your hand around the chocolate and inhale deeply.

Taste
Enjoy your truffle in two bites. In the first bite, you are just getting to know the truffle, and in the second, you delve deeper, searching out the aromas and nuances. You become immersed in the experience of the chocolate and the sensations. After you've eaten the truffle, take a breath and taste the air. The aroma should have a long, lingering finish that is layered with perfumed notes.
"Think of the event as a reflection of you; really take the time to ruminate over how you want to construct the experience. Decompress for a moment and let yourself be inspired, keep your mind open to the unexpected. When I was planning my wedding I got really into the idea of feathers—they added an ethereal, whimsical air to the ceremony and reception. I hung chocolate from trees with feather-shaped place cards, showered my guests with white feathers upon exiting the ceremony and even wore a long feather veil."

Peace, Love & Chocolate,
Katrina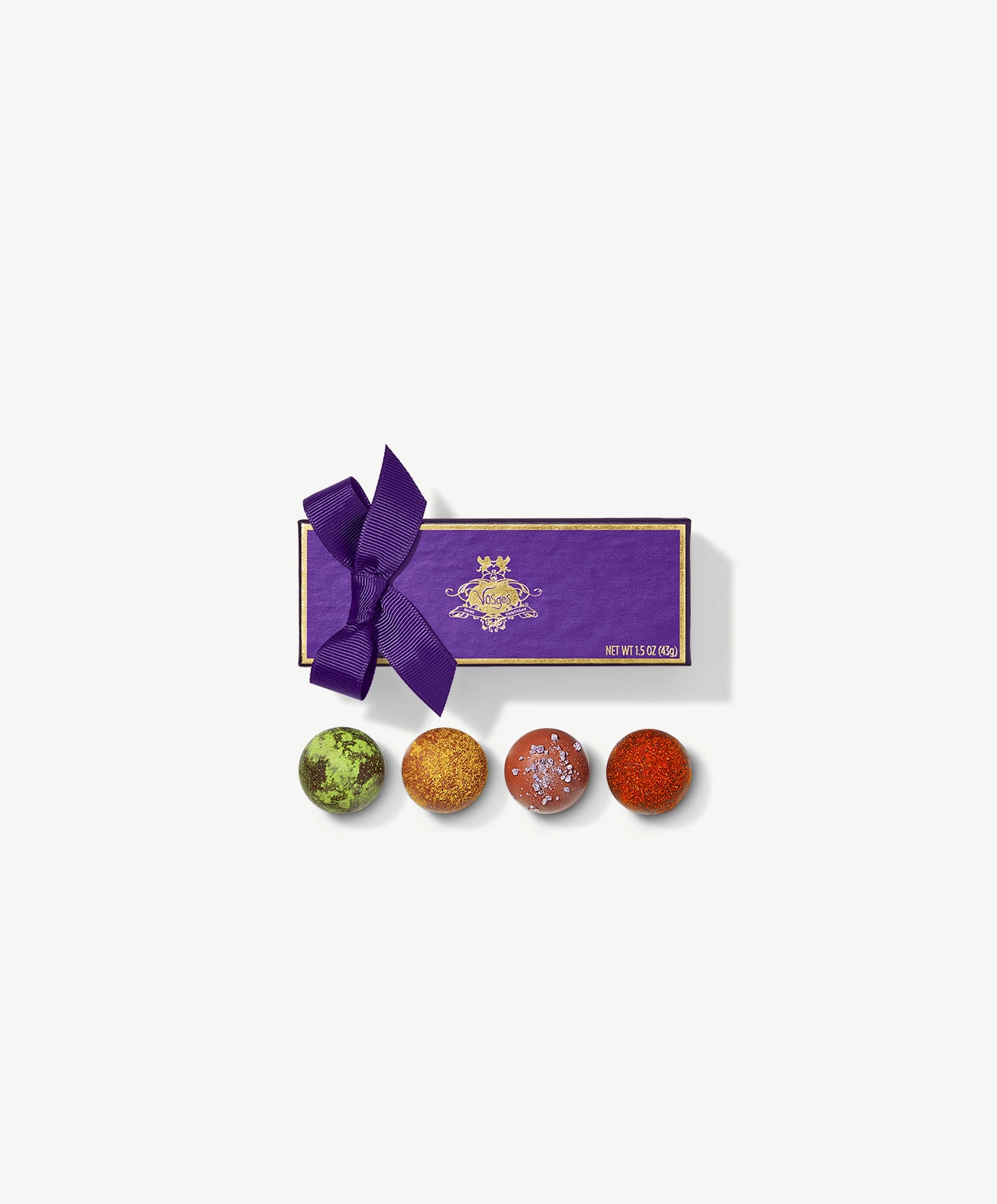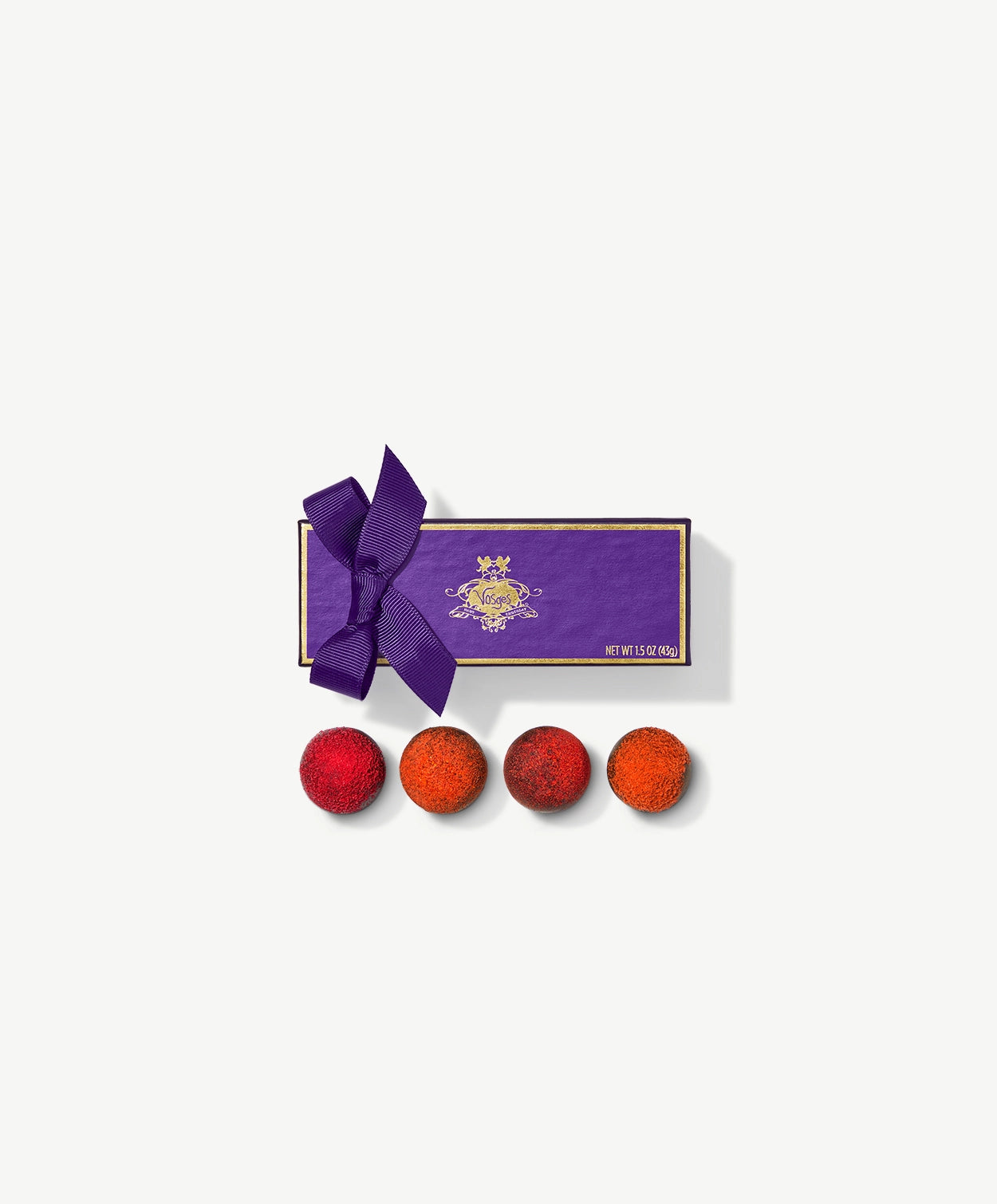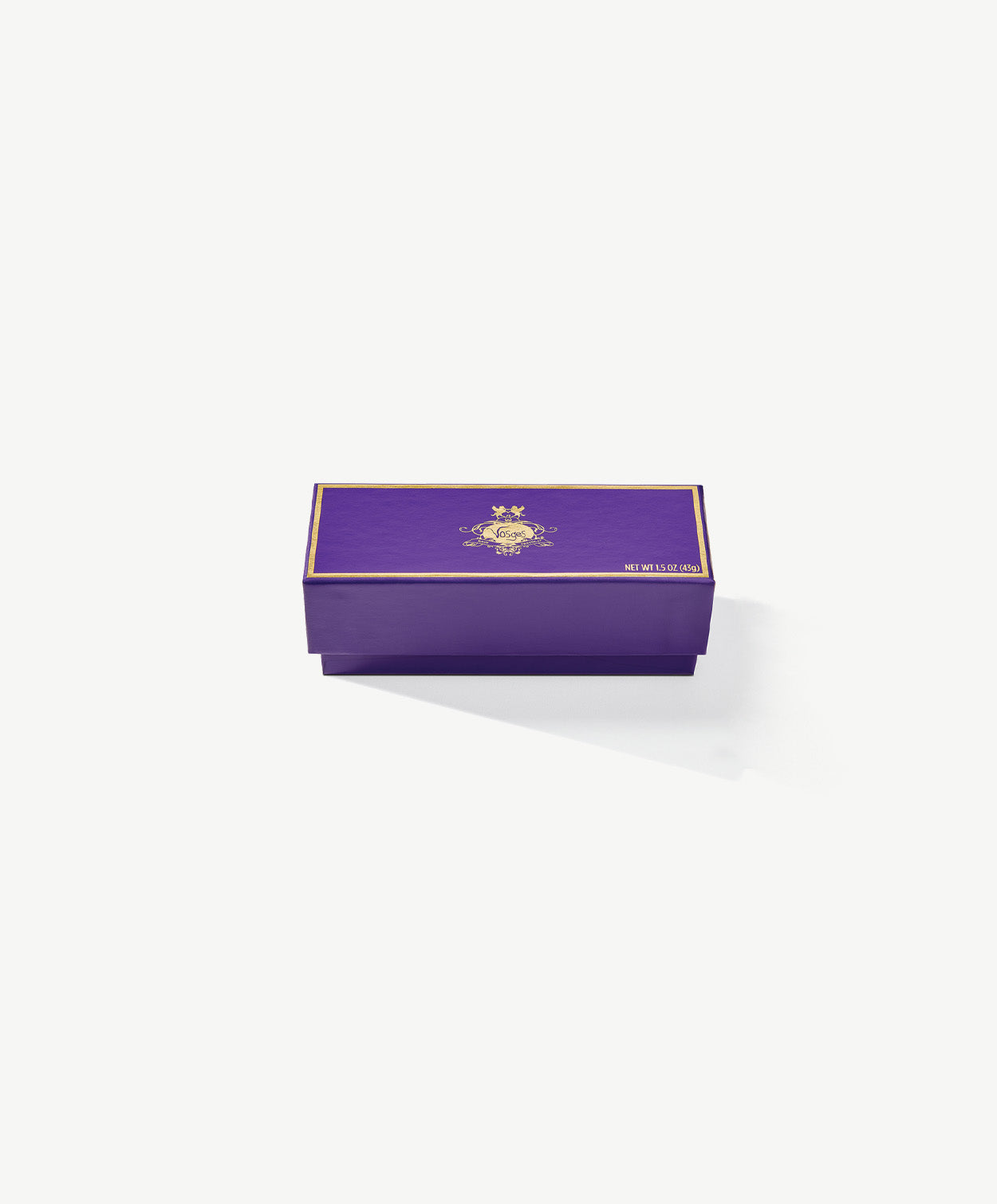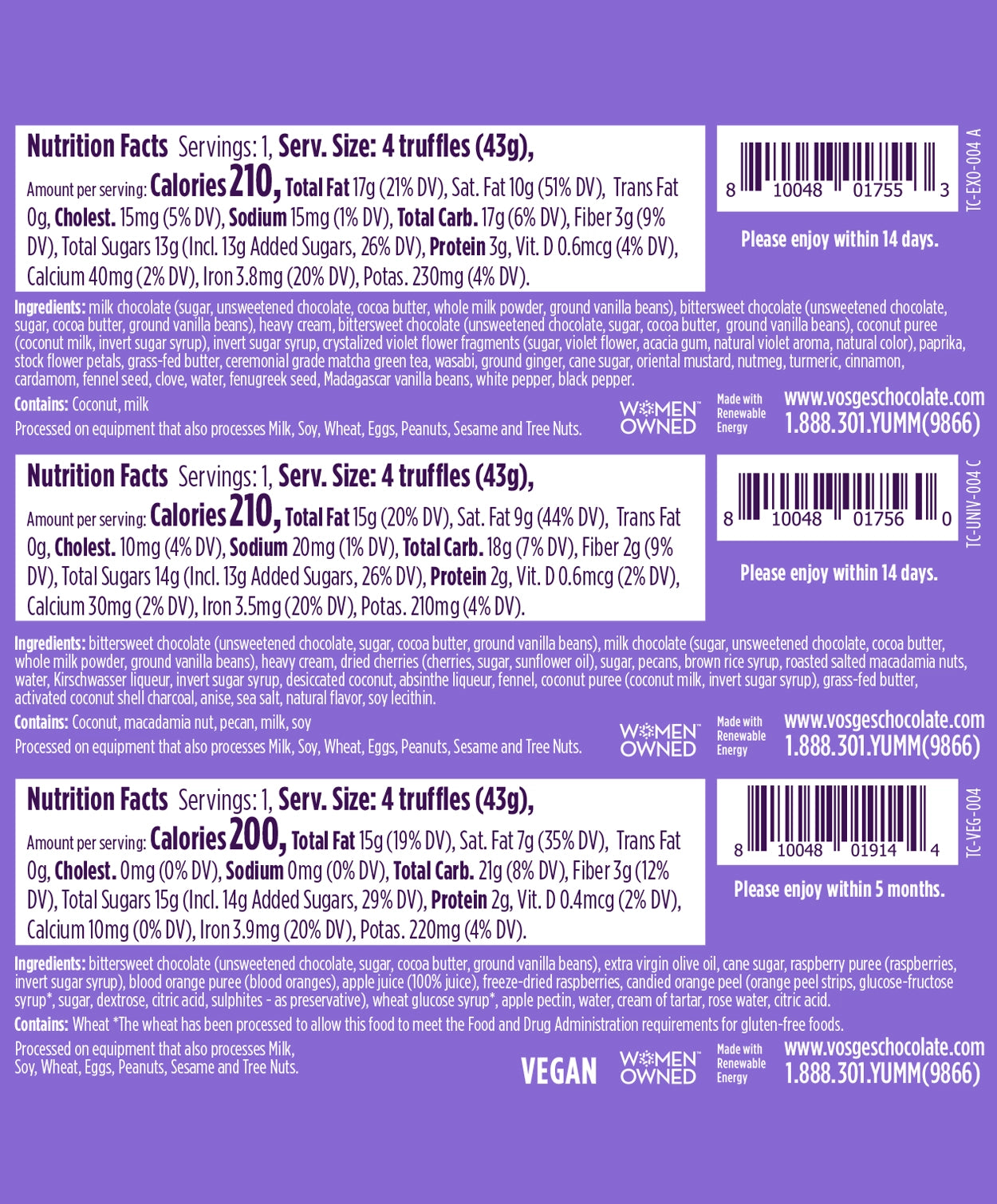 Don't just take our word for it...