Bapchi's Toffee
Bapchi's Toffee
A recipe from Katrina's grandmother, our handcrafted salty-sweet toffee remains a timeless favorite. In a large, copper kettle, sugar forms mountains of glistening crystals. The paddle begins to turn and the sand-colored dainties begin to liquify into an amber glaze. The thinnest line of smoke begins to rise just before butter and cream stream into the kettle and the color deepens, leaving a faint burnt flavor that complements the sweet caramel profile. For the purists, buttery toffee is touched with pink Himalayan salt, enrobed in 45% cacao deep milk chocolate and sprinkled with roasted Georgian pecans and Texan walnuts to create the perfect bite of crunchy, buttery toffee.
These smaller, 1/4 lb. holiday bags make the perfect stocking stuffer, holiday gift, or personal indulgence. 
Regular price
Sale price
$18.00
Unit price
per
Sale
Sold out
Bapchi's Toffee, 1/4 lb.
Sweet butter toffee + roasted walnuts and pecans + 45% cacao deep milk chocolate + pink Himalayan sea salt
How to Care for your Collection:
Living in Paris, Katrina learned the Parisian ritual of purchasing chocolate and pastry daily. We use exotic and ephemeral ingredients for all our products.
Care:
This collection is FRESH and PERISHABLE. Keep this box of haut-chocolat in a cool, dry place until serving. Consume by listed expiration date.
Details:
Contains: Milk, Soy, Almonds.

Processed on equipment that also processes Milk, Soy, Wheat, Peanuts, and Tree Nuts.
SKU: CF-TOF-10
A Guided Tasting of Vosges Chocolate:

Breathe
Close your eyes. Take three deep, ujjayi breaths. Listen to the space between thought and prepare your palate to experience chocolate.

See
Describe what you see. What is the shape, color, sheen and texture?

Touch
Run your finger against the chocolate, noticing its texture and releasing the aromatics.

Smell
Bring the chocolate to your nose. Close your eyes, cup your hand around the chocolate and inhale deeply.

Taste
Enjoy your truffle in two bites. In the first bite, you are just getting to know the truffle, and in the second, you delve deeper, searching out the aromas and nuances. You become immersed in the experience of the chocolate and the sensations. After you've eaten the truffle, take a breath and taste the air. The aroma should have a long, lingering finish that is layered with perfumed notes.
Inspired by stories of my grandmother's love for the delicate balance of sweet butter toffee with a hint of salt, I set out on a journey to craft the perfect tribute. I envisioned sugar transforming in a copper kettle, its crystals melting into a deep amber hue with that alluring note of smokiness. Thus, Bapchi's Toffee came to life: enrobed in our rich 45% cacao milk chocolate, accentuated with pink Himalayan salt, and adorned with a blend of roasted Georgian pecans and Texan walnuts - a bite that echoes love, tradition, and artistry."
- Katrina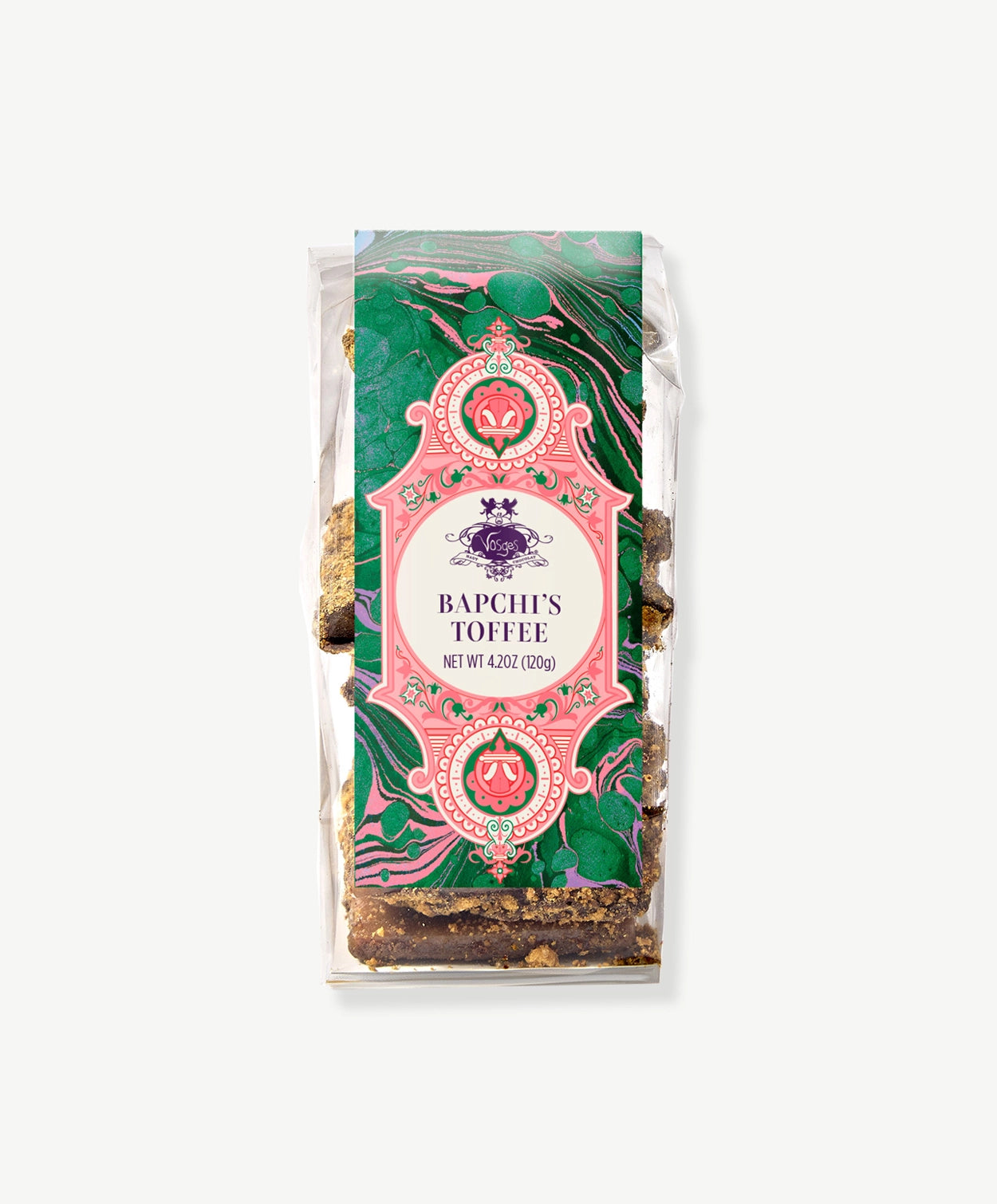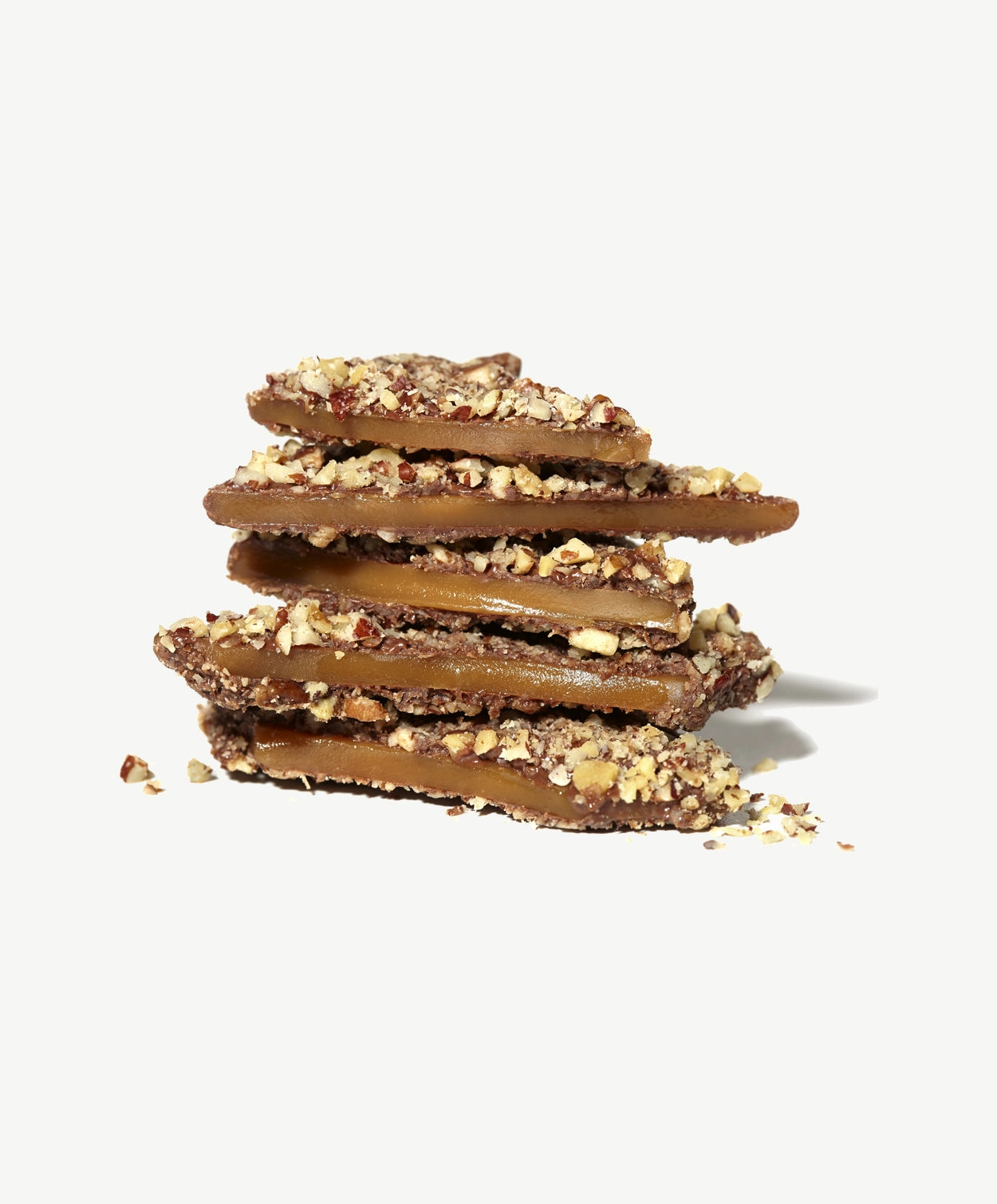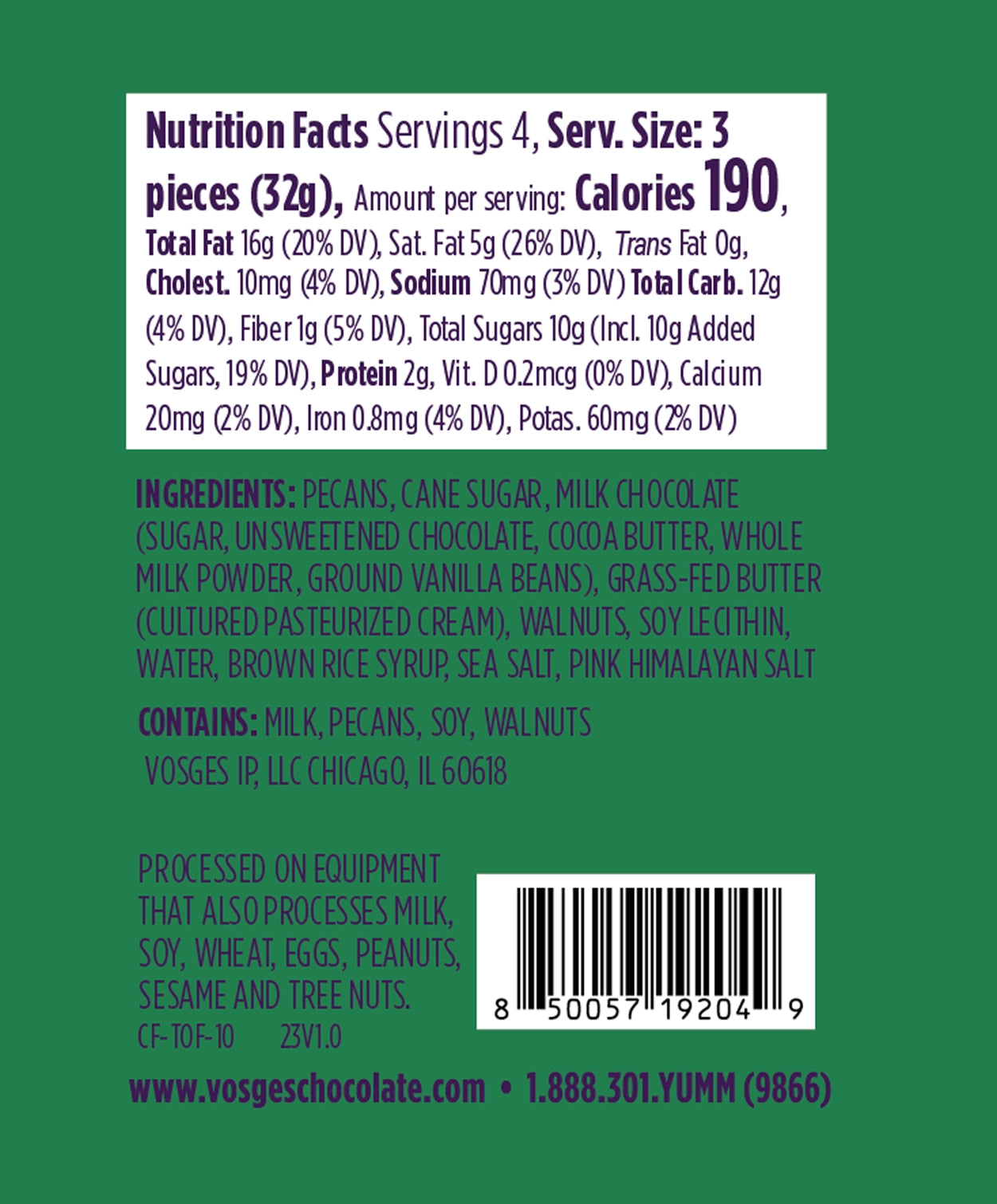 Don't just take our word for it...