Grateful Dead: A collection of curated chocolates + cosmic crystals
hall of fame
Grateful Dead: A collection of curated chocolates + cosmic crystals
The Grateful Dead: Collection of Curated Chocolates + Cosmic Crystals will ship on April 18th. If you have other items on your order that require an earlier or later ship date, please place a separate order. 
A curated collection of chocolates and crystals, The Grateful Dead collection is infused, quite literally, with the healing energy of the earth. The chocolate sits above the crystals as the human body is supported by the chakras.
As you experience tasting the collection with the crystal pairings, a sensation of balance will come over you and the freedom of flow will come. It brings you the ability to tap into and bring you back to the moments in your life that have quieted your thoughts and nurtured your soul.
The Grateful Dead Collection can be experienced on one's own or with others.
Not eligible for promos or discounts.
 ™ & © 2019 Grateful Dead Productions. All Rights Reserved. dead.net
(4) Lady in Velvet: This reflects the night sky dotted with stars. Like a nightfall of diamonds, the 72% cacao dark chocolate is blended with coconut ash, Tahitian vanilla bean and sweet churned butter and then dusted in gold.
(4) Mississippi Mountain: Layers of Mexican vanilla bean caramel. pecan and walnut marry deep blood orange pâte des fruit and float on a bed of our house-made marshmallows enrobed in 62% cacao dark chocolate.
(4) Rustlin' Russ: The sweetness of Bulgarian rose water is grounded with Tuscan pine nut, Mediterranean Sea salt, enrobed in 45% cacao milk chocolate, and handtopped with hibiscus and rose petals. Like the plush petals of an opulent and sumptuous flower, this is our velvet rose.
(4) The Meadows: 06.23.03 My favorite love found summer show under a star-lit sky and a full moon — the crunch of cacao nibs are paired with Relanghe hazelnuts enrobed in 45% cacao milk chocolate and dusted in silver. Close your eyes and feel the grass under your bare feet and the warm air envelop you.
(2) Cat in a Kimono: Crisp, zingy and citrusy, this sings with the light of a sleeping feline in the sun. Yuzu and Marzipan blend with crispy rice, coconut and cocoa to make you one happy cat.
(1) California Ray: The pleasure of being in the glow of the sun manifests itself in the warmth of spices combined with 45% cacao milk chocolate. Nutmeg, turmeric, ginger, cardamom, Ceylon cinnamon, clove, fenugreek, and white and black pepper, mix on the palette to create a moment of nourishment in this spot of sunshine.
(1) Cosmic Chocolate Love: Watch your heart awaken with the taste of Bronte Pistachio, Italian Chestnut and Green Spirulina enrobed in 62% cacao dark chocolate. Let the waves of love wash over you.
(1) Dusty Delilah: Like the sound of thunder, the third eye's intuition brings one to a higher consciousness. Our house-made Reishi mushroom rum tincture, coconut, Mexican vanilla, raspberry and 72% cacao dark chocolate join forces to unlock the power of the brown eyed woman.
(1) Moon Mountain Momma: Creative energy flows as the brightness of Valencia orange, carrot confit, curcumin and marzipan in our early-harvest Mediterranean olive oil ganache enrobed in 72% cacao dark chocolate.
(1) Scarlet Violets: Effervescent St. Germain and Creme de Violette meld with sugary crystals of the violet flower and 72% cacao dark chocolate, evoking the sweetness and light one feels when in divine connection.
(1) Tennessee Jam: The vibrations of a jam communicate through the wheels of energy for all who whirl and move to them. Tart blackberry converges with notes of early-harvest Mediterranean olive oil, enrobed in 72% cacao dark chocolate and dusted with Blue Majik™ algae. Because the music is magic.
(1) Yeah Dave: Like the earthly Root Chakra, complex parfums of Ceylon Cinnamon, and Ancho y Guajillo chilis are infused into a sweet grass-fed butter ganache and encased in 62% cacao dark chocolate to create a wave of balance that grounds the spirit.
Crystals guided by Chakra:
(2) Amethyst: Calms the mind to meditate and intuit, face your truth, unblock the components of fear.
(2) Clear Quartz: Freedom, happiness, enlightenment and spiritual connection.
(2) Red Jasper: Deep creativity and sexuality, receptive to change and flow.
(2) Selenite: Calms the mind to meditate and intuit, face your truth, unblock the components of fear.
(1) Amazonite: Verbal expression, communication.
(1) Green Aventurine: Self-love, inner willingness to bestow unconditional love.
(1) Pyrite: Manifest inner power, will, to fulfill your goals.
(1) Rose Quartz: Self-love, inner willingness to bestow unconditional love.
(1) Smoky Quartz: Sense of safety from childhood and basic needs, strength, confidence, and fearlessness.
A Guided Tasting of an Exotic Truffle:
Our truffles are infused with a healing sound frequency to raise your vibe.

Breathe
Close your eyes. Take three deep, ujjayi breaths. Listen to the space between thought and prepare your palate to experience chocolate.

See
Describe what you see. What is the shape, color, sheen and texture?

Touch
Run your finger against the chocolate, noticing its texture and releasing the aromatics.

Smell
Bring the chocolate to your nose. Close your eyes, cup your hand around the chocolate and inhale deeply.

Taste
Enjoy your truffle in two bites. In the first bite, you are just getting to know the truffle, and in the second, you delve deeper, searching out the aromas and nuances. You become immersed in the experience of the chocolate and the sensations. After you've eaten the truffle, take a breath and taste the air. The aroma should have a long, lingering finish that is layered with perfumed notes.
How to Care for your Collection:
Living in Paris, Katrina learned the Parisian ritual of purchasing chocolate and pastry daily. We use exotic and ephemeral ingredients for all our products.
Care:
This collection is FRESH and PERISHABLE. Keep this box of haut-chocolat refrigerated until two hours before serving. Consume by listed expiration date, 14 days from shipment.
Details:
Contains: Milk, Soy, Pecans, Walnuts, Pine Nuts, Hazelnuts, Coconut, Pistachios, Chestnuts, Almonds.
Processed on equipment that also processes Milk, Soy, Wheat, Peanuts, and Tree Nuts.
SKU: GS-BOX-GRATEFUL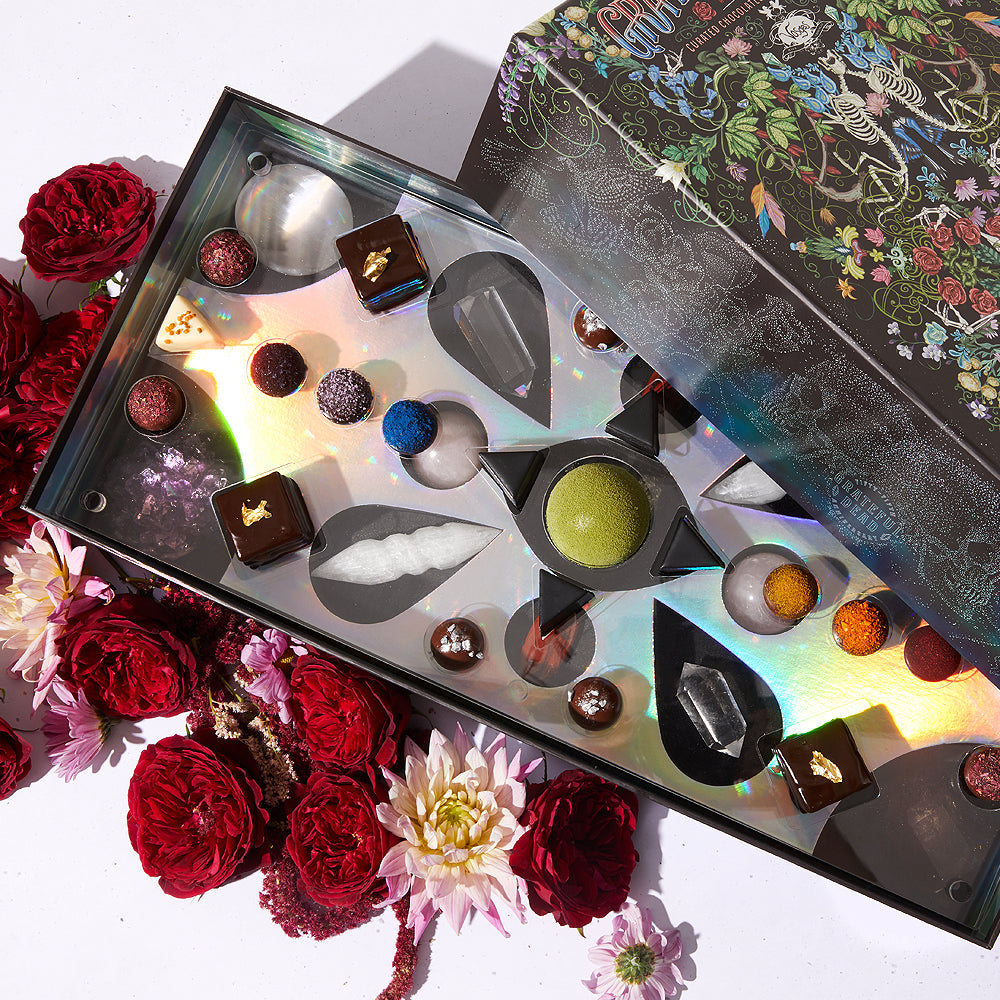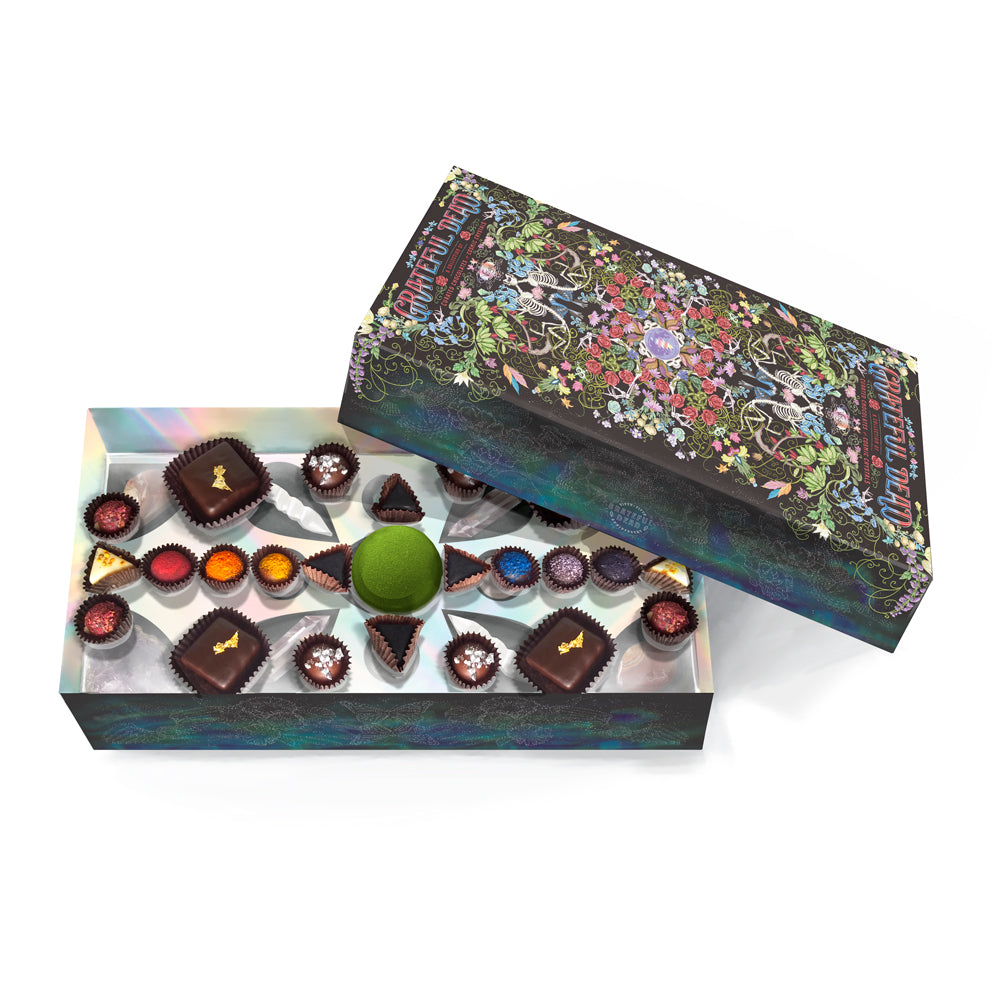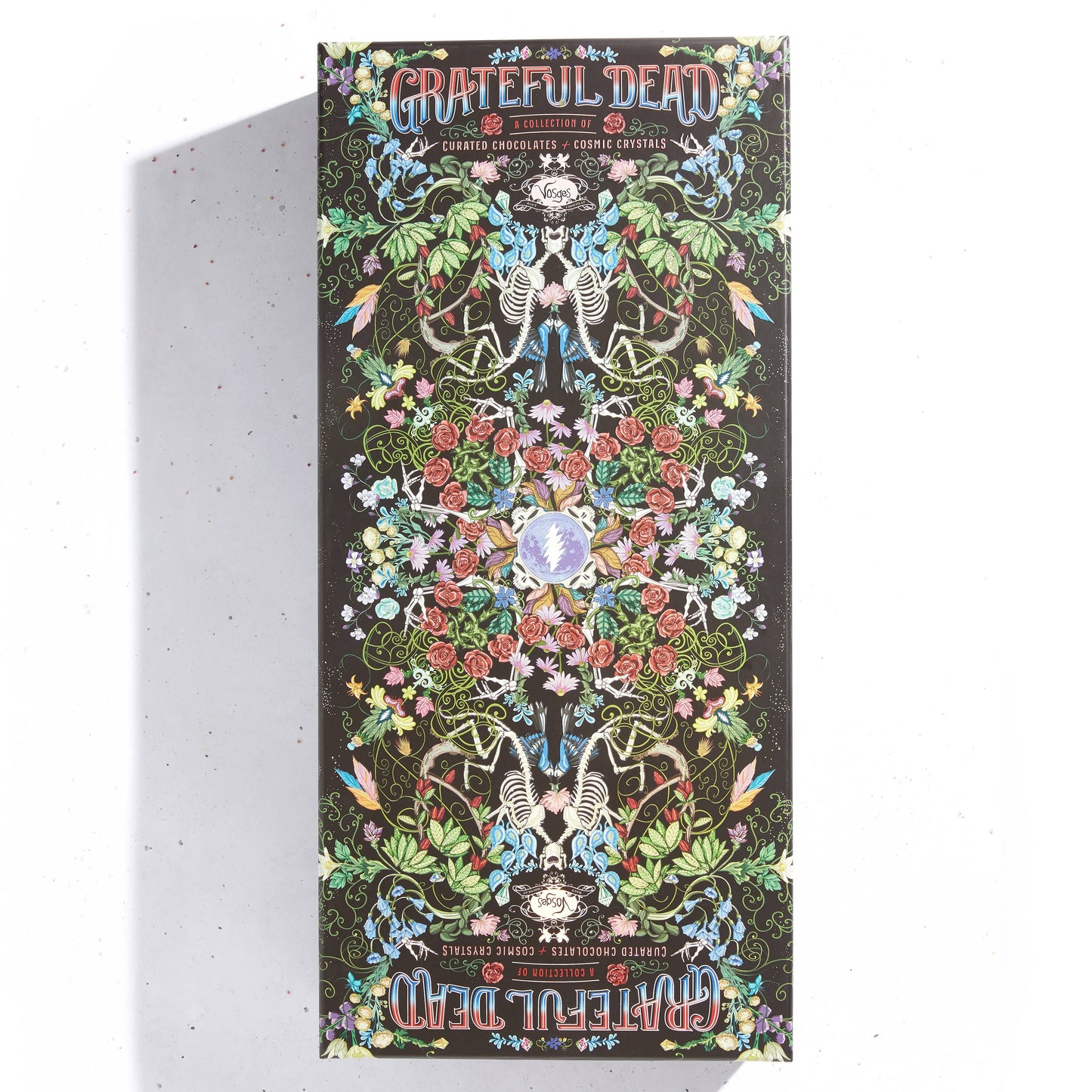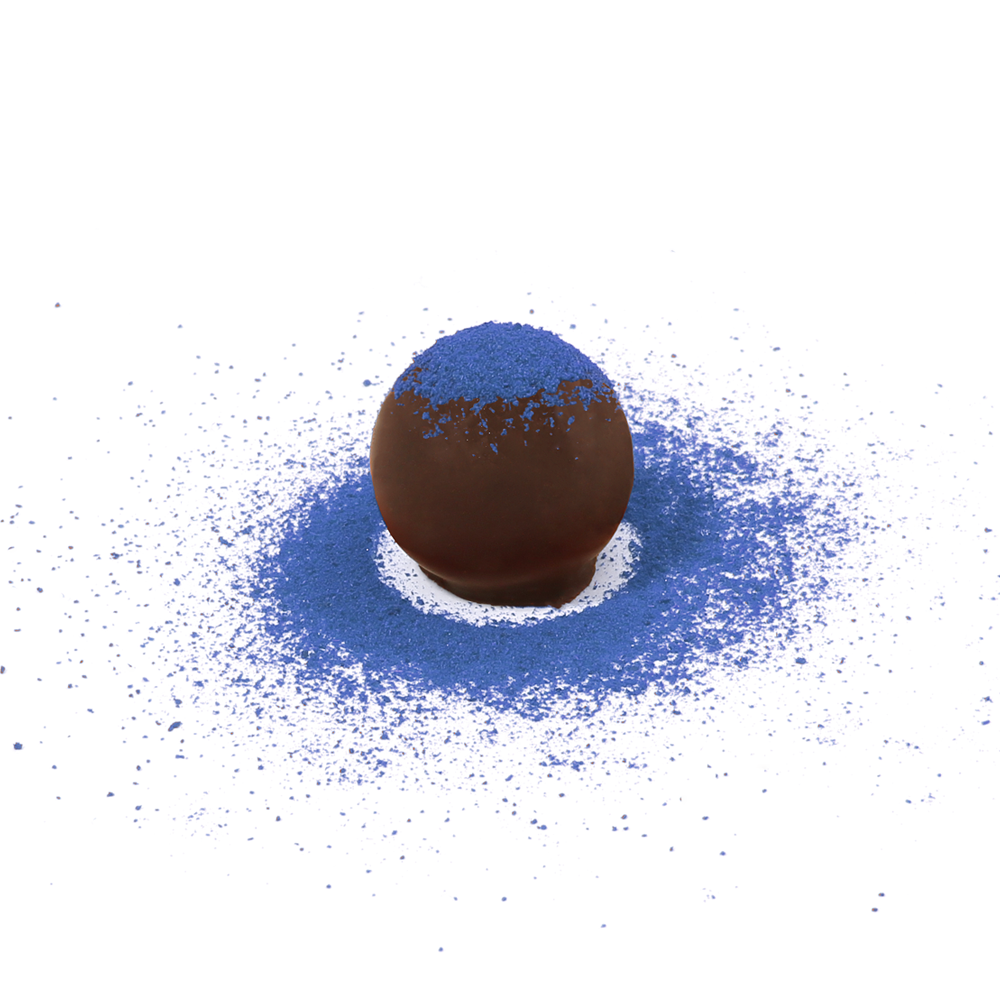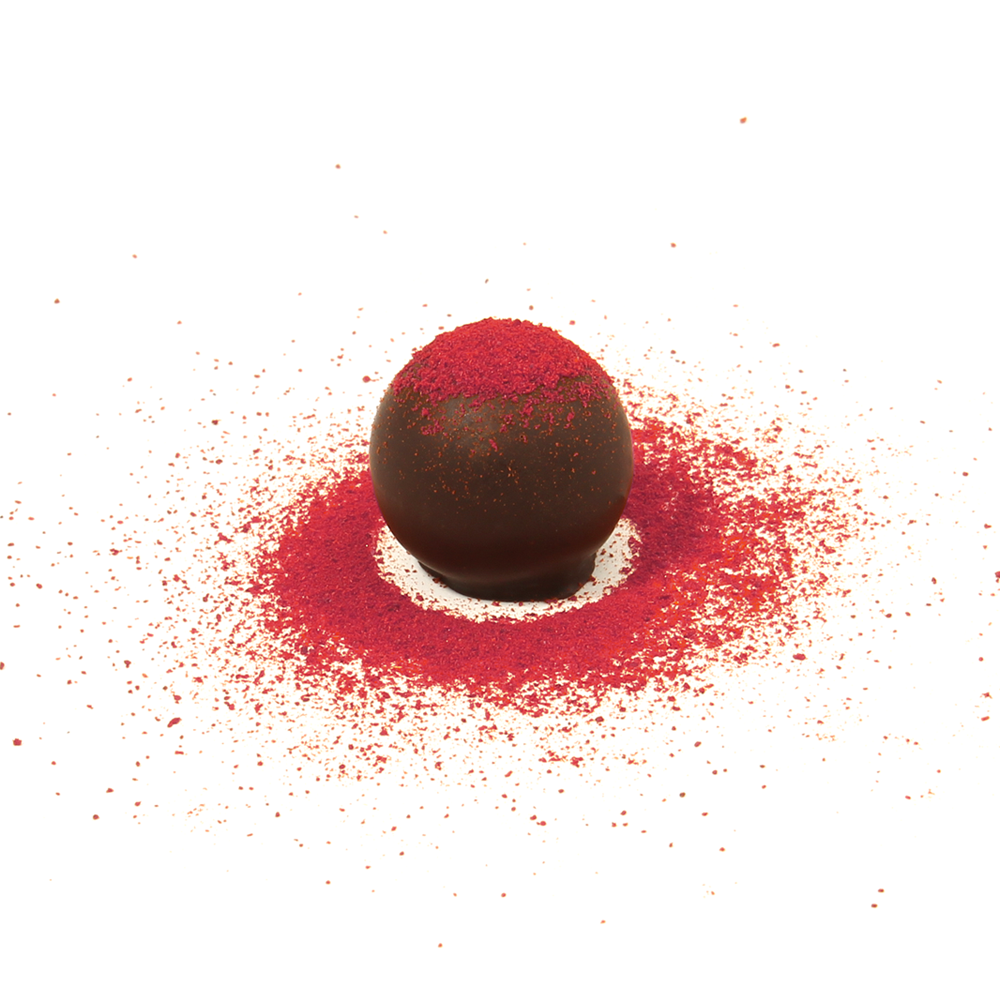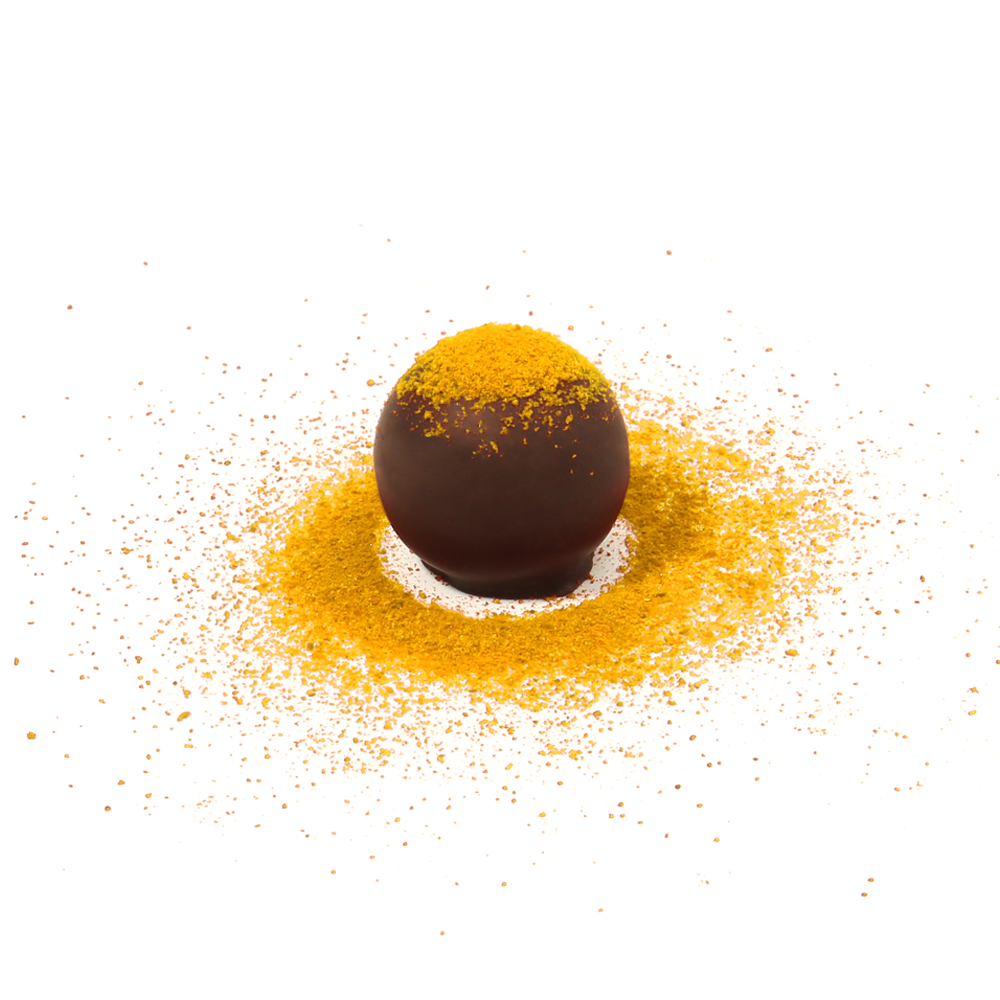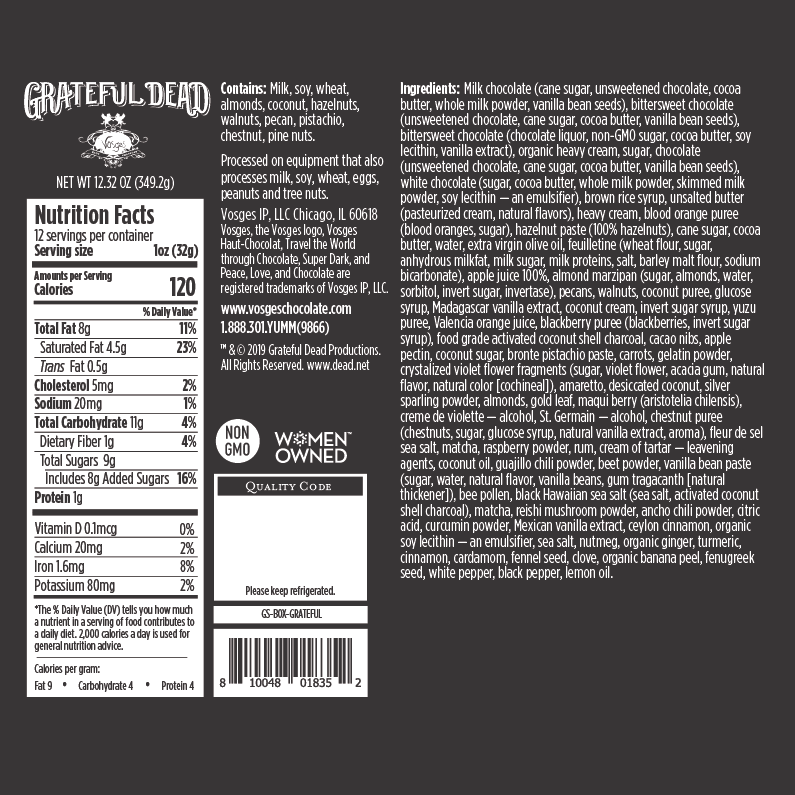 Don't just take our word for it...