Persephone Returns Truffle Collection
Persephone Returns Truffle Collection
The winter slumber is over and the return of Persephone is imminent. Though the ground may still be covered in frost, she reminds you to push through. Our spring collection celebrates  her tenacity and the abundance the earth provides during the season of rebirth. This collection offers limited edition truffles and our mini enchanted mushrooms in an array of superior sourced spices, nuts and fruits that fete the season of renewal. 
Regular price
Sale price
$80.00
Unit price
per
Sale
Sold out
Persephone Returns Truffle Collection, 21 pieces:
(2) Capsicum: Kalocsan paprika + 62% cacao dark chocolate
(4) Enchanted Mushroom: I.G.P. Piemonte Hazelnuts + 45% cacao deep milk chocolate + candied citrus
(2) Forest Raspberry: French raspberry + 72% cacao dark chocolate
(2) Fraise: Strawberry + Mascarpone + Yuzu + 36% cocoa butter white chocolate
(2) Kirsch: Alsatian kirsch + 62% cacao dark chocolate + Montmorency cherry
(4) Kokuto Black Sugar: Black sugar caramel + 62% cacao dark chocolate + Dulse
(1) Persephone: Reishi and Chaga Mushroom + 62% cacao dark chocolate + hand topped with fresh edible flowers from Chef's Garden
(2) Strawberry Mascarpone: Strawberry + Gooseberry + Mascarpone + 36% cocoa butter white chocolate
(2) Viola: 45% cacao deep milk chocolate + candied violet flowers + mini purple floret
This collection is
FRESH and PERISHABLE
. Keep this box of
haut-chocolat
refrigerated until two hours before serving. Consume by listed expiration date, 14 days from shipment.
Details:
Contains: Hazelnut, Milk, Soy, Wheat
Processed on equipment that also processes Milk, Soy, Wheat, Peanuts, and Tree Nuts.
SKU: TC-PERSEPHONE
A Guided Tasting of a Persephone Truffle:
Our truffles are infused with a healing sound frequency to raise your vibe.

Breathe
Close your eyes. Take three deep, ujjayi breaths. Listen to the space between thought and prepare your palate to experience chocolate.

See
Describe what you see. What is the shape, color, sheen and texture?

Touch
Run your finger against the chocolate, noticing its texture and releasing the aromatics.

Smell
Bring the chocolate to your nose. Close your eyes, cup your hand around the chocolate and inhale deeply.

Taste
Enjoy your truffle in two bites. In the first bite, you are just getting to know the truffle, and in the second, you delve deeper, searching out the aromas and nuances. You become immersed in the experience of the chocolate and the sensations. After you've eaten the truffle, take a breath and taste the air. The aroma should have a long, lingering finish that is layered with perfumed notes.
"The storied tale of the seasons the Ancient Greeks tell us is that in one moment, Persephone was a just girl picking flowers, bold and beautiful. In the next, she was plucked by Hades to be the Queen of the Underworld. The sun G-d, Helios, having witnessed the kidnapping went to Persephone's mother Demeter to tell her what he had seen. Distraught, Demeter pled with Hades for her daughter's return. He relented but tricked Persephone into eating pomegranate seeds before her return, which in their world was a guarantee which would force her return each year. And so it came to be, that the time Persephone was away from Demeter became one of barrenness. The world would become cold and quiet. The ground would become frozen. All the flora and fauna would disappear until Persephone's return…which we wait for now.."

Peace, Love & Chocolate,
Katrina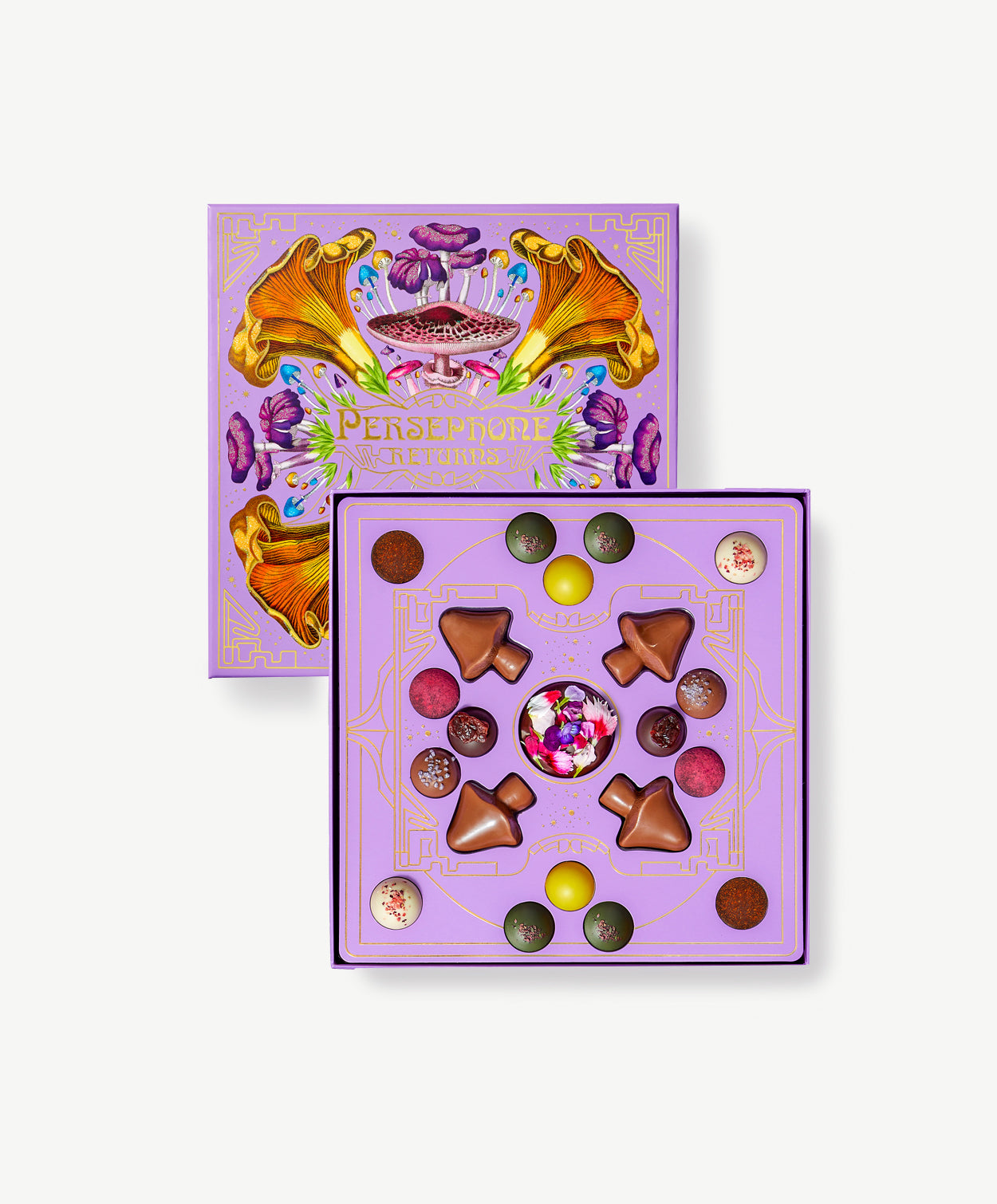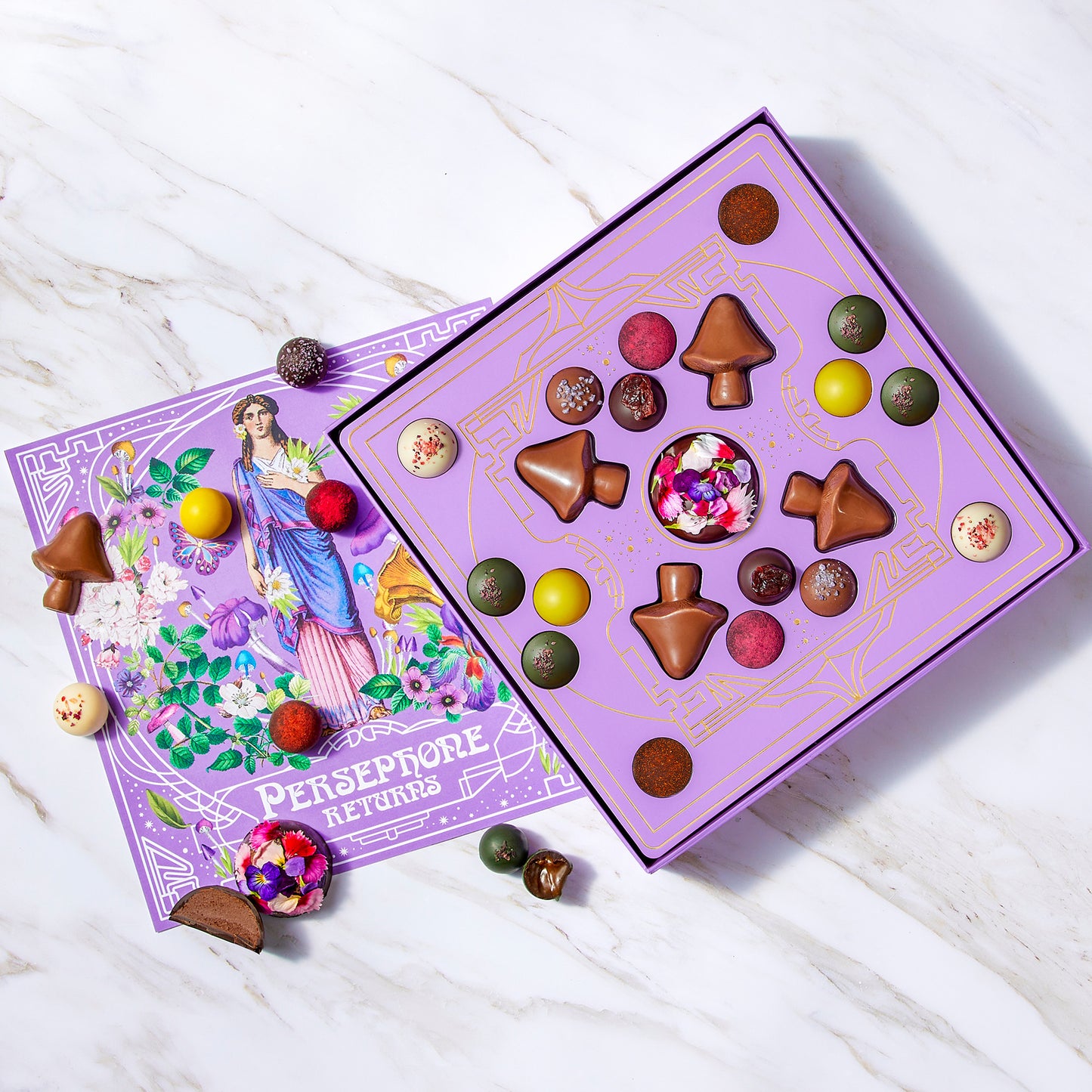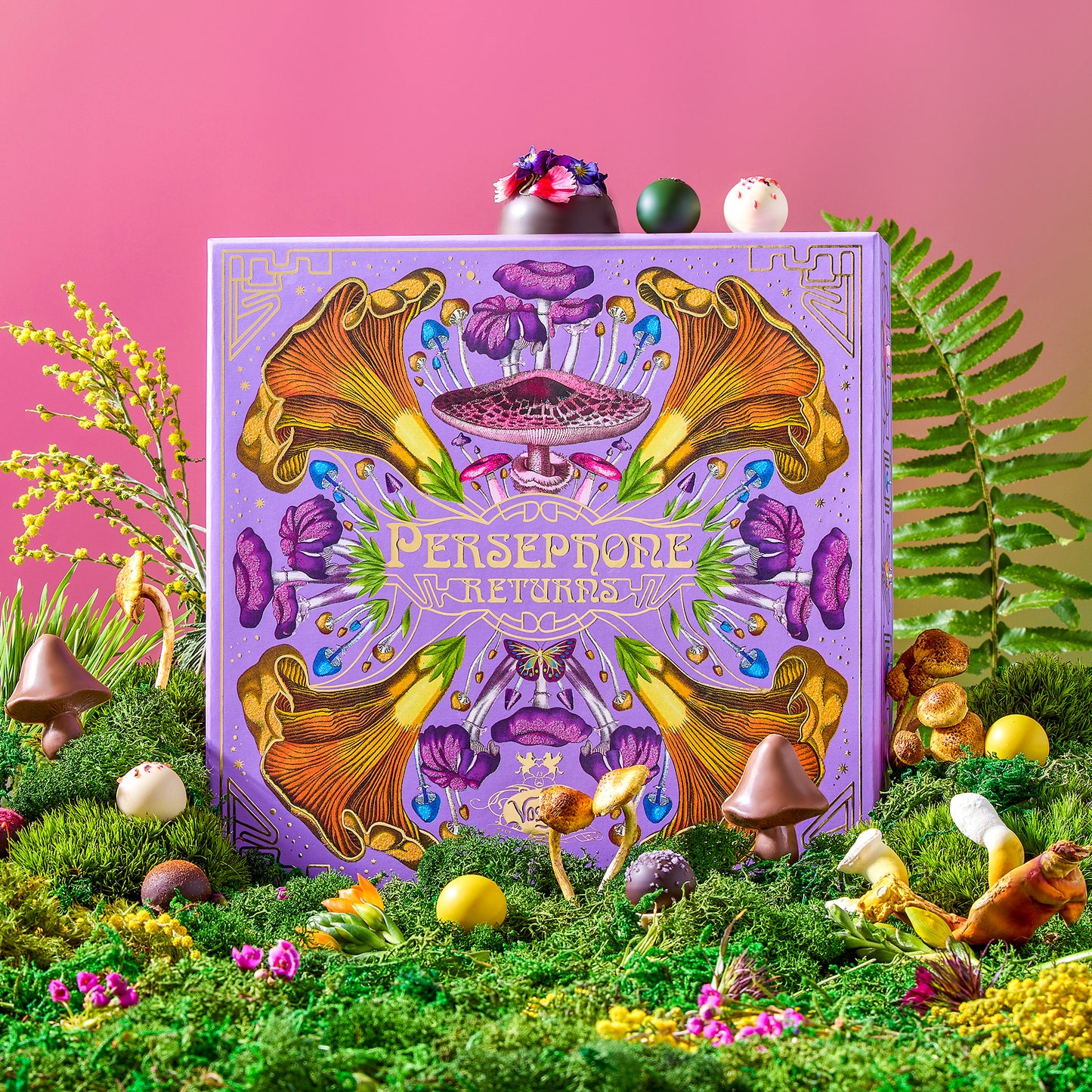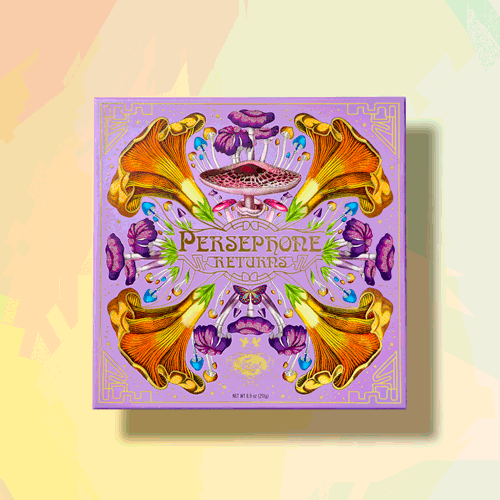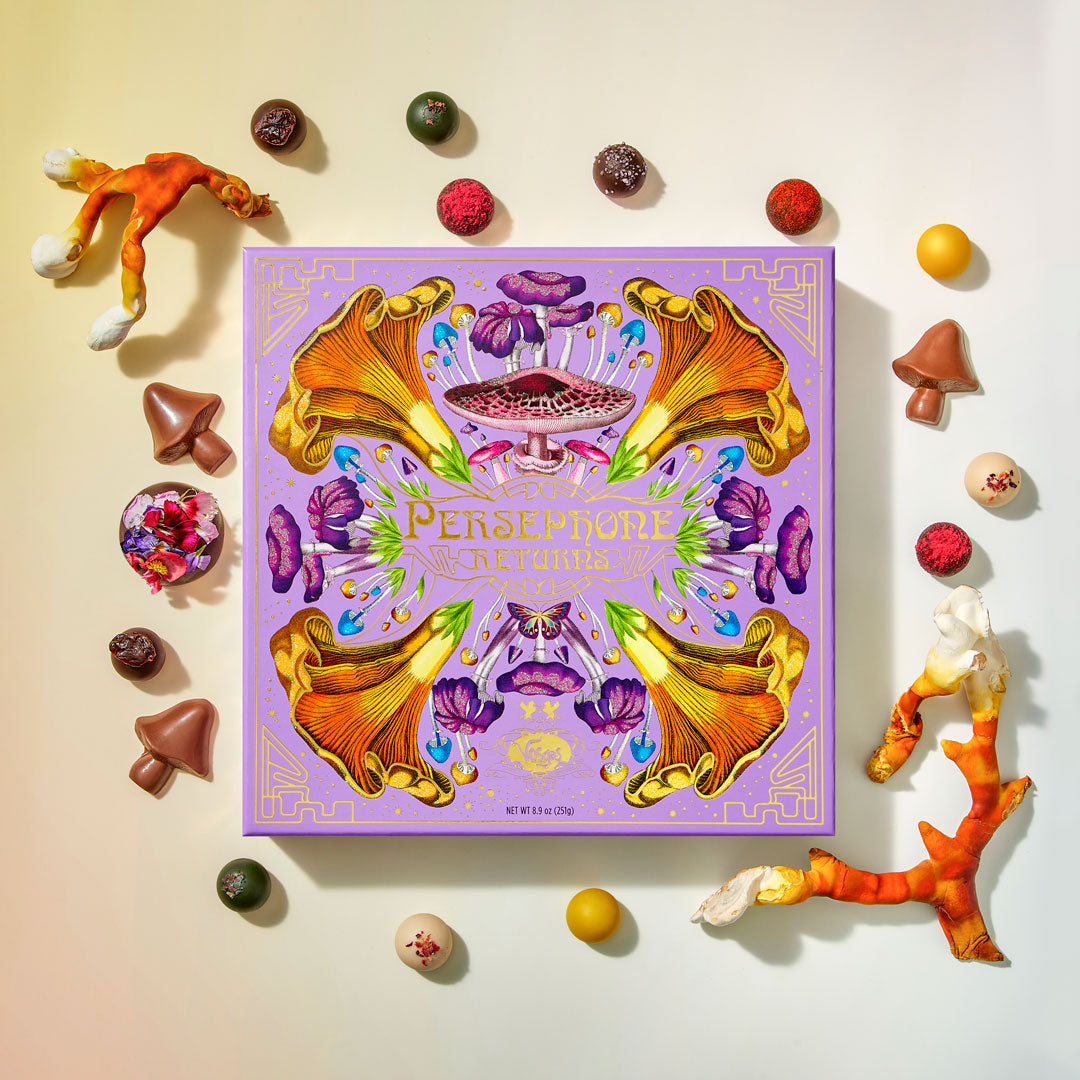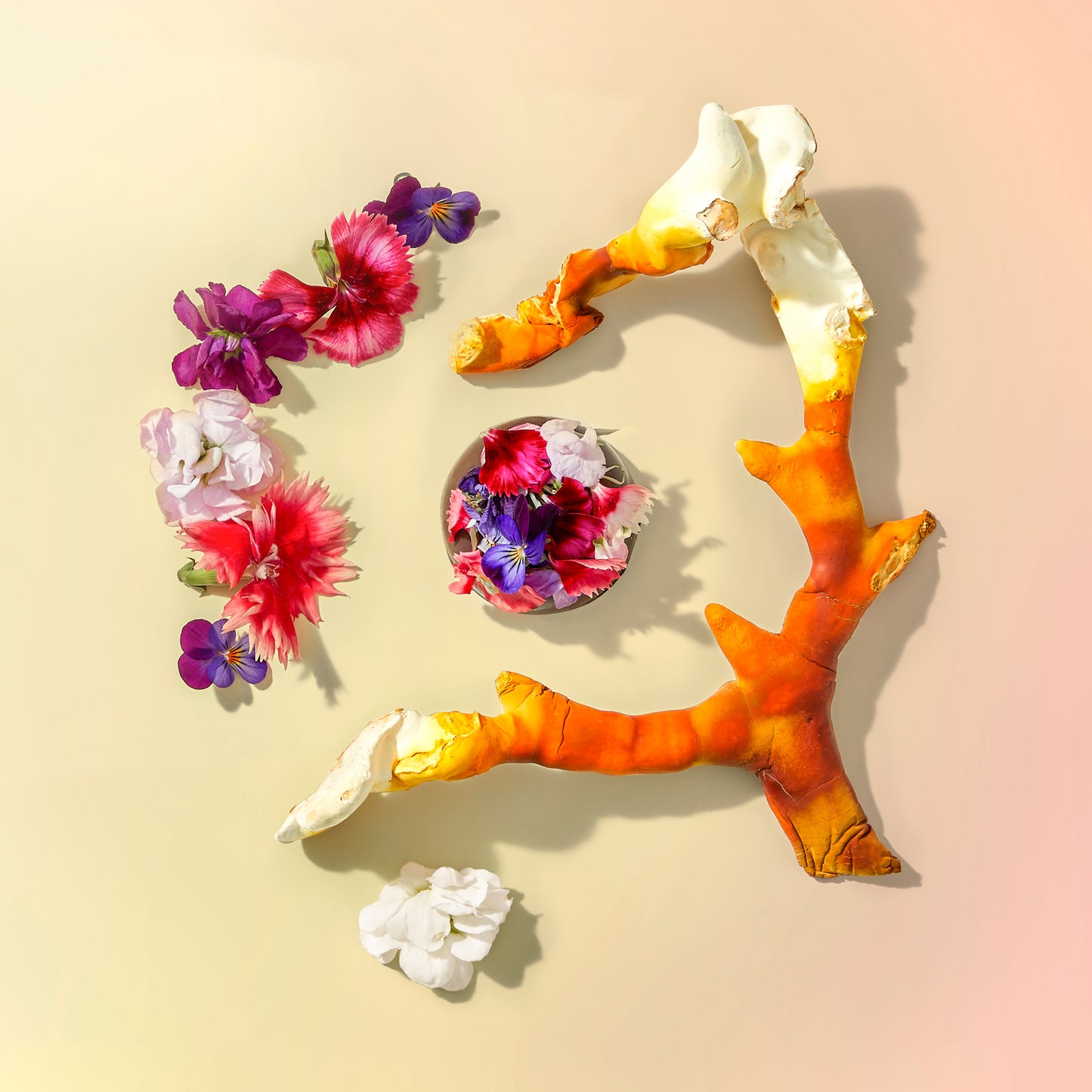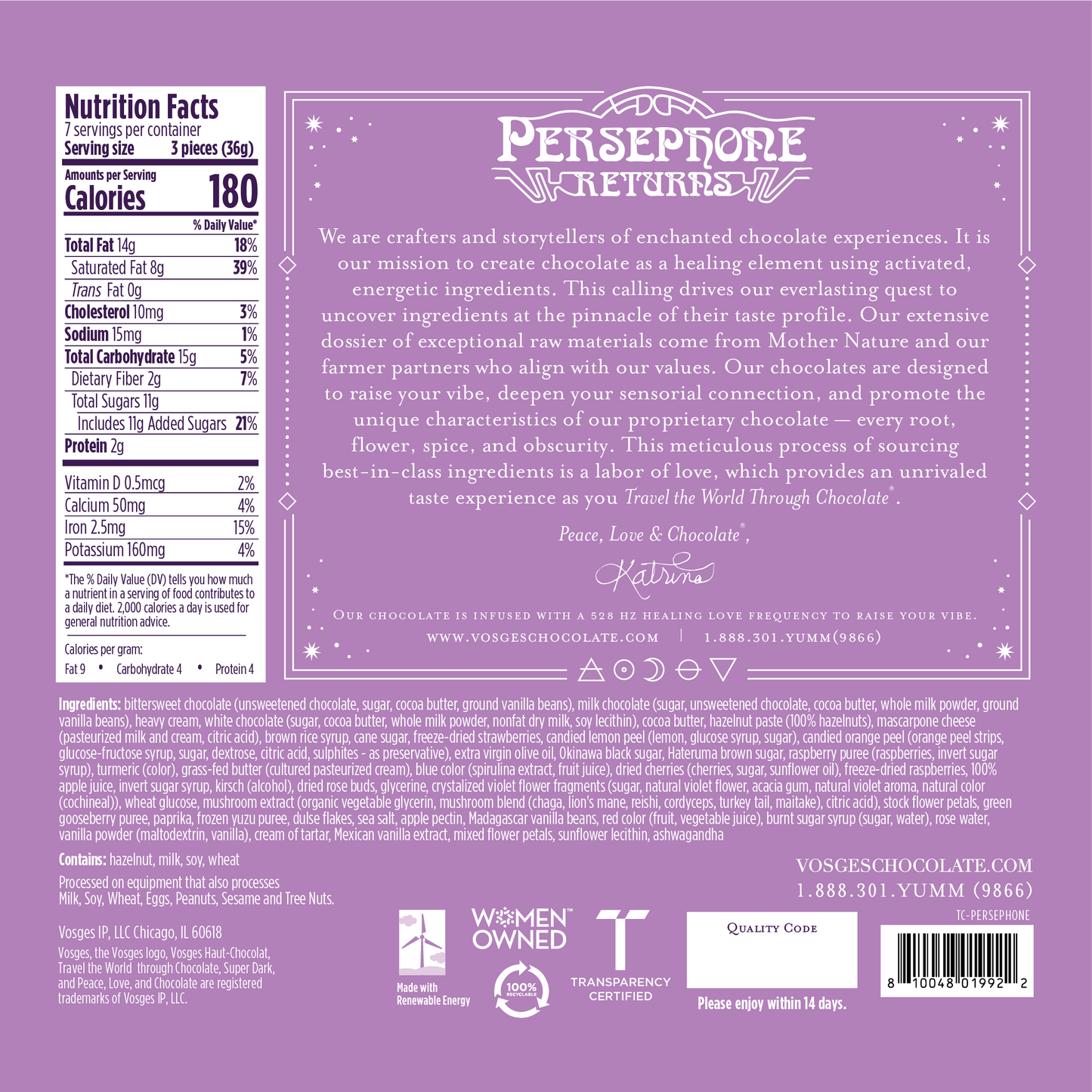 Don't just take our word for it...