The Vault Collection
hall of fame
The Vault Collection
An odyssey through the history of Vosges Haut-Chocolat collections old and new. In celebration of our 25-year anniversary, Katrina delved into her recipe archives and recreated some of her most loved truffles from the past year. Our keepsake box is adorned with custom paintings by artist friend Crystal Sloane. Her fantastical artwork depicts moments along Katrina's original voyage around the world, which inspired her Travel the World through Chocolate™ concept and the launch of Vosges Haut-Chocolat. An edible archive of exploration and discovery, this collection will inspire beyond the palate. Included with the truffle stories and guided tasting are postcards with Crystal's original artwork and two paperback journals, perfect for recording all your tasting notes and personal inspiration.
Note this collection must be consumed within 14 days of shipment, please select your ship date accordingly.
The Vault Collection, 20 pieces:
(2) Bronte Pistachio: high-phenolic olive oil + Bronte pistachio + almond + Yaupon tea + 72% cacao dark chocolate
(2) California Ray: nutmeg + ginger + turmeric + cardamom + Ceylon cinnamon + whole clove + fenugreek seed + white and black pepper + ground banana peel + coconut puree
(2) Ceremonial Matcha: ceremonial grade match tea + 62% cacao dark chocolate + white poppy seeds
(2) Champagne: Krug champagne + 85% cacao dark chocolate + 24-karat gold leaf
(2) Cleopatra: fig honey caramel + Ceylon cinnamon + 62% cacao dark chocolate + white poppy seeds + blue spirulina
(2)Momoko: white peach + bitter almond + peach eau de vie + beet-hued 36% cacao white chocolate
(2) Strength: fermented sugar rum + ginger + saffron + 45% cacao deep milk chocolate
(2) Tennessee Jam: Mediterranean olive oil + blackberry puree + blue spirulina
(2) Ureaus: A.O.C. Bordier butter + 72% cacao dark chocolate + Matiz flor de sal
(2) Yeah Dave: Ceylon cinnamon + ancho chili powder + grass-fed butter + Guajillo chili powder + beet powder
This collection is FRESH and PERISHABLE. Keep this box of haut-chocolat refrigerated until two hours before serving. Consume by listed expiration date, 14 days from shipment.

Details:
Processed on equipment that also processes Milk, Soy, Wheat, Peanuts, and Tree Nuts.

SKU:


A Guided Tasting of a Chocolate Truffle:
Our truffles are infused with a healing sound frequency to raise your vibe.

Breathe
Close your eyes. Take three deep, ujjayi breaths. Listen to the space between thought and prepare your palate to experience chocolate.

See
Describe what you see. What is the shape, color, sheen and texture?

Touch
Run your finger against the chocolate, noticing its texture and releasing the aromatics.

Smell
Bring the chocolate to your nose. Close your eyes, cup your hand around the chocolate and inhale deeply.

Taste
Enjoy your truffle in two bites. In the first bite, you are just getting to know the truffle, and in the second, you delve deeper, searching out the aromas and nuances. You become immersed in the experience of the chocolate and the sensations. After you've eaten the truffle, take a breath and taste the air. The aroma should have a long, lingering finish that is layered with perfumed notes.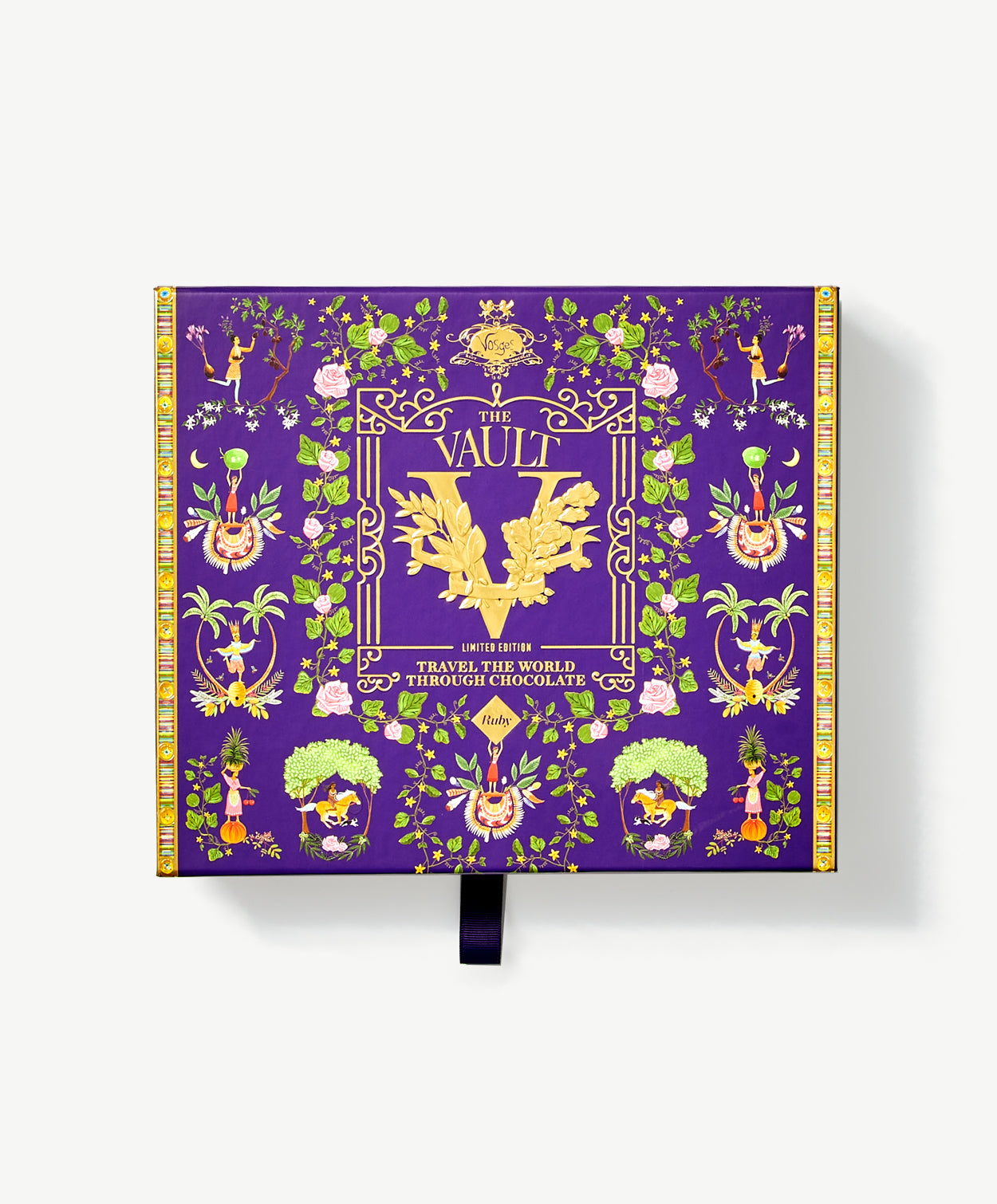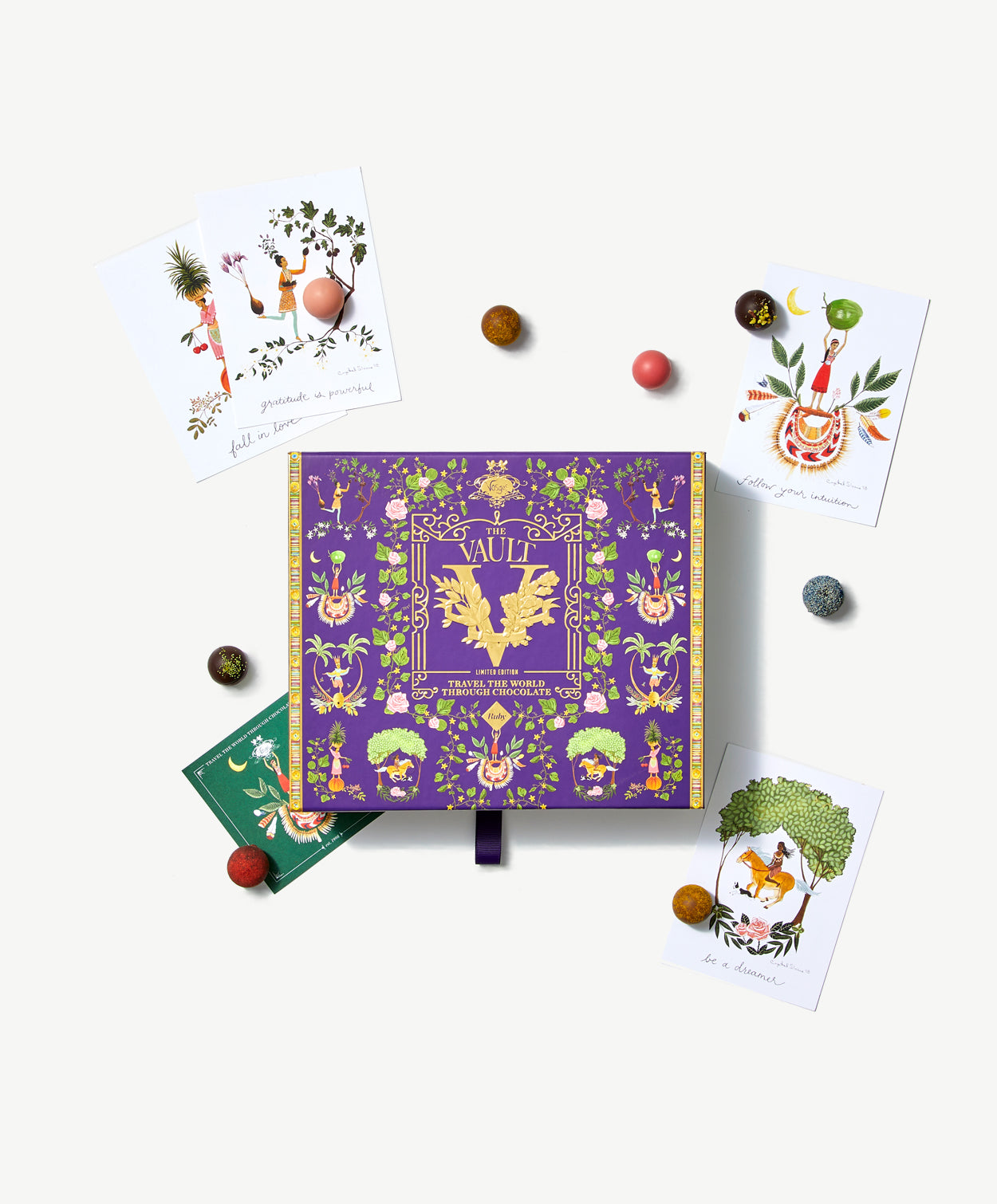 Don't just take our word for it...