Stellar Cranberry Pecan Toffee
hall of fame
Stellar Cranberry Pecan Toffee
Junior mammoth pecans from Chase Farms in Texas have been dressed up for the season. The Family-owned farm has more than 40 years of experience exclusively growing these superior quality nuts across the South's "Pecan Belt", shaking each tree vigorously so pecans fall like snow on their 6,000 acres of land. In true Southern fashion, these aureolin-hued nuts have been candied and spiced with paprika, cayenne, and ancho chilies. The sweet-heat nuts and tart cranberries layer with 45% cacao dark milk chocolate on to our buttery, cinnamon-laced toffee, which has its own tale to tell.
Far, far away, lies a tropical island country between the Bay of Bengal and the Indian Ocean – the richly spiced land of Sri Lanka. It is the home of Ceylon Cinnamon trees, whose shiny, leathery leaves emit a bewitching smell, but it is the reddish-brown bark that is highly revered-giving the secret to our palate wanting more.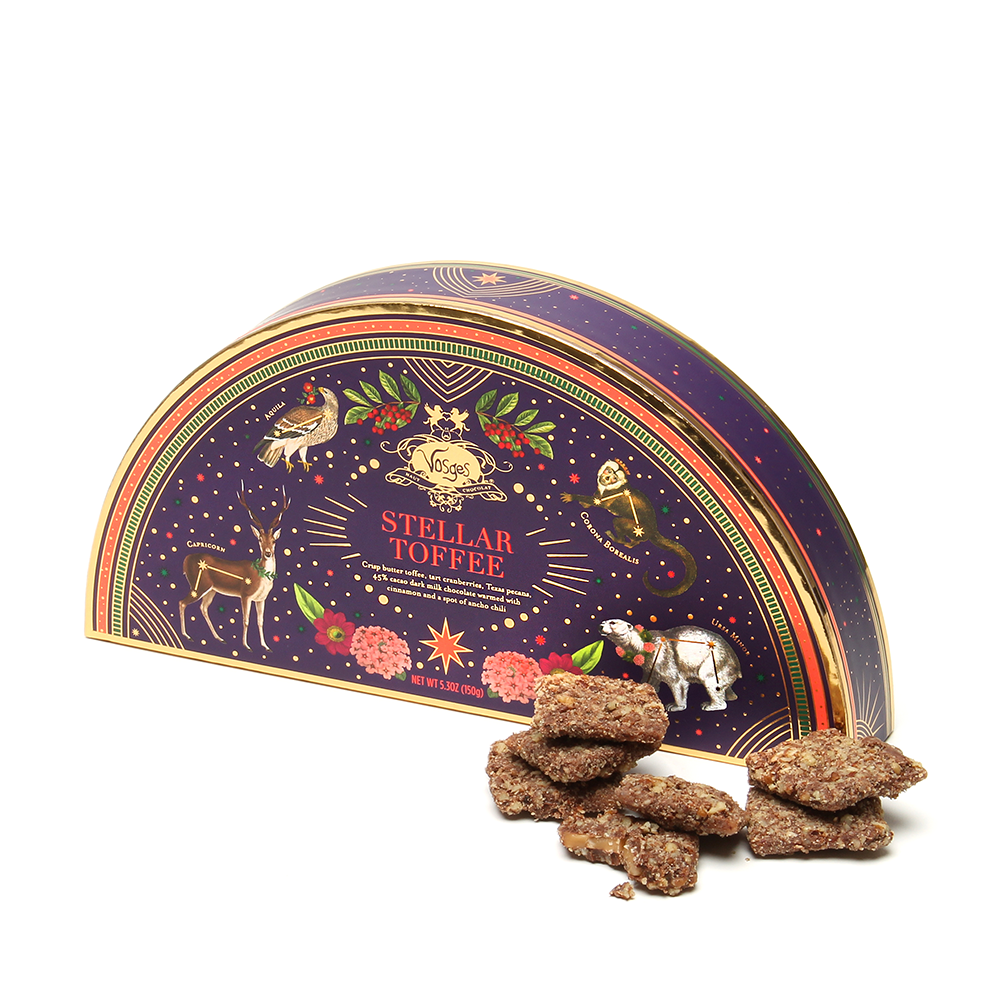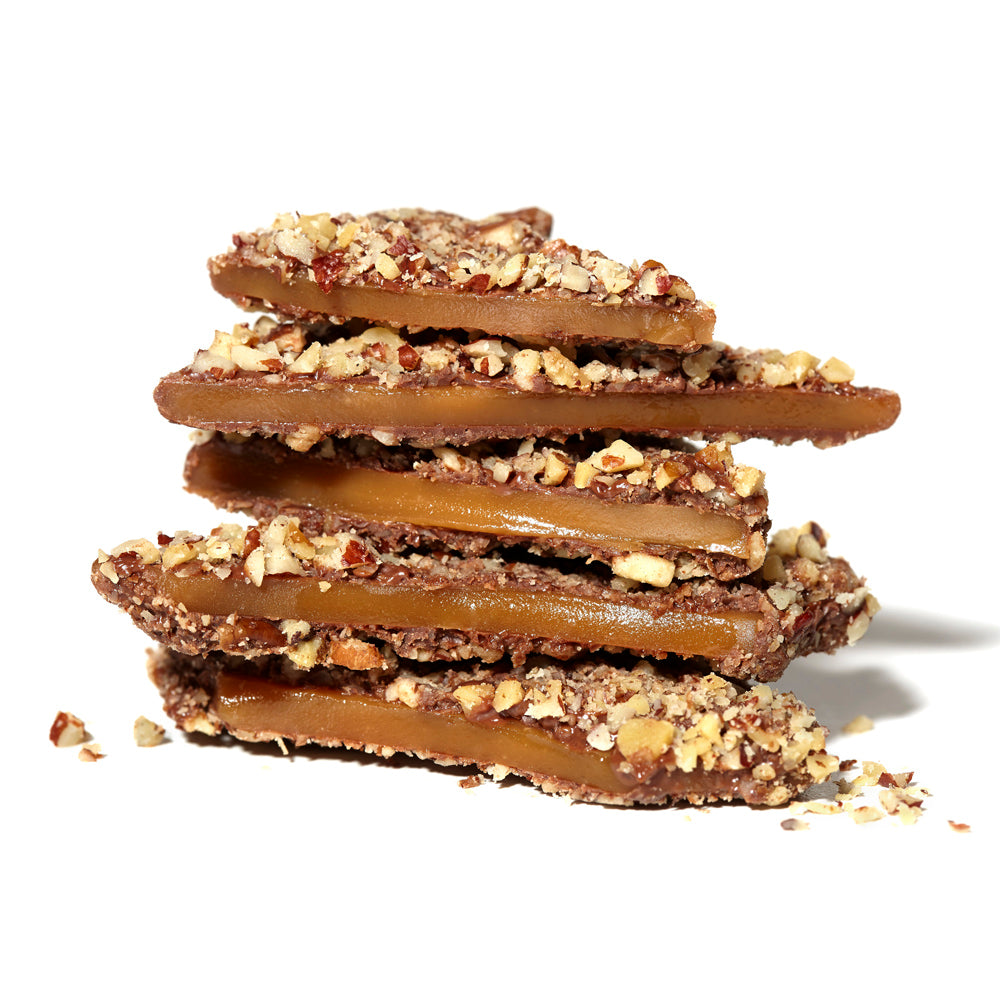 Don't just take our word for it...