The Ostara Ensemble
hall of fame
The Ostara Ensemble
NEW! Limited Edition Easter Collection. A spring offering of truffles and bonbons fit for a god/dess. Budding flowers, fruits and roots meld with chocolate bringing the sweet tastes of the dawn of rebirth. Inspired by our muse, Ostara, we pay homage to god/desses and Mother Nature, who inspire us to embrace the light and warmth of the sun-filled spring season. 

The goddess Ostara is celebrated by all in her orbit for bringing the womb of spring, filled with its beauty and abundance. She is a symbol that winter has passed and that longer days lie ahead. Her sacred hare, Lepus, who legend says was once a bird, was imbued by Ostara with the magic of laying eggs. The eggs were colored in bright hues by her minions of rabbits and given to children in birds' nests; perhaps the predecessor of the Easter basket. This spring season, we celebrate Ostara who reminds us that after the dark comes the light, gifting renewal and rebirth along with it.

Note this is a highly perishable collection and must be consumed within 14 days of shipment, please select your ship date accordingly.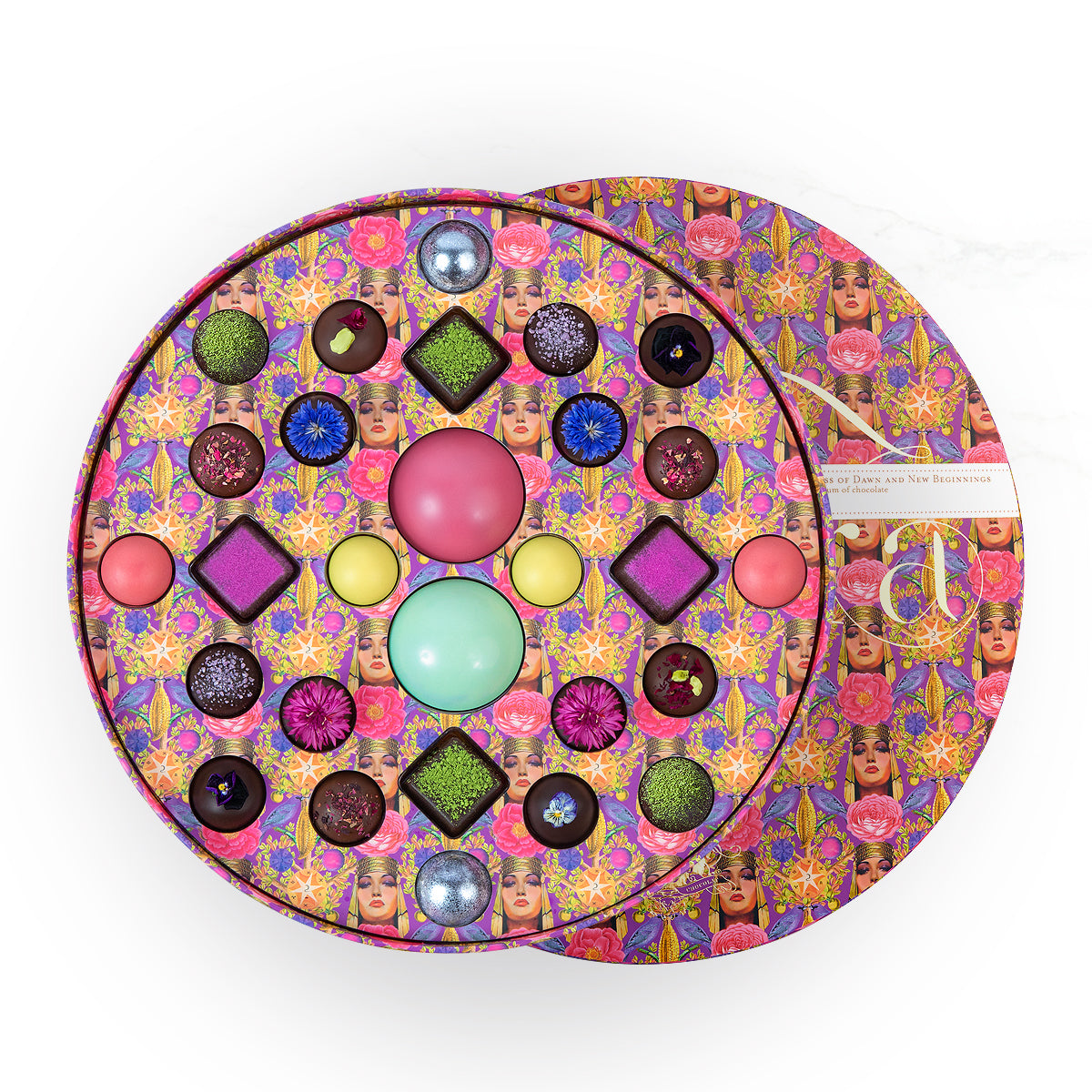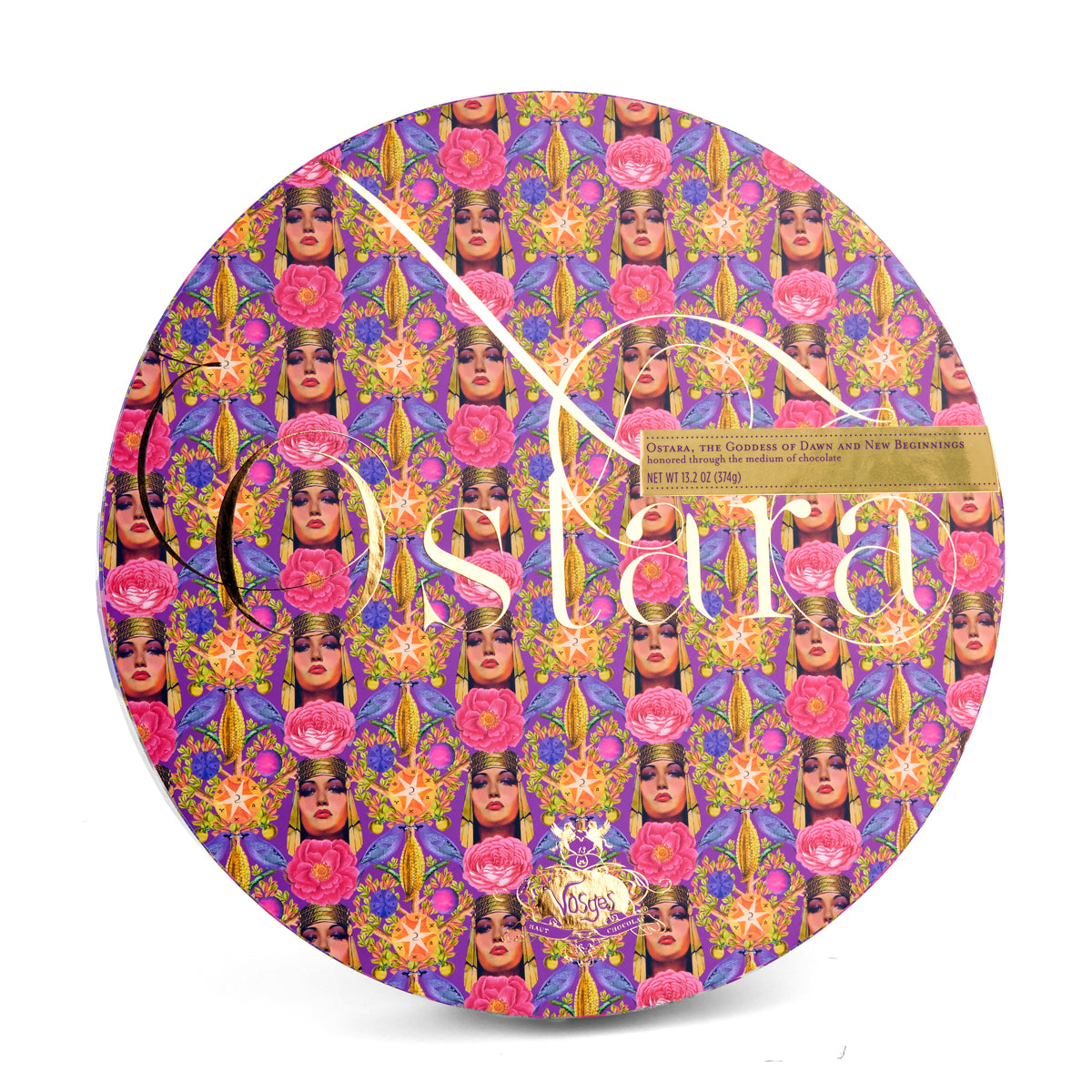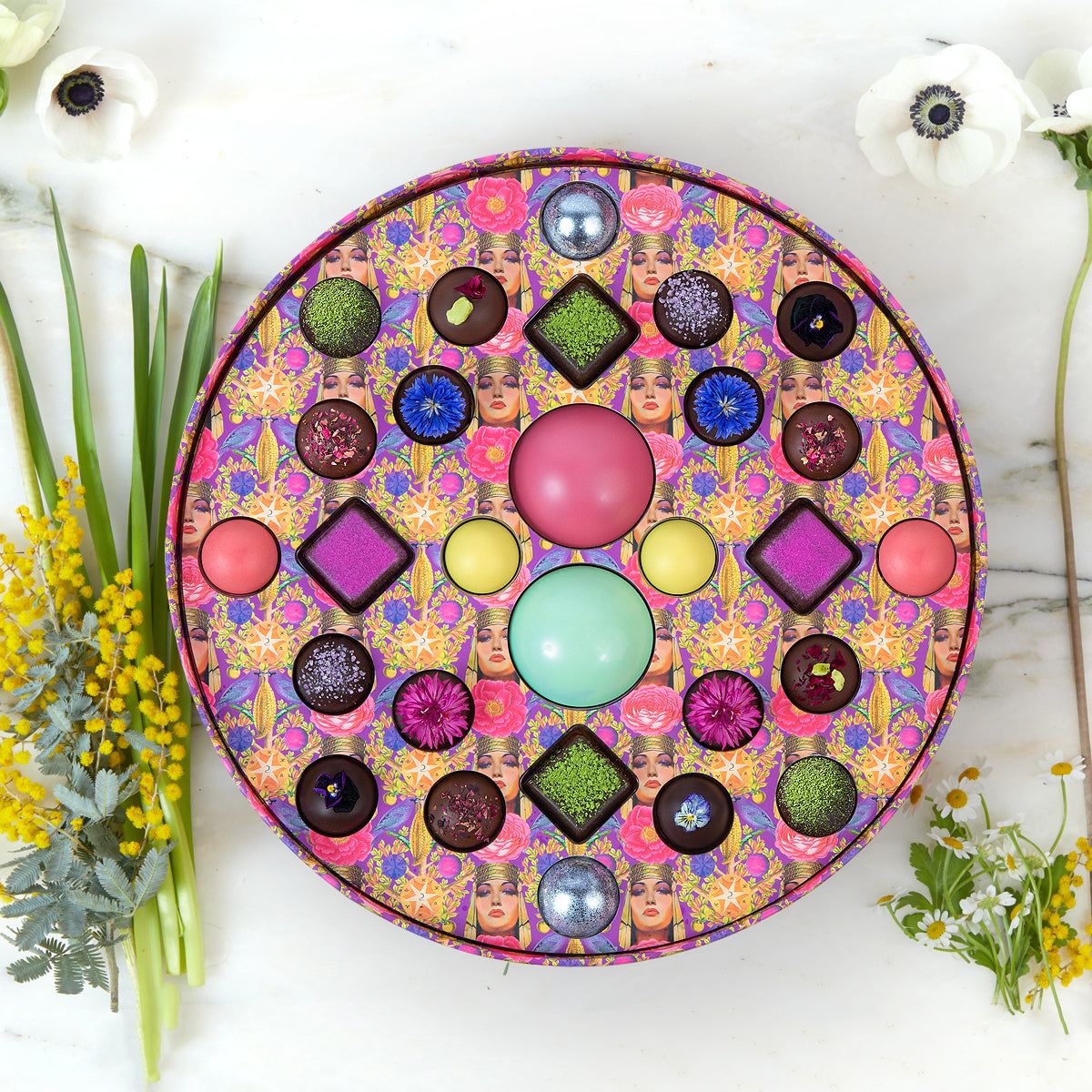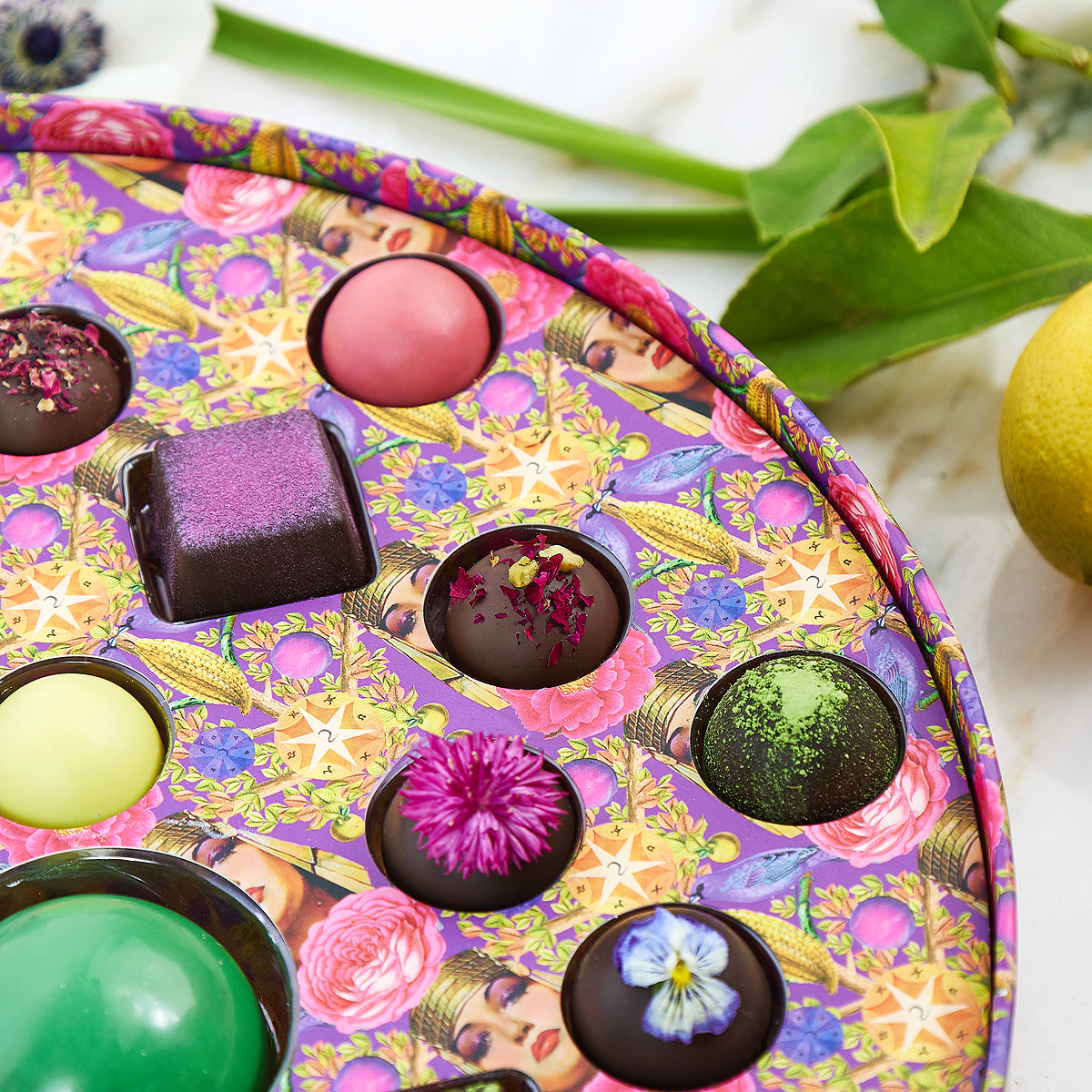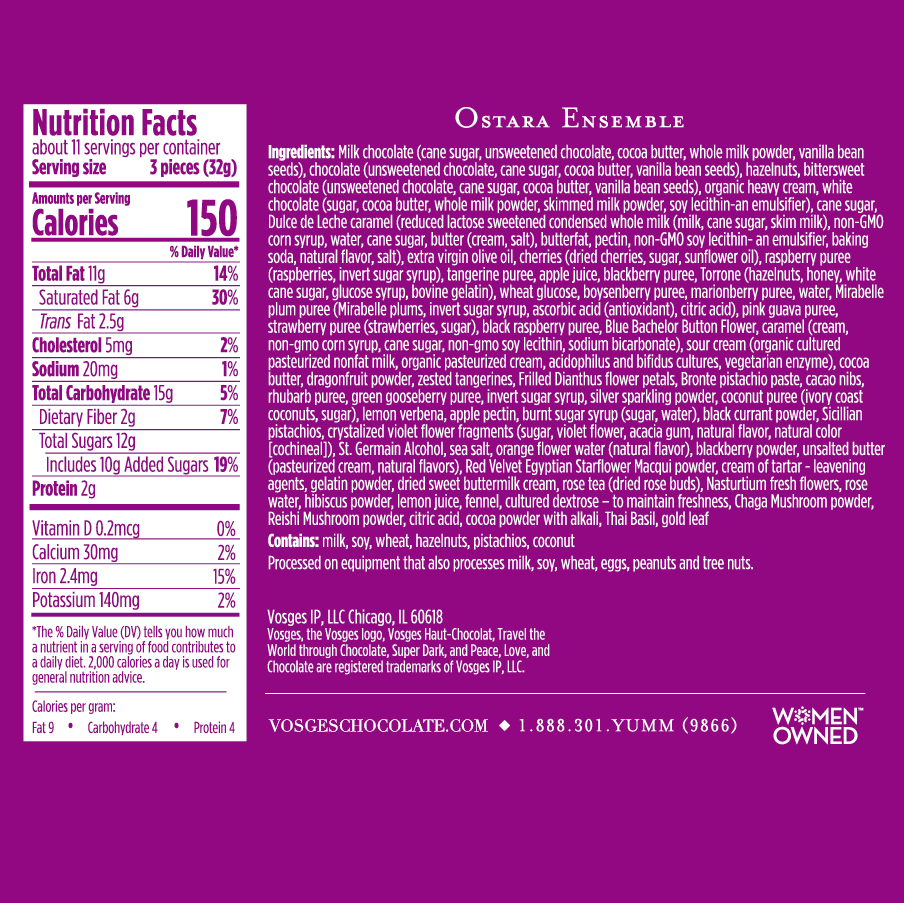 Don't just take our word for it...