A Constellation of Cosmic Truffles
hall of fame
A Constellation of Cosmic Truffles
A collection of 21 cosmic inspired truffles, infused with Moldavite crystal energy and angelic vibrational frequencies*. The story book inside details the origins of each of the twelve zodiac signs found in the mythological characters of astrology and is paired with a truffle in the collection. Each truffle is paired with a detailed story aligned with zodiac constellations and infused with vibrations from the Earth.

*Angelic vibrational frequencies are known as the "love" frequency. They have a deep-rooted relationship with nature and significant healing potential.
Note this collection must be consumed within 14 days of shipment, please select your ship date accordingly.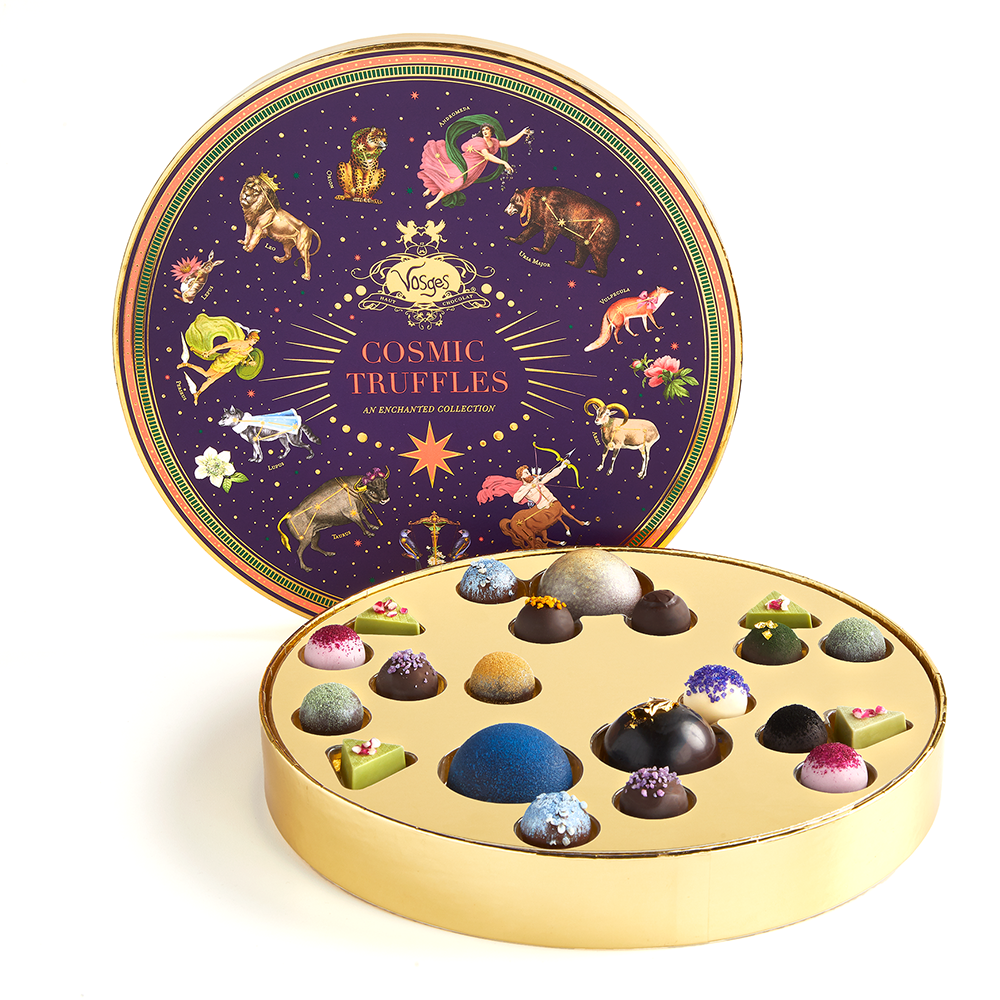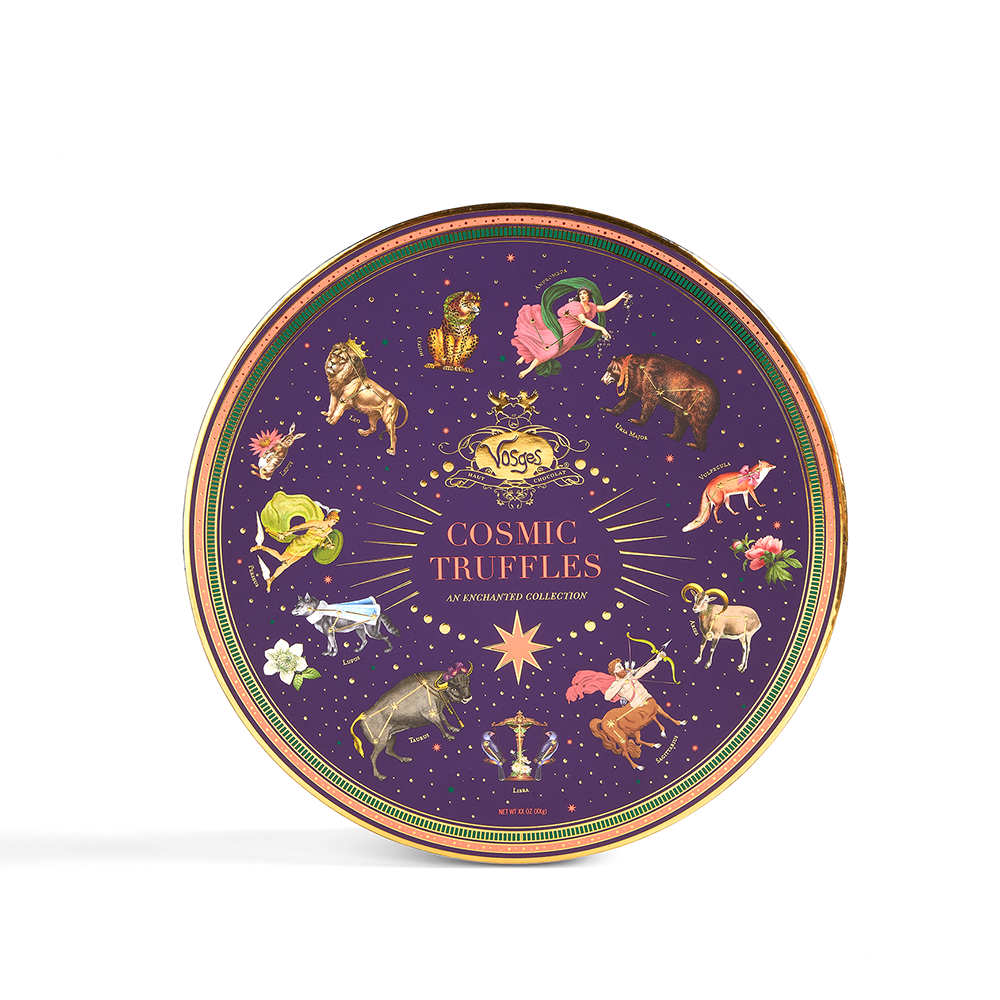 Don't just take our word for it...