Champagne Dessert Cups
Champagne Dessert Cups
Indulge in the season with our Limited Edition Holiday Champagne Dessert Cups. Each mini dark chocolate flute is gracefully filled with a dark chocolate ganache, subtly infused with the finest French Champagne and delicately crowned with a vibrant touch of cold-dried strawberries. A decadent embrace from Vosges to you this festive season.
Regular price
Sale price
$30.00
Unit price
per
Sale
Sold out
Champagne Dessert Cups, 6pcs
French Champagne + 62% Cacao Dark Chocolate + Bulgarian Rose + Wild Strawberries
This collection is FRESH and PERISHABLE. Keep this box of haut-chocolat refrigerated until two hours before serving. Consume by listed expiration date, 14 days from shipment.
Contains: Milk, soy, wheat*
*The wheat has been processed to allow this food to meet the Food and Drug Administration requirements for gluten-free foods.
Processed on equipment that also processes Milk, Soy, Wheat, Peanuts, and Tree Nuts.
SKU: CN-CUP-CHA-006
Pair with your favorite Grand Cuvée. Plate with freshly sliced strawberries tossed in a touch of sugar, a splash Cointreau and chiffonade of organic edible rose petals.
With the highest vibrational frequency of any flower, roses create a magnetic aura that attracts all looking to have their spirits uplifted to it and to the one who gifts it. Often used in love potions, the rose can be used to open another's heart and to mend a broken one. Included in subtle energy work, the rose is the perfect ingredient in the practice of vibrational medicine and as part of a chocolate, it offers an enchanted taste, complimenting the Champagne.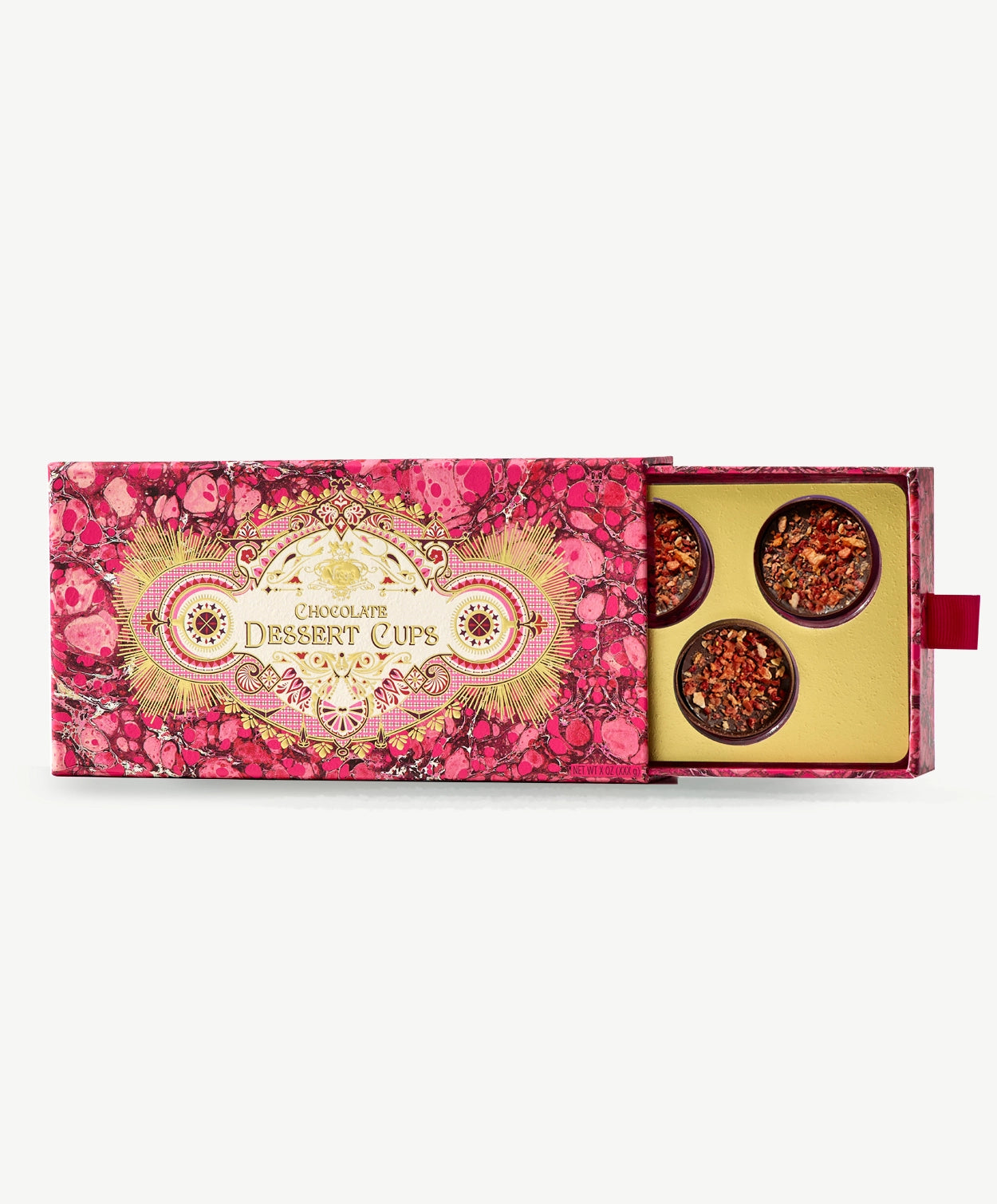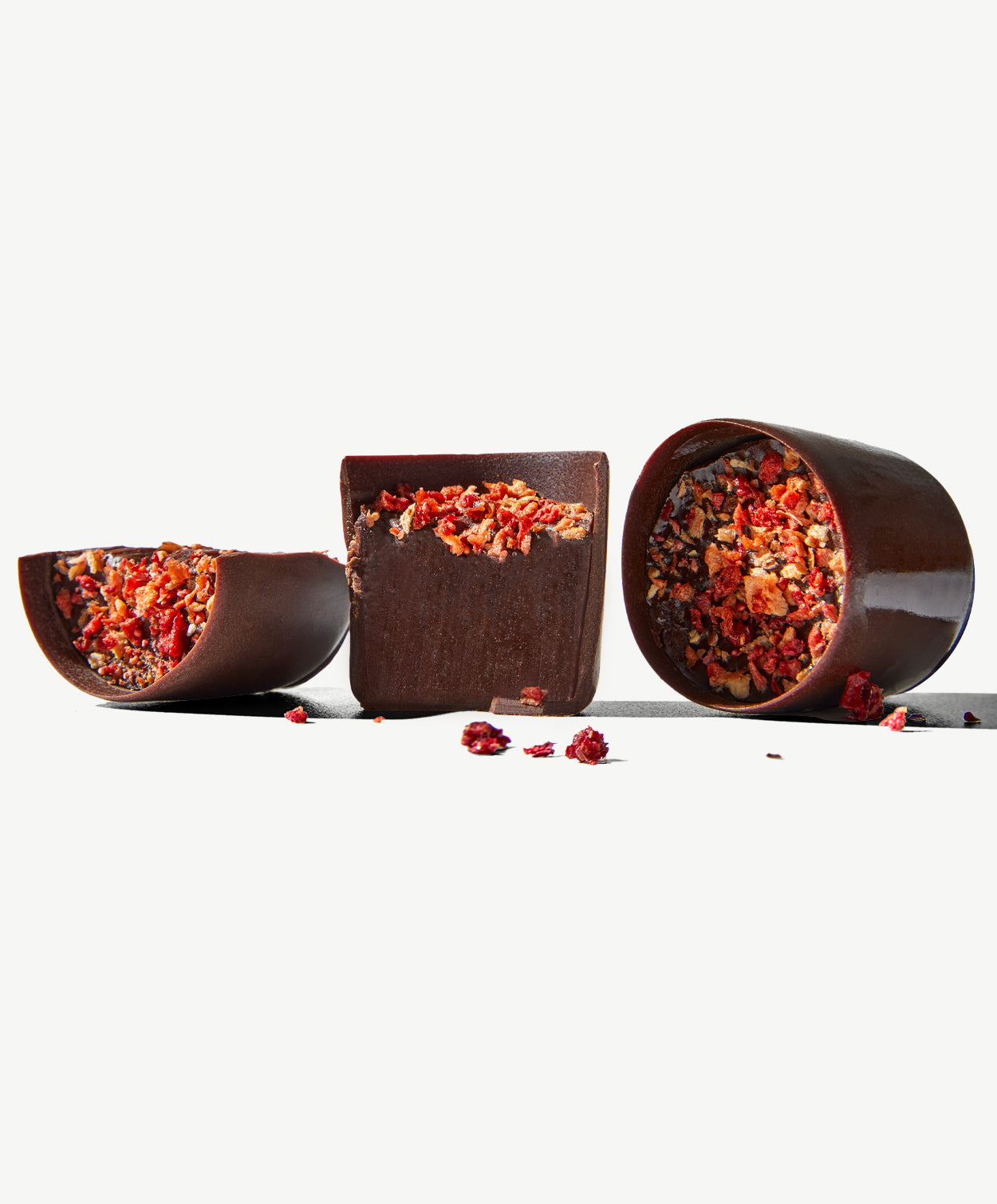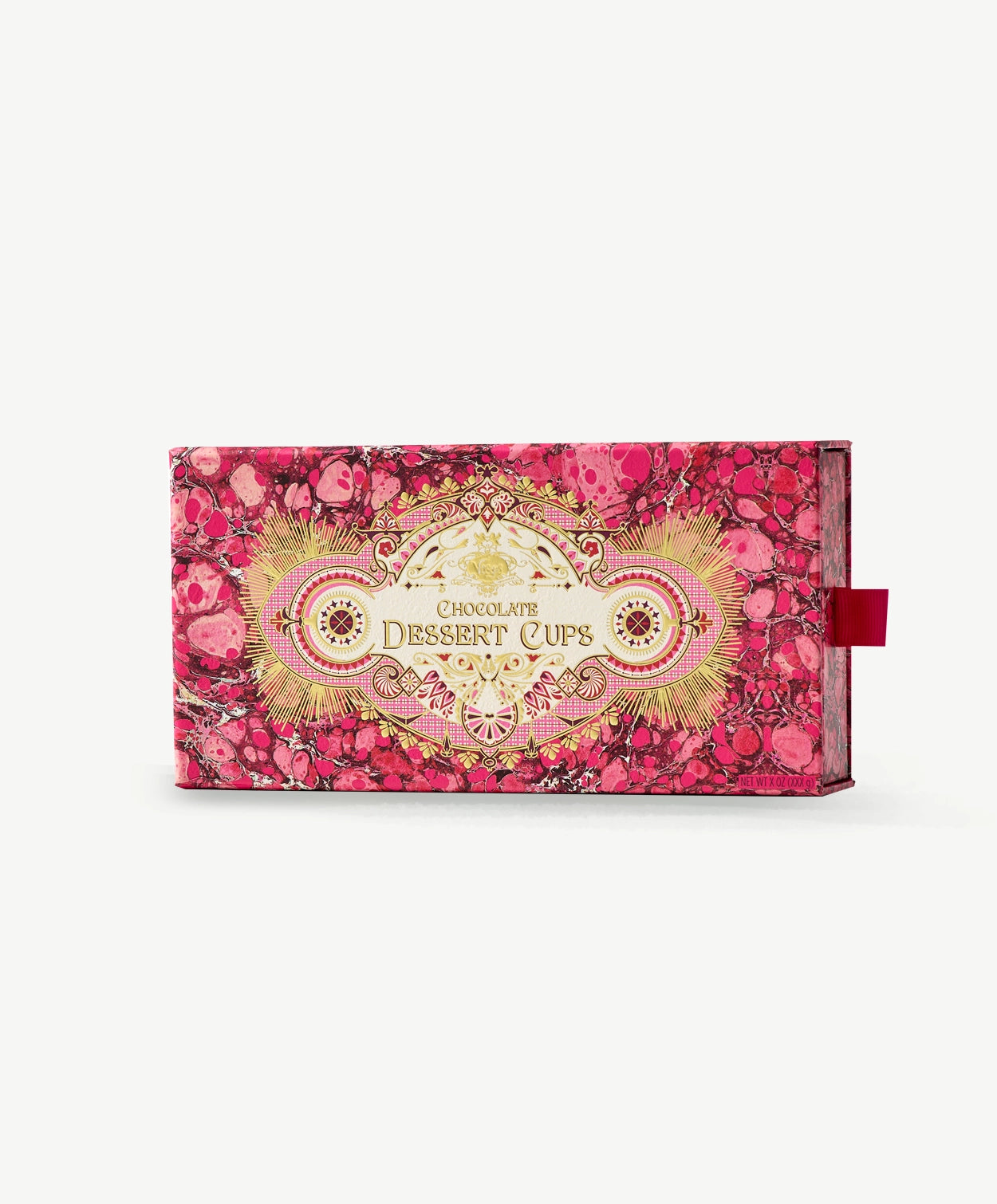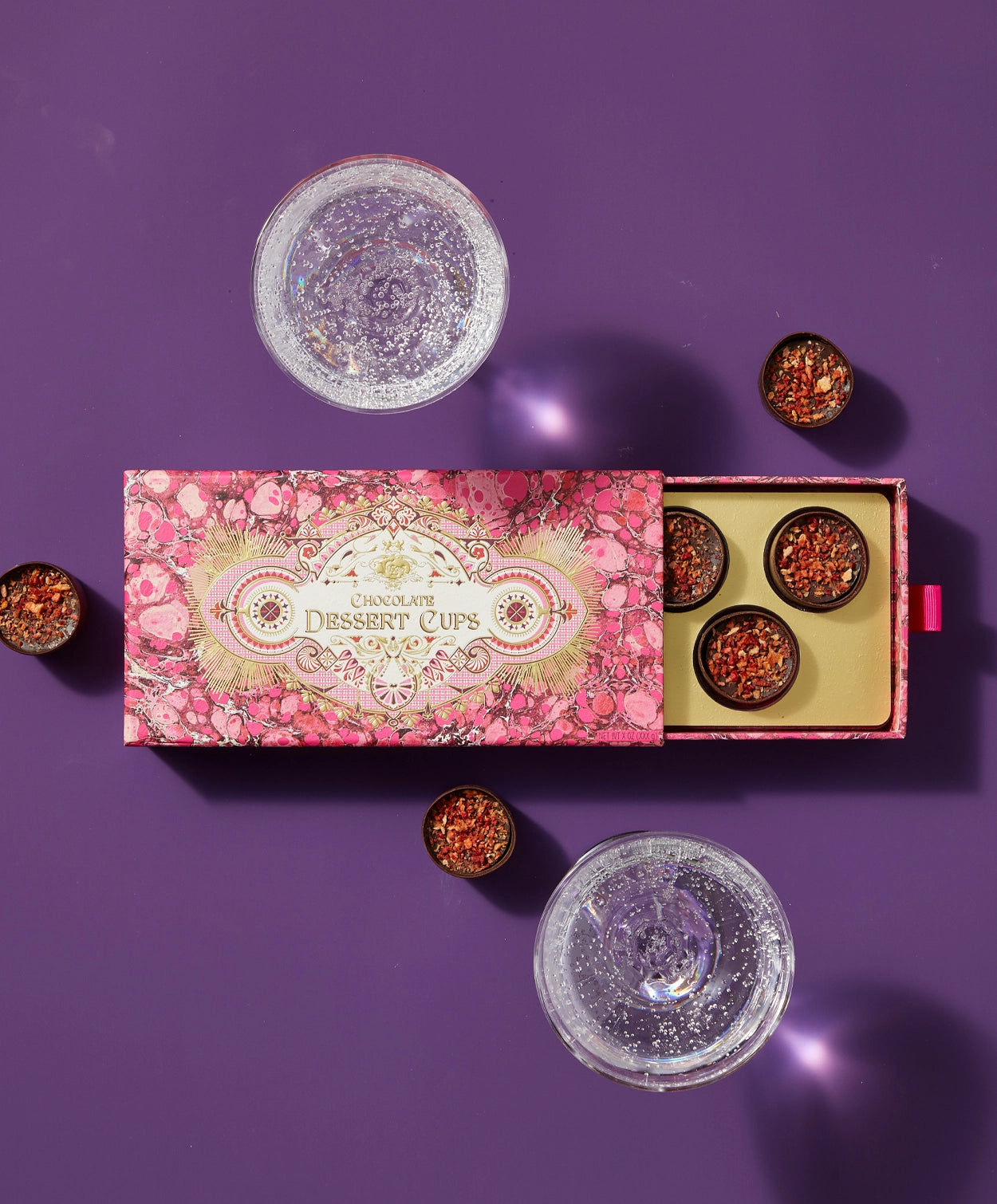 Don't just take our word for it...